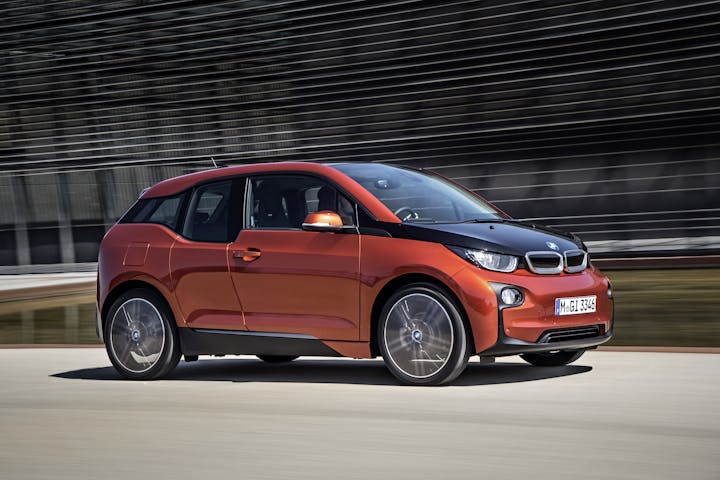 BMW's classic EV is no more, the German carmaker has closed the order book for this true icon of the EV world.
We currently do not have any deals available for the BMW i3. To discuss alternative EVs call us on: 01628 899727. Monday to Friday 08:30am to 5:30pm.
Sign up to our mailing list and we will send you details of our great electric vehicle leasing deals.
Subscribe
BMW i3 alternatives
The BMW i3 might be no-more but check out these classy alternatives...
£3,923.44 Initial rental (ex. VAT)
£4,708.13 Initial rental (inc. VAT)
48 Month term
5000 Annual mileage
Subject to status and conditions + arrangement fee
£435.

94
Business contract hire per month (ex. VAT)
£523.

13
Personal contract hire per month (inc. VAT)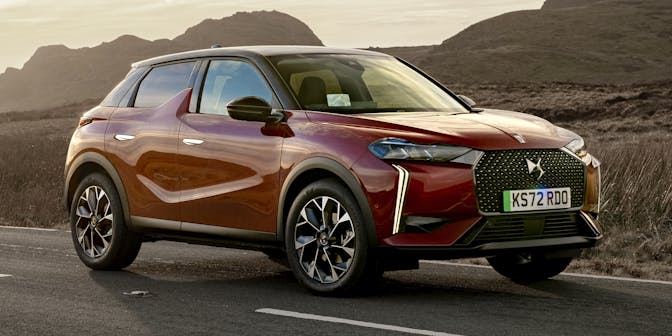 About BMW i3 lease deals
A stonewall electric car classic, unfortunately BMW has closed the order book on the model and has stopped producing new cars. All good things must come to an end.
The BMW i3 is the start of the electrification story for the German carmaker, sure it launched alongside the i8 sports car but while the latter was undoubtedly an impressive vehicle, it wasn't really a credible move into the world of zero tailpipe emission driving. Whereas the i3 was chock full of clever, ahead of its time technology, and was officially BMW's first all-electric mass-produced car.
Very much a city car, the i3 is also made from sustainable materials and built using low carbon energy. In fact, BMW claims that the i3 is up to 85% recyclable and the carmaker uses around 27 used plastic bottles to form part of the seats and doors. That's still an impressive feat all these years later.
If you're interested in leasing an BMW i3, you'll need to be quick. BMW has confirmed that production of the i3 will end in July 2022.
Power comes from a 37.9 kWh battery unit which gives the i3 a real world range of around 145 miles on a full charge. This is an upgrade on the first generation i3s which had a smaller battery and therefore shorter range. This improved battery also came with other perks too, the i3 can accept up to 49 kW of DC power, which means around a 35 minute wait for a top up between 20%-80% if you're taking a longer journey.
Enjoy even more freedom on your electric adventures thanks to the BMW i3 and BMW i3s, which are powered by the enhanced 120Ah high-voltage battery. With 170hp and 250Nm of torque, the electric engine of the BMW i3 not only offers zero driving emissions, but also accelerates effortlessly from 0 to 62mph in only 7.3 seconds.
The intelligent cabin space leaves enough space to seat 4 adults and BMW have ensured that the i3, while rammed with the latest tech, has all the essentials you need for a safe and comfortable journey. So expect rear parking sensors, DAB radio, sat nav and cruise control all to feature as standard.