Charging
Are you ready to power up your EV journey using the most future-forward charging solutions? Get in touch with our expert team today to discover how we can help you to get on the road to Net Zero, fast.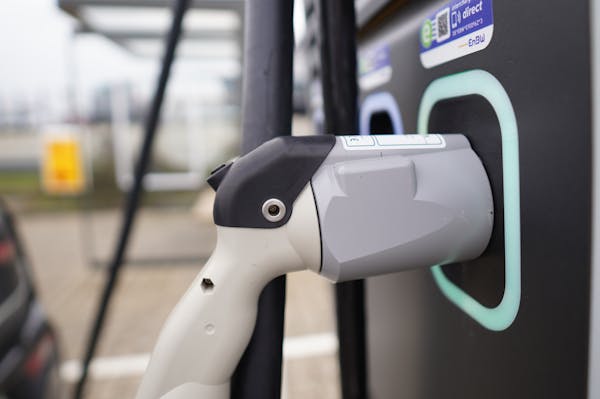 As the EV revolution continues to accelerate, so does the need for more easily accessible charging. The setback? This rise in demand doesn't always guarantee the use of truly green energy. But no worries - DriveElectric is here to create a charging setup perfectly tailored to your needs, all while ensuring you're plugging into the most sustainable and cost-effective energy available. So whether you're charging at home, work or on-the-go, we can power up your journey towards Net Zero, fast.
Our charging solutions cover:
Home charger installation - a variety of home charger unit options

Workplace charging - Full turnkey solution including site surveys, infrastructure and on-going maintenance and management

On-the-go charging - Access to ultra-rapid and rapid public charging networks when additional top-ups are needed.

Charging event tracking - For businesses using our EV Hub product all charging events are recorded against fleet vehicles to provide an accurate picture of the charging environment of your business.
Deeper dive into charging