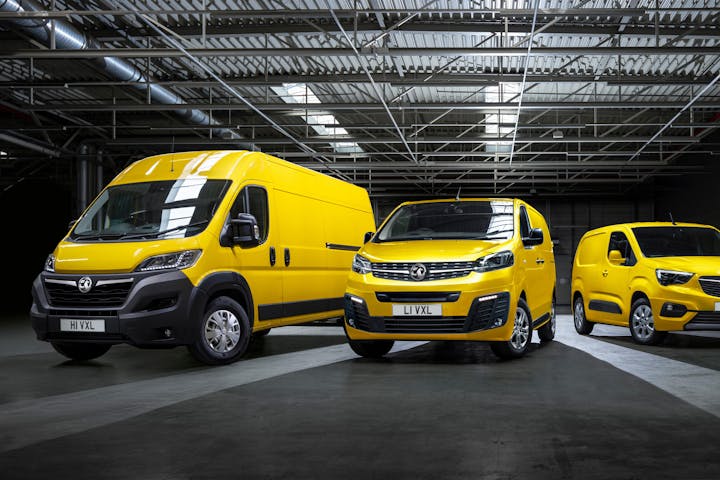 Vauxhall electric van leasing
One of the biggest sellers of e-LCVs in the UK, Vauxhall has an all-electric range of its entire van range. So whether you're after a small, medium or large bodied van then the Griffin-badged manufacturer has an option available.
The smallest van option is the Combo-e which can be configured in two load lengths and has a payload of up 800kg. Moving up to the Vivaro-e mid-sized van and payload jumps to 1,226kg and is available in two load lengths and then finally, the Movano-e panel van caters for businesses looking for a larger van.
In a further sign of Vauxhall investing in an all-electric future, its parent company Stellantis Group confirmed that the UK Ellesmere Port manufacturing plant would exclusively build all-electric vehicles, as well as the plant becoming carbon neutral by 2025.
We currently do not have any vans manufactured by Vauxhall, but sign up to our mailing list and we will send you details of our great electric vehicle leasing deals.
Subscribe
Looking for a different manufacturer?