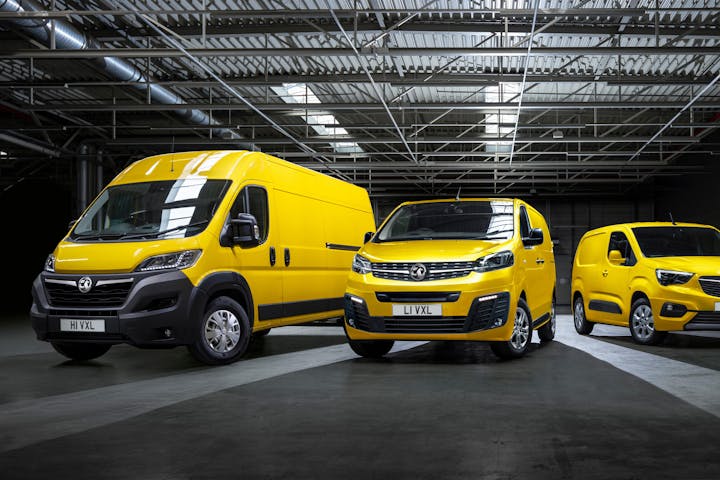 All electric vans from Vauxhall
Vauxhall electric van leasing
One of the biggest sellers of e-LCVs in the UK, Vauxhall has an all-electric range of its entire van range. So whether you're after a small, medium or large bodied electric van lease then the Griffin-badged manufacturer has an option available.
The smallest electric van lease option is the Combo-e which can be configured in two load lengths and has a payload of up 800kg. Moving up to the Vivaro-e mid-sized electric van and payload jumps to 1,226kg and is available in two load lengths and then finally, the Movano-e panel van caters for businesses looking for a larger van.
In a further sign of Vauxhall investing in an all-electric future, its parent company Stellantis Group confirmed that the UK Ellesmere Port manufacturing plant would exclusively build all-electric vehicles, as well as the plant becoming carbon neutral by 2025.
Looking for a different manufacturer?