Historically, Polestar has been the performance division of Volvo for all of their ICE offerings. Now, it's still Volvo's premium brand - but Polestar leasing is exclusively electric.
All electric cars from Polestar
£3,167.04 Initial rental (ex. VAT)
£3,800.44 Initial rental (inc. VAT)
48 Month term
5000 Annual mileage
Subject to status and conditions + arrangement fee
From
£351.

89
per month (ex. VAT)
From
£422.

27
per month (inc. VAT)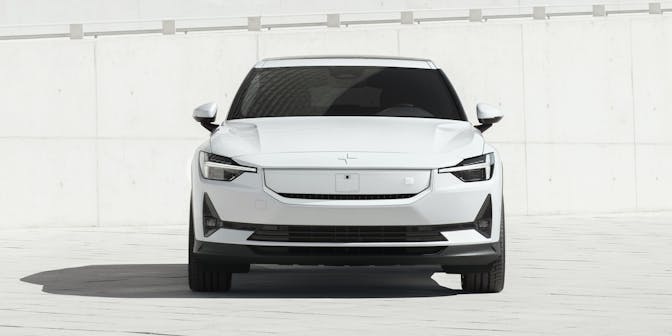 £7,908.59 Initial rental (ex. VAT)
£9,490.31 Initial rental (inc. VAT)
48 Month term
5000 Annual mileage
Subject to status and conditions + arrangement fee
From
£878.

73
per month (ex. VAT)
From
£1,054.

48
per month (inc. VAT)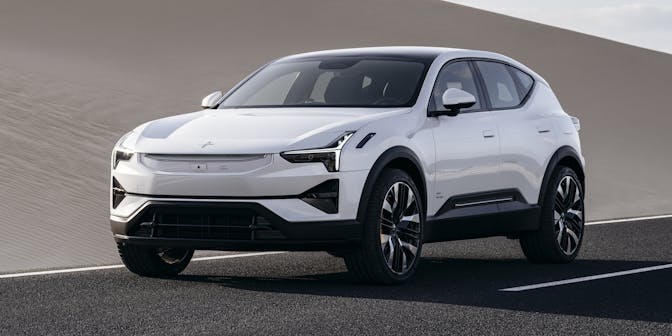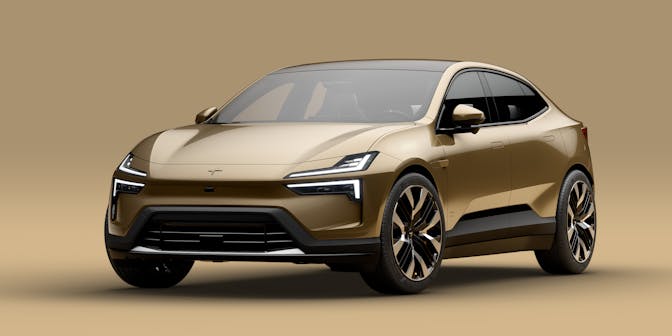 Polestar entered the reduced-emissions market with the Polestar 1, a premium performance hybrid. The Swedish automaker then made waves in the all-electric market with the Polestar 2, instantly establishing its intention to be a staple of the luxury performance arena. As a true competitor to the Tesla Model 3, it's certainly lived up to those lofty ambitions.
The Polestar 3 builds on the Nordic brand's success in the form of a luxury SUV. It may come with an on the road price that starts around the £80k mark, but residual values promise to be very strong, meaning you can find some excellent Polestar lease deals on this model.
Lease a Polestar
Leasing a Polestar is the ideal way to place yourself at the forefront of the luxury electric car market. And when you lease a Polestar from us, you'll be a part of our mission to propel the UK towards an all-electric motoring future.
Whether you're looking to take delivery of your very first electric car or the latest in a long line of EVs, Polestar is a truly exciting brand to immerse yourself in. So have a look around our latest Polestar leasing deals to find your next vehicle today, or read on for more information about the Scandinavian marque's current line-up.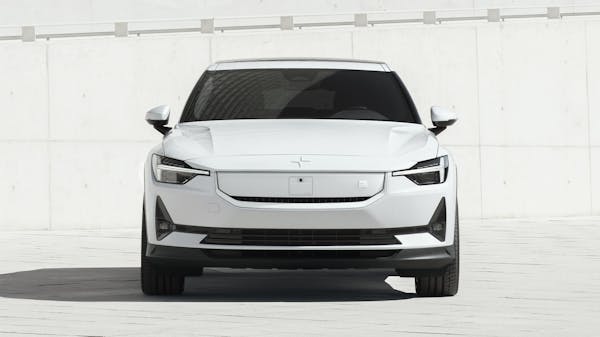 Polestar 2
The Polestar 2 is a five-door fastback that was released in 2020. Not sure what a fastback is? It's basically a hatchback with a sloping roof. This means a Polestar lease on this model offers the high levels of practicality you get with a boot that fully opens with the back window, along with the searing looks of a sporty saloon or coupe.
There are four different powertrain options to choose between when you take out a Polestar electric car lease. The Long Range Single motor version boasts the largest range, capable of covering up to 394 miles on a single charge. The Standard Range Single motor option has a range of up to 321 miles, while the Long Range Dual motor version can cover 367 miles. Adding a Performance pack to this option doesn't affect the range potential.
Compatible with DC charging points up to 205 kW, it takes less than half an hour to charge the longer range models from 10% to 80%. The standard version is 34 minutes, while the Polestar 2 is packed with range-extending features and also includes an in-car range assistant. From the driver display to the infotainment system, there's lots more clever tech at your fingertips too.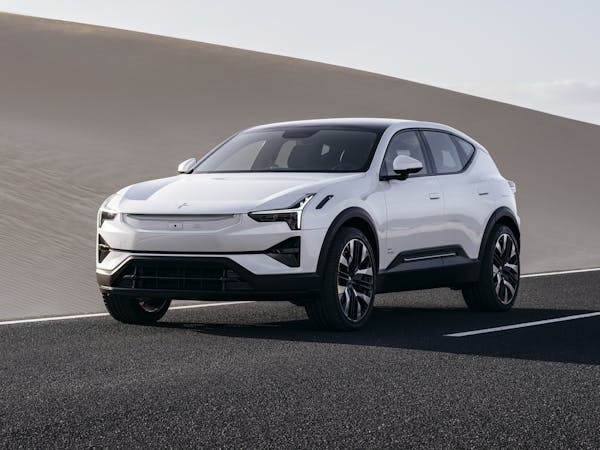 Polestar 3
Big, bold and beautiful, the Polestar 3 is a forward-thinking SUV that brings a welcome dose of Scandinavian minimalism to the electric car market. This sleek, clever, high-performance vehicle is based on Volvo's flagship EX90 SUV, and is bursting with the super smart tech Polestar has quickly become known for.
If you want to lease a Polestar with epic range, this is the model for you. Coming with a monolithic 111 kWh battery pack and intelligent software management systems, the Polestar 3 is capable of up to 379 miles on a single charge. If you go for the Performance pack, this comes down slightly to 347 miles.
All of that range is delivered in a package that promises 510 bhp, propelling the hulking Polestar 3 from 0-60mph in just 4.6 seconds. With DC charging compatibility up to 250 kW, it only takes 30 minutes to replenish that giant battery from 10% to 80%.
The car is packed with safety features that include ultrasonic sensors, radars, cameras and driver monitoring sensors to keep you safe. And the Polestar 3 also comes equipped with driver aids including forward collision avoidance, blind spot assist, lane assist and parking sensors. When you lease a Polestar 3, you'll be at the cutting edge of the EV market.
Benefits of Polestar leasing
Easy and convenient

After choosing the length of your Polestar lease, mileage and deposit, you can relax and wait for your new car to be delivered.

Stay ahead of the curve

When your contract ends, simply hand back your car and pick one of our latest Polestar lease deals to receive an updated model with brand new tech.

Road tax and warranty included

Our Polestar lease cars include road tax for the full length of your contract, while you'll also receive a full manufacturer warranty too.
You can browse all of the best Polestar lease deals available right now at DriveElectric. Simply give us a call to discuss our latest Polestar offers or fill in our quick form to get an online quote in an instant.