Our complaints procedure
DriveElectric aims to provide the highest possible standard of service to every customer. However, we also understand that things don't always go to plan, so it's important to us that all complaints are resolved as quickly as possible and to the complete satisfaction of our customers.
This procedure explains how our complaints procedure works, and what you can do if you think your complaint has not been satisfactorily resolved.
If you have a complaint about any aspect of our service, or that of our partners, agents or product providers, then we would like to hear from you. You can contact us online, via email or by telephone on 01628 899727.
Our Complaints Procedure
All complaints will be processed by the initial recipient of the complaint in the first instance and will be referred to the relevant account or department manager if required. Once processed, a formal acknowledgement of the complaint will be sent to the complainant. Following an initial investigation, we will:
Contact you to seek clarification on any points where necessary
Thoroughly investigate the complaint
Keep you fully informed of our progress
Discuss the resolution of this complaint with you.
We will let you have our final response as soon as possible. We aim to resolve the majority of complaints within 14 working days, but some more complex cases may take up to a maximum of 8 weeks to reach a conclusion as per the FCA rules.
Adviser or Product Provider
In some cases, we will need to establish whether your complaint relates to the advice given, the adviser service itself, or the service or performance of the product provider. If this is not clear, we will proceed with our own investigation and proceed to take your complaint to the product or service provider if appropriate.
Investigation
The complaint manager will work with the relevant department or account manager to establish the nature and scope of your complaint, and will deal with complaints promptly and fairly, giving clear replies and, where appropriate, fair redress.
Eligibility
It is DriveElectric's policy to treat all complainants equally, however, eligible complainants who are legally defined may acquire additional rights in law.
Final Response
This will clearly set out our decision and the reasoning behind it. If any compensation is offered a clear method of calculation will be shown if requested.
For eligible complainants, we will include details of the Financial Ombudsman Service in the final response.
Closing A Complaint
We will consider a complaint closed when we have made our final response to you. This does not prevent you from exercising any additionally rights you may have under law, or from referring your complaint to the BVRLA or the Financial Ombudsman Service if eligible.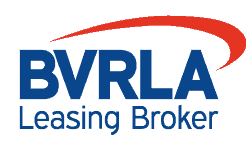 BVRLA
DriveElectric is a member of the industry trade body, the British Vehicle, Rental and Leasing Association (BVRLA). All leasing brokers must adhere to their mandatory Code of Conduct, which is there to ensure that the customer benefits from the highest standards of service, fair terms and conditions, transparent and accurate information and a complaint resolution service. In addition, all broker members are audited or inspected to BVRLA standards. If you are not satisfied with the outcome of your complaint, we can provide you with further information on this service, which can also be found on the BVRLA website: www.bvrla.co.uk

Financial Ombudsman Service
We will co-operate fully with the Financial Ombudsman in resolving any complaints made against us and agree to be bound by any awards made by the Ombudsman. The firm undertakes to pay promptly any fees levied by the Ombudsman. For further details on the Financial Ombudsman, please contact us directly or visit their website at www.financial-ombudsman.org.uk

Financial Conduct Authority
We are a credit broker, authorised and regulated by the Financial Conduct Authority. Complaints to the Financial Conduct Authority can be made by, or on behalf of an eligible complainants who are dissatisfied with our final response to a complaint. These relate to regulated activity, or allegations that the complainant has suffered, or may suffer from, financial loss, material distress or material inconvenience as a result of DriveElectric's conduct.