Electric vehicle range - everything you need to know
One of the hottest of hot topics when it comes to electric vehicles is the range. By that, we mean how far an electric vehicle (EV) can travel on a full charge, literally getting behind the wheel of the vehicle with the battery at 100% and driving it until the battery is completely empty.
It isn't a scenario which is likely to happen often but range is a useful measure when comparing EVs and also understanding how an electric car can fit around your personal circumstances and driving behaviour.
How far can an electric car go on one charge?
Probably further than you think!
Carmakers are regularly bringing out new models and model variants which offer improved vehicle ranges; giving you more choice and flexibility to find a car that suits your daily needs.
One of the most important factors when considering how far an electric vehicle can go is to look for the battery size of the vehicle, measured in kWh. In really simple terms, (in most cases) the higher the kWh figure the more miles the vehicle will be able to do on a single charge. Where this is apparent is when a model is available with more than one battery size, for example the Tesla Model 3 or Volkswagen ID.3, here you will notice that the variants with the larger battery size travel more miles.
While it was true back in 2009 and 2010 that a vehicle range figure of 100 miles was considered good, this is no longer the case. Today many electric vehicles are capable of travelling distances in excess of 200 miles on a charge – and some over 300 miles.
For example, the MINI Electric Level 1 has a range of 144 miles, while the Tesla Model S Long Range is capable of completing 379 miles on a full charge. Even more impressive the Mercedes-Benz EQS saloon comes with a WLTP range of 487 miles.
Miles per full charge (WLTP)
Generally, today's electric cars can usually travel between 150-300 miles on a charge, which should be more than enough for both casual drivers and people who commute long distances every day for work.
Vehicle range also depends on a number of other factors, including battery size, vehicle size and aerodynamics, battery heating efficiency and outside temperature. It is therefore entirely normal for an electric vehicle to travel more miles on a charge on a warm summer day than a very cold winter day. The same is true for ICE-powered vehicles, where miles per gallon performance is impacted on environmental factors, such as outside temperature.
To help you decide whether the electric vehicle you're interested in is going to be suitable for your personal circumstances, we provide you with our DriveElectric 'real world' range estimate, as well as the Manufacturer's official WLTP range figures. This accounts for things like the temperature and the different types of driving most road users typically do, in order to give you a more realistic range you can expect from your car.
For example, here are the Kia Niro EV (64.8 kWh) range stats, both WLTP and our more realistic 'real world' driving range: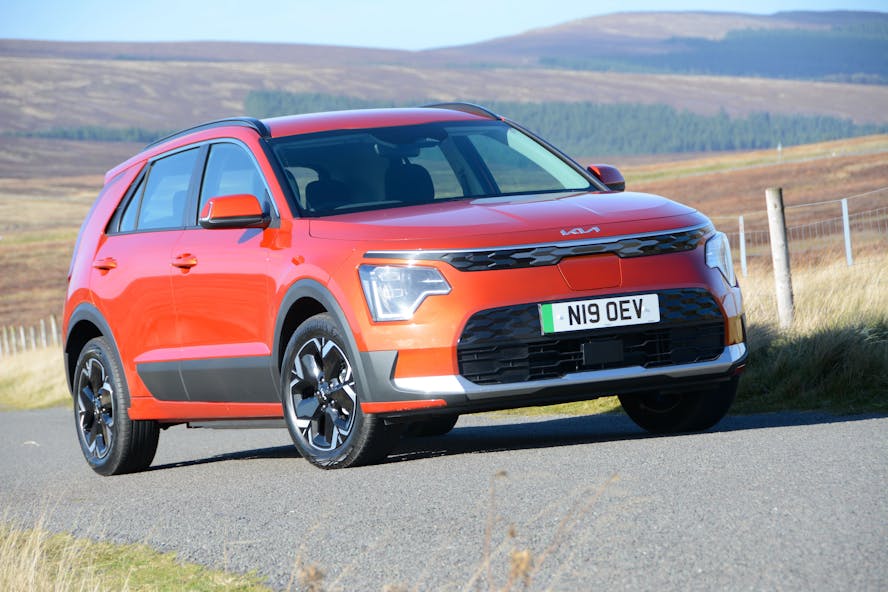 DriveElectric Real World Figure
How long do electric car batteries last?
Just like any other battery in your life, be it in your phone, laptop or tablet, electric car batteries lose capacity over time. This is because almost all electric cars use lithium-ion batteries as their power unit, which naturally degrade as they go through charging and discharging cycles. They are, however, very well-suited for your electric car. Here at DriveElectric, we have more than 10 years of experience working closely with electric vehicles, and we've found their batteries to be incredibly reliable.
How long an EV battery lasts for will depend on several things, not least the number of miles you cover in your car. As a ballpark figure though, you can expect a battery to last for around 10 years, although you could get double that from one.
Batteries do degrade over time though, so capacity may be reduced very slightly over a decade. With that said, battery technology is improving all the time, with more and more models offering a better rate of degradation even with 100,000 to 200,000 miles on the clock. In fact, there are Teslas that have now driven over one million kilometres (621,370 miles) on their battery.
At DriveElectric, we know that electric vehicle batteries don't fail very often and we don't expect them to need replacing, but that doesn't mean you shouldn't do your best to protect it.
How can I protect my electric car battery?
According to recent Geotab battery health research, to optimise battery health it is ideal day-to-day to set your car to charge up to 80% (most electric cars and vans have a setting that allows this). Whilst this is a good habit, obviously it's absolutely fine to fully charge on days where you are travelling longer distances and need the range!
If you are likely to have a number of days without use of the car, when you go on holiday for example – it is recommended the car battery is neither empty or full – e.g. 20-80% is sensible when the car is left standing.
How often should I charge my electric car?
According to MOT data released by the Department for Transport, the average car in the UK covers approximately 7,500 miles per year. This breaks down to around 144 miles a week, or just over 20 miles per day.
In fact, most people over-estimate the number of miles they drive on a daily basis.
If you travel these kinds of distances and your electric car has a range of 150 miles or more, just a single charge a week or just one hour charging each night should be enough to keep you on the road. Here at DriveElectric we recommend 'little and often' charging of your electric vehicle, where practical staying within 20% to 80% battery capacity, depending on your personal needs and circumstances.
For more information on where you can charge your electric car take a look at our guide on charging an electric car.
What is 'range anxiety'?
Range anxiety is the fear that a 100% electric vehicle doesn't have enough charge to reach your destination. Range anxiety has been one of the major barriers to large scale EV adoption and understandably so – nobody wants to be stranded!
At DriveElectric we consider range anxiety as more of a myth than a reality, it actually is more of an issue for non-EV drivers than EV drivers. In fact, range is often mentioned by drivers that have never driven an electric vehicle.
Perhaps running out of charge was more of a possibility in the early days of electric vehicles but not anymore. With modern electric cars and vans capable of 140-350 miles per charge we don't feel it's an issue anymore, if it ever was. Even back in 2012 a study from researchers at London Metropolitan University 'Rewriting the Psychology of Electric Cars' revealed that range anxiety for electric vehicles is almost non-existent in practice.
This being said, when you get your first electric car it is normal to be a little worried, however rest assured that any anxiety you do have will have vanished completely after 10 days of driving electric. You just need to find the right car to suit your driving needs, and that is where we can help. Work out how many miles you drive; per year but also whether you make a lot of short trips, long trips or a mixture of the two and then check out our real world range figures to see what electric car model best suits your circumstances.
How can I get the most range from my EV?
Like all vehicles the range and efficiency is affected by how you drive the car. Top speed generally has the greatest effect on range and efficiency as air pressure and rolling resistance rapidly increase the faster you go (this is particularly true at speeds of over 65mph).
Most electric vehicles are equipped with Regenerative Braking that slows the car when you lift off the accelerator and generates electricity to store in the battery as the car slows down. Making more use of this feature will add range, so make sure you know how to turn it on, or up, and make the most of this feature by slowing the car down earlier by lifting off the throttle when approaching junctions, traffic lights etc.
Most of our EV drivers rapidly change their driving habits and report feeling much more relaxed when they drive due to these changes in driving style – they also plan for longer trips to include a charge break if required and often use the time for coffee or catching up on emails.
Our electric car lease offers
£2,524.26 Initial rental (ex. VAT)
£3,029.11 Initial rental (inc. VAT)
48 Month term
5000 Annual mileage
Subject to status and conditions + arrangement fee
£280.

47
Business contract hire per month (ex. VAT)
£336.

57
Personal contract hire per month (inc. VAT)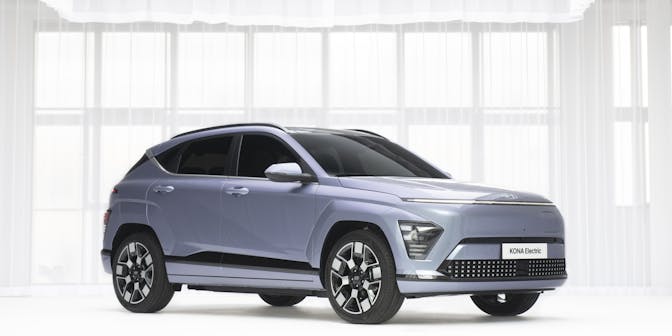 £2,067.67 Initial rental (ex. VAT)
£2,481.20 Initial rental (inc. VAT)
48 Month term
5000 Annual mileage
Subject to status and conditions + arrangement fee
£229.

74
Business contract hire per month (ex. VAT)
£275.

69
Personal contract hire per month (inc. VAT)
£2,676.21 Initial rental (ex. VAT)
£3,211.46 Initial rental (inc. VAT)
48 Month term
5000 Annual mileage
Subject to status and conditions + arrangement fee
£297.

36
Business contract hire per month (ex. VAT)
£356.

83
Personal contract hire per month (inc. VAT)