The Chinese electric vehicle super-brand has arrived in the UK! One of the biggest manufacturers of electric vehicles in the world has now launched over here.
All electric cars from BYD
£3,836.33 Initial rental (ex. VAT)
£4,603.60 Initial rental (inc. VAT)
48 Month term
5000 Annual mileage
Subject to status and conditions + arrangement fee
From
£426.

26
per month (ex. VAT)
From
£511.

51
per month (inc. VAT)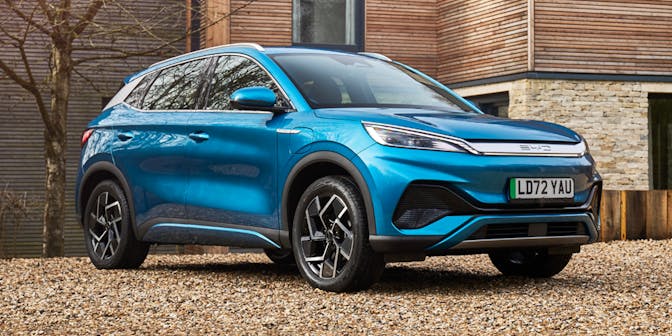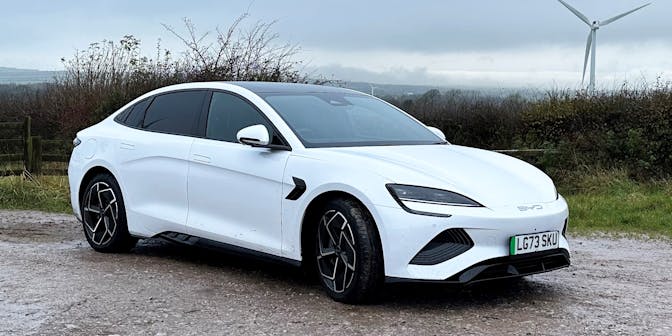 BYD electric cars, available to lease in 2023
A largely unknown brand in the UK, BYD is one of the largest producers of electric vehicles in the world.
In 2021 only Tesla sold more 100% electric vehicles than BYD across the globe and BYD has accelerated its sales through 2022, with more than 100,000 pure EV sales in November alone. So it is little surprise that the Chinese car brand is setting its sights on Europe and the UK.
Time for a quick pop quiz... what does BYD stand for? The answer is 'Build Your Dreams', one to remember the next time you're at a pub quiz!
BYD isn't just interested in building EVs either, the leadership team understands the wider ecosystem needed for the switch to an electrified mobility future, so the company is also a big investor and manufacturer in battery technology, solar panels, electric buses, trucks and even forklifts.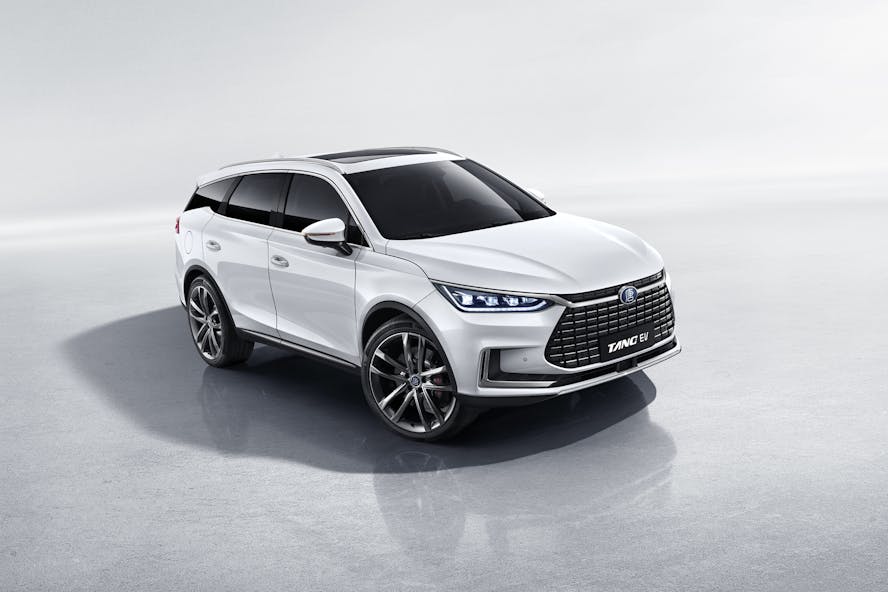 Already in the UK since 2013...
Although BYD electric cars are new to UK roads, the vehicle manufacturer has actually had vehicles in Great Britain since 2013, that's because BYD also produces electric buses.
With more than 43 million kilometres already clocked up in the UK, it is estimated that some 46,000 tonnes of CO2 has been saved from going into the atmosphere thanks to these vehicles.