Can businesses save money by switching to an electric van fleet?
Electric vans are on the rise. Why? They're easier to drive, improve brand image and save businesses money.
Long-gone are the days of impractical and obscure electric vans, too. The nation's favourite vehicle of all time has even gone electric: the Ford E-Transit. Not only are whole-life costs lower than traditional diesels, the savings start instantly. Businesses operating within clean-air zones, such as London, benefit from huge financial savings as soon as their van enters the fleet. Still not convinced? We'll let the money do the talking.
Whole life costs of driving an electric van
Often cited as the biggest barrier for EV entry is the initial outlay cost of an electric vehicle, over its diesel or petrol (ICE) equivalent. Whilst true - initial expenditure and monthly pricing is often comparably more - it still works out cheaper for a business in the long run to go electric.
So how does the cost break down? Let's the get the initial down payment and higher monthly leasing cost out of the way, those are typically more expensive than an ICE counterpart. The most immediate saving is at the pumps. Or lack of visiting the pumps. Fuel is incredibly expensive, diesel even more so. Even though energy prices have risen too, it's still a vast saving to go the same distance in an electric car compared to a diesel.
Lastly is maintenance costs. Consumables such as tyres need replacing regardless of the propulsion method. But there are substantially less moving parts in an electric vehicle. No complicated timing chains, fuel mixtures or glow plugs to clean. Electricity powers the motors. That's it. This means less mechanically to go wrong, less to service and less in cost.
Comparing the Peugeot Expert Diesel vs Peugeot E-Expert
| Model | Monthly lease | Fuel | Maintenance | Total monthly cost |
| --- | --- | --- | --- | --- |
| Peugeot Expert Diesel Pro Premium | £385.96 | £266.66 | £60.96 | £713.58 |
| Peugeot E-Expert Pro Premium 75kWh | £539.34 | £66.66 | £47.75 | £653.75 |
Charging an electric van
It's no secret that electricity is cheaper than traditional fuel. At the current rate, running a van on molten gold might be cheaper than filling up with diesel. But many businesses are reticent to make the switch to electric due to the practicalities of charging. So let's break it down.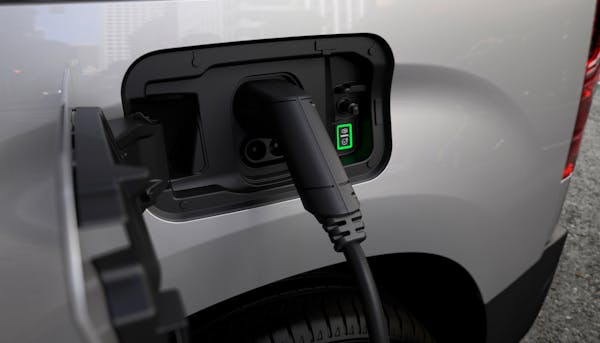 Cost and time to charge an electric van
First off, there are two ways to charge which have a big impact on cost. At home/on-site charging vs. on-the-road charging.
At home or on-site charging is the cheaper method, but has an initial outlay or installing the charge point. Electricity rates are much cheaper during off-peak hours. This is because there's less demand on the national grid, where renewable energy contributes significantly more to the energy being provided compared with peak hours. The charging also takes place at a slower rate, with most domestic charging points offering a speed of 11kW. Couple this with a smart charger and a variable energy tariff, savings get even better.
On-the-road charging from a rapid charger (typically found in supermarkets, service stations or car parks), is a bit pricier. This is due to the convenience of being able to top up the battery whilst on the go, typically during the day when energy prices are higher. The speed of charging is also a factor. Most vans being launched can utilise rapid charging of at least 80kW+, gaining a 10-80% charge in around 40 minutes.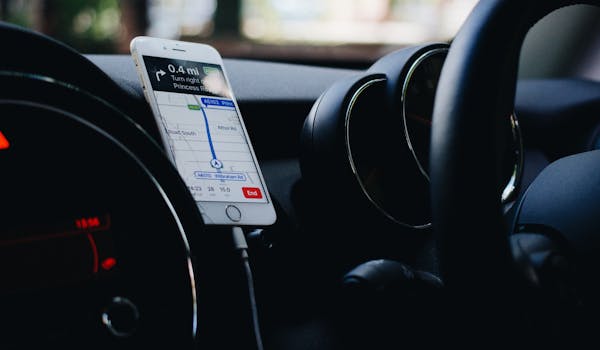 Range of electric vans
There are lots of factors that increase or decrease range, however there are a few typical rules of thumb. 'Spirited' driving will of course use more energy. Just as it does in a diesel, rapidly accelerating, erratic braking and speeding up again will decrease the range.
The temperature also affects range. During summer, range will slightly increase, with the inverse happening during winter. On all of our van lease deals there's a handy 'range worm' that indicates all of the range figures you'll need to know about that specific van.
A marked key to success is identifying which drivers best suit a switch to electric. In urban environments this is typically easier, as it's rare vans will be covering more than 120 miles a day and will be completing short, high-frequency trips.
On-site charging vs. at-home solutions
Deciding whether to utilise on-site charging or at home solutions for employees is another consideration. There's not 'one-size-fits-all' when it comes to charging. Whenever we work with fleets, we have the ability to perform an audit of driver's habits and see which solutions fit best for each driver.
If a vehicle is typically kept at an employee's house overnight, the company would often be expected to install a charger at the address and cover charging costs (at an actual cost basis as opposed to the AER rate). However, if vehicles are typically kept on-site with employees departing and returning as usual practice, installing some chargers at the office is usually more effective.
There are finer details to consider further down the line, such as who can use the workplace chargers, how many to install, viability of current spaces etc. But all of those are ironed out during the viability process.
The key to determining which is best simply rests on what suits your business. A bespoke approach always yields the best results for any company, which is exactly why we tailor our fleet services to fit your business needs.
What is the best electric van available?
Time to thumb through some brochures.
Picking the right van depends on business requirements: what does your trusty light commercial vehicle need to do every day. Thankfully, compared to just a few years ago there's an ever-growing choice of electric van sizes; from the more compact Peugeot e-Partner all the way up to the Nissan e-NV200 or Ford E-Transit - there's an electric van for all shapes and sizes.
At DriveElectric, we're big fans of the Peugeot e-Expert lease. which comes in a choice of 3 sizes, with capacity and payload similar to the diesel equivalent. Expect to get 150+miles from a single charge along with a plethora of cost savings. All at a lower monthly price than you'd probably expect…