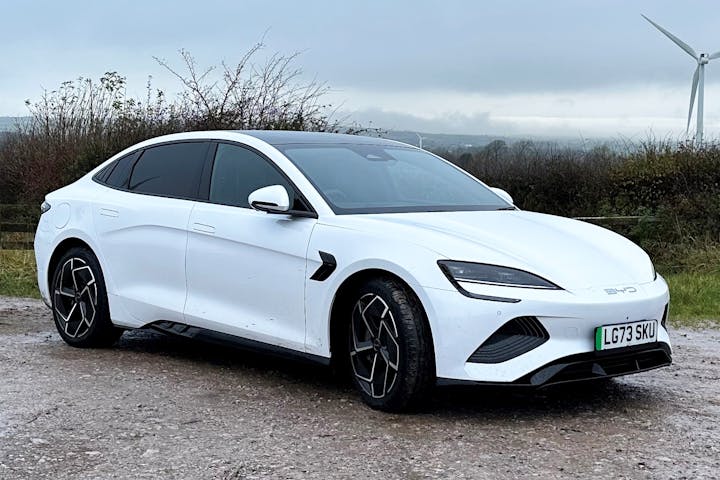 The third BYD-badged EV to hit the UK, the BYD Seal is going to give the Tesla Model 3 a run for its money...
We currently do not have any deals available for the BYD Seal. To discuss alternative EVs call us on: 01628 899727. Monday to Friday 08:30am to 5:30pm.
Sign up to our mailing list and we will send you details of our great electric vehicle leasing deals.
Subscribe
Following hot on the heels of the BYD Atto 3 and Dolphin electric cars, the Seal is the latest BYD model to hit UK roads. Arriving towards the end of 2023, the Seal is set to give the saloon market a shake-up - thanks to a heady mix of latest technology and stylish design.
Sharing a similar raking outline to the Tesla Model 3, the BYD Seal is built on the e-Platform 3.0 which sees a new wraparound safety technology to the Blade Battery pack, a built-in heat pump and new, smaller electric powertrain.
It's confirmed that the BYD Seal is available in both RWD and AWD versions, with the all-wheel drive model capable of completing a 0-62mph sprint in just 3.8 seconds. Meanwhile, BYD has also confirmed that the battery pack will be capable of accepting up to 150 kW of DC power, a step up from the BYD Atto 3. This means adding 50 per cent of capacity (from 30 per cent to 80 per cent) can take just 26 minutes.
The BYD Seal will be available to lease soon with DriveElectric.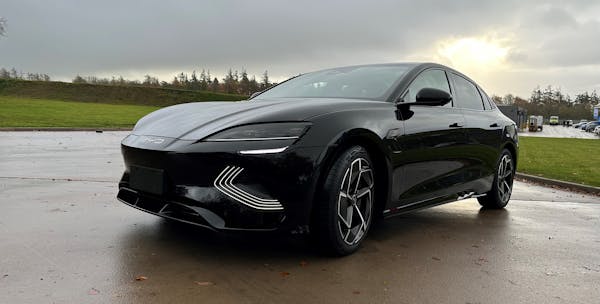 Read the BYD Seal Review
We've been lucky enough to get behind the wheel of the UK version of the BYD Seal. Both versions of the car - the RWD and AWD versions - offer spirited performance, a dynamic and engaged drive and all the latest EV tech you could ever need.
From a sustainability point of view, the Seal is powered by LFP batteries, not Lithium-ion which means there's no cobalt to be found.