All electric cars from Kia
South Korean automaker Kia is at the top of its game. Cornering a majority share of the EV market previously hoarded by Tesla, the manufacturer is producing some of the most popular electric vehicles on the road. The Kia e-Niro continues to be a bestseller under an updated guise, with the EV6 winning award after award in 2022.
Kia's industry-leading seven-year warranty is hugely appealing, but the bottom line is the manufacturer just produces excellent cars. Whichever model you decide to go for, we've got a great selection of Kia car lease deals suitable for a range of budgets.
When you lease a Kia from us, you'll join us on our shared journey towards a fully-electric future. Whether it's your first EV or you're already well-versed in the benefits of all-electric motoring, there are many aspects where it's hard to beat Kia. Private lease deals are ideal for personal users, while we also offer business contract hire deals on a selection of Kia models.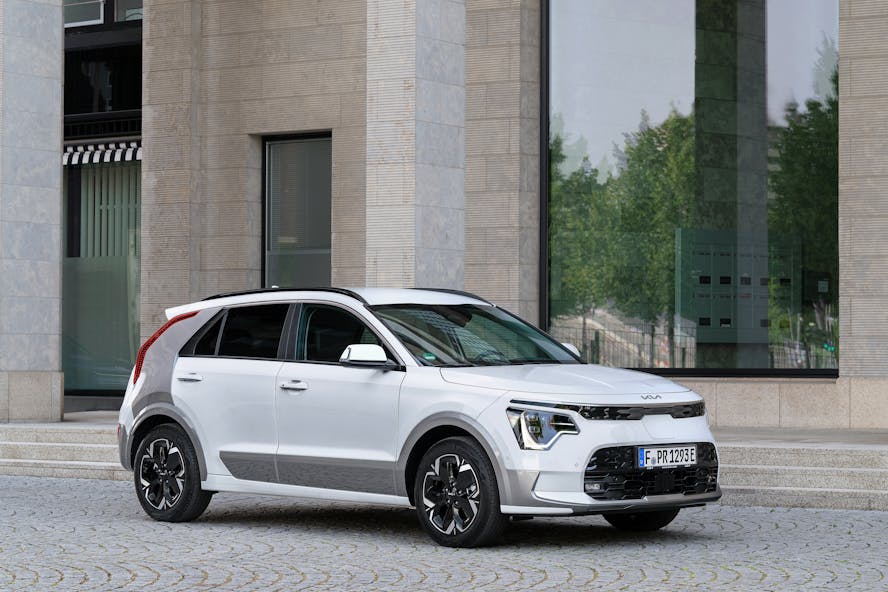 Having gone through a slight rebranding from the e-Niro name it had in Europe, this hugely popular model has been brought in line with the Asian and North American markets to be known as the Niro EV. There's no change to what you can expect from this car though, which is a superb all-rounder when it comes to performance, practicality and range. The latter is up to 285 miles on a single charge, courtesy of the 64kWh battery.
Known for being excellent value for money, you get a highly comfortable and capable vehicle when you take out a Kia car lease on this model. The updated version is even sleeker and more striking in its design than before, and that boldness translates from the exterior into the cabin once you climb inside.
You'll discover a pleasant environment within the spacious cockpit, and all of the controls feel like they're where you'd want them to be. The eco-friendly and recycled materials used to sculpt the interior are very welcome, as are the attractive information cluster and 10.25-inch panoramic high-definition display you get as the beating heart of your infotainment system.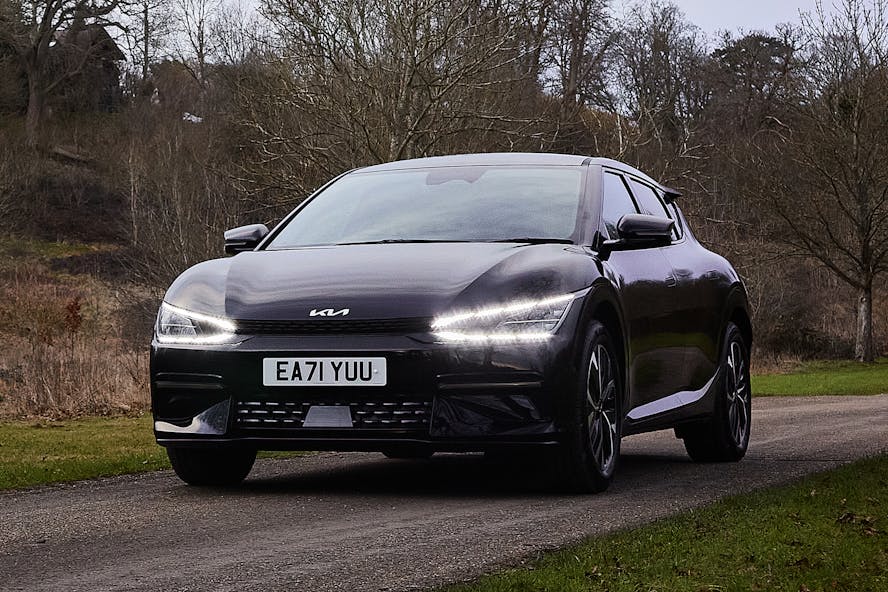 Only released in 2021, the EV6 didn't take long to receive significant international plaudits, including being named European Car of the Year in 2022. The fully-electric crossover is futuristic and eye-catching, and is the model to go for if you're looking for a Kia electric car lease with the highest mileage.
The rear-wheel drive version boasts a WLTP range of up to 328 miles on a single charge, while the all-wheel drive option sacrifices a little of this at 314 miles. Both versions have a 77kWh battery pack, which you can boost from 10% to 80% in only 18 minutes using a rapid charger at a public station.
This car is no slouch and the AWD version can go from 0 to 62mph in just 5.2 seconds, a figure that increases to 7.3 seconds if you go for the RWD option for your Kia electric lease. Thoroughly modern inside and out, the immersive dual 12.3-inch curved displays are truly stunning, while there are a lot of advanced safety features and driver aids to protect you on the road.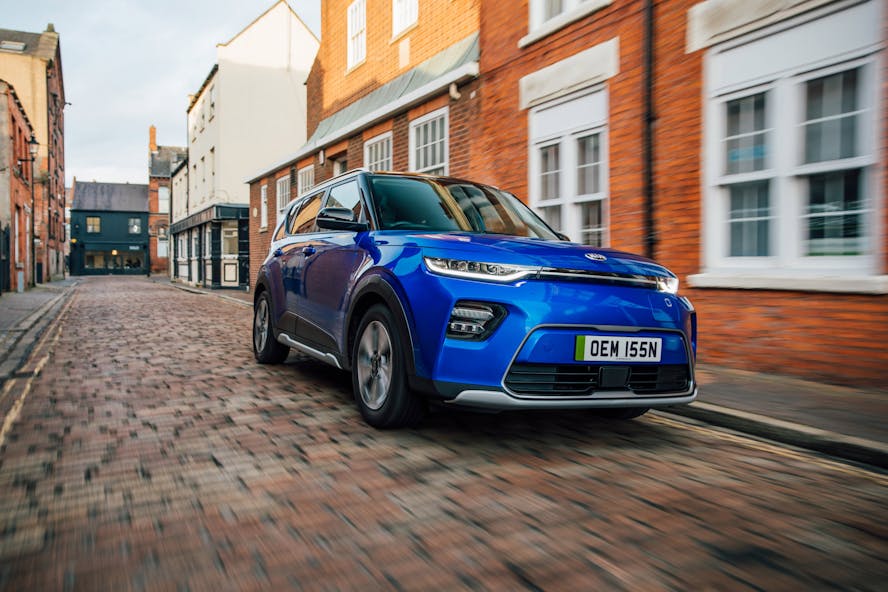 First released in 2014, the second generation Kia Soul EV came out in 2020 and has built on the success of its predecessor. Kia leases on this model have proven popular, not least because the 64kWh battery delivers an impressive range of up to 280 miles on a single charge.
Modern and somewhat quirky in design, the configuration of this model allows for plenty of space for passengers and luggage alike. The standard kit is impressive, and includes a 10.25-inch touchscreen for your sat nav, along with a premium Harman Kardon sound system and driver aids such as forward collision-avoidance, lane following and lane keeping assistance.
Whichever model you're most interested in, don't miss our selection of Kia electric car lease deals. If you have any questions about how contract hire works or EVs in general, don't hesitate to pick up the phone and give us a call.
Easy and convenient
Simply choose the length of your Kia lease, mileage and deposit, and wait for your new car to be delivered.
Stay ahead of the curve
When your contract comes to an end, just hand back your car and pick one of our current Kia lease deals to receive a brand new model with the latest tech.
Road tax and warranty included
Our Kia lease cars include road tax for the full length of your contract, while you'll also receive the manufacturer's industry-leading seven-year warranty.
Discover the full range of Kia lease deals available at DriveElectric. You can give us a call to discuss our latest Kia EV lease offers, or you can fill in a quick form to get an online quote right now.