Mercedes-Benz doesn't just aim its crosshairs at the domestic car market, they've been providing businesses with reliable workhorses for decades. Now, they're electrifying their most popular vans for the masses.
All electric vans from Mercedes-Benz
Large Van
Up to 80 miles range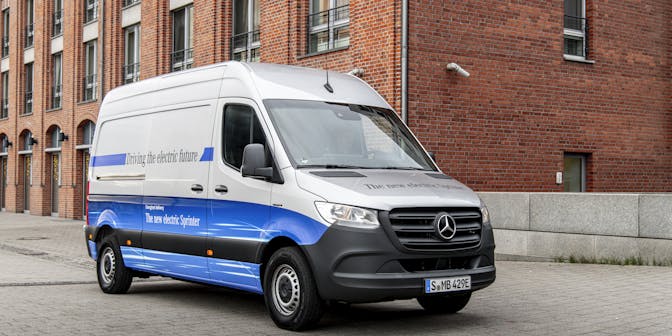 Would you like your van small, medium or large?
Mercedes-Benz isn't just dabbling in electrified powertrains, there's just as many options for eco vans as there are traditionally powered versions. As of the beginning of 2023, the German automaker offers a full line-up of small, medium and large all-electric vans.