Electric vehicles vs petrol/diesel/hybrid
It's impossible not to have noticed the sea change in the motor industry over recent years. From the rise of autonomous cars to the soaring popularity of electric vehicles (EVs), this is one of the most exciting periods in automotive history.
If you have a business which runs a fleet of cars, are in charge of managing a fleet or drive a company car for work, you're probably asking yourself if now is the time to go electric. That is, if you haven't done so already. Here we take a look at how EVs compare to petrol, diesel and hybrid cars.
Cost of electric cars compared
Electric cars can represent huge savings when driven for business use. This is because the cost of charging an EV is far lower than the price of fuel, meaning electric car cost per mile figures are significantly lower than internal combustion engine (ICE) vehicles. They're also much lower than hybrids which have limited range, or regularly travel above their all-electric range on a daily basis. Typically, conventional fleets can cut their fuel costs by around 80% by switching to battery electric vehicles (BEVs).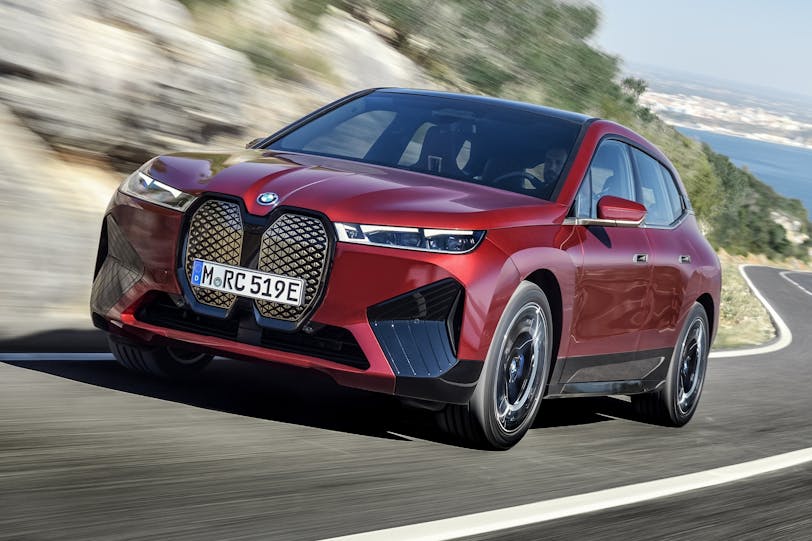 As there are fewer moving parts in an EV compared to a combustion engine, they have lower maintenance costs which can translate to significant savings compared to petrol, diesel and plug-in hybrid electric vehicles (PHEVs). Company car drivers don't have to pay any Benefit in Kind (BIK) tax in the 2020/21 financial year, while there are also savings to be made on road tax, Ultra Low Emission Zone (ULEZ) and congestion charges.
The Zap Map Journey Cost Calculator is a brilliant tool you can use to compare the cost of running EVs to other vehicles. We've run the figures for some popular EVs, ICE equivalents and hybrids below, pitching them against each other to give you an idea of running costs. They are based on driving 800 miles per month, totalling 9,600 per annum, and use an electricity cost of 14p per kWh, petrol price of 115p per litre and diesel price of 118p per litre.
Electric Versus... - the shoot out
Data from Zap Map Journey Cost Calculator; Electricity price: 25p/kWh & Fuel price: 150p/litre. Approx. 10,000 miles/year
| Make & Model | Powertrain | Approx. Cost per Mile | Approx. annual fuel costs |
| --- | --- | --- | --- |
| Volkswagen ID.3 | Electric | 6.2p | £630 |
| Ford Focus | Diesel | 12.1p | £1,230 |
| Tesla Model 3 Long Range | Electric | 5.9p | £600 |
| BMW 3-Series PHEV saloon | Plug-in Petrol Hybrid | 11p | £1,130 |
How far can an electric car go?
Many electric cars nowadays are capable of covering more than 250 'real world' miles on a single charge. This is usually more than enough range for company car drivers. Take the Tesla Model S Performance Ludicrous – it does exactly what it says on the tin with an astonishing WLTP range of nearly 400 miles.
Perhaps more typically, EVs such as the VW ID.3, Mercedes EQC, Hyundai Kona and Jaguar I-Pace fit into the 250-300-mile WLTP range. The Peugeot e-Expert van, meanwhile, has a WLTP range of just over 200 miles, with our 'real world' range coming in around the 170 mile mark.
Even if you or your drivers cover higher distances than this on a daily basis, Britain's ever-improving EV infrastructure means charging your battery on the fly is easier than ever. There are now more EV charging locations across the UK than standard petrol stations, while businesses can receive financial help towards installing on-site charge points. This will help you with keeping your zero-emission fleet on the road all day, every day.
Are electric cars easy to run?
With all of those charging locations, as well as the improved availability of ultra-fast charging points, there's never been a more convenient time to run an electric car. The country, and indeed the planet, has woken up to the importance of reducing our carbon footprint, leading to an enhanced electric motoring experience almost everywhere you look.
This includes the greater prevalence of public charge points at places like shopping centres, supermarkets and even pubs and restaurants, allowing EV drivers to top up their batteries at times most convenient to them – and often for free too. And while you still of course need to keep up with basic maintenance aspects such as tyre pressure, lights and washer fluids, the simpler design of EV engines means less time spent in the garage getting fixed.
Comfort of electric cars vs petrol and diesels
Comfort is often relative to individual models, vehicle size, specs and tuning things like your suspension, but the very essence of most electric cars is based upon a smooth, comfortable ride. This is because you get the best economy when you drive like this, with features such as regenerative braking even allowing you to drive using only the accelerator pedal. Thanks to their modern design, EV cabins are usually pleasant places to be, with many manufacturers developing fresh interiors for their electric cars. And with more premium carmakers entering the fully-electric domain, comfort levels and luxury are better than ever.
Can you lease an electric car?
In many respects, leasing an electric car is one of the best ways to get into EVs. With short contracts usually lasting two or three years, you can stay ahead of the curve when it comes to driving the latest models as and when they're released. Indeed, we even offer our unique FlexiHire service to businesses, where you can organise short-term rentals to get a feel for a certain EV, before easily extending or terminating your contract without any fees.
Depreciation of electric vehicles vs petrol, diesel and hybrids
Along with fuel, car depreciation is usually the single biggest running cost associated with motoring. The great news with depreciation of electric vehicles, is that it's getting better all the time. This is because used EVs are becoming more desirable, helping with residual values (RVs) which depreciation is based on. Petrol cars usually have the worst depreciation, while the poor image of diesel engines has seen their RVs plummet in recent years.
Hybrids are showing promising deprecation levels at the moment, while the upcoming ban on sales of petrol and diesel cars from 2020 is only helping electric cars retain stronger RVs. This is great news if you want to lease an electric car, because monthly payments are heavily based on depreciation, and what a car is worth at the end of the leasing term.
Environmental benefits of electric cars
Aside from all of the cost benefits and other great reasons for going electric, the environmental benefits are the most important. With cars such as the VW ID.3 offering a carbon neutral footprint right through its supply chain and production to use and recycling, fully-electric motoring is crucial to the future of our planet.