Congestion charge and electric vehicles: Everything you need to know
There are plenty of reasons why electric vehicles (EVs) are the future of motoring both in the UK and around the world. You only have to look to the London Congestion Charge for proof of that. Faced with the rising threat of climate change, one of the government's first major steps to combat dangerous levels of carbon dioxide emissions in the country was introduce the Congestion Charge.
So, what is it, where does it apply, and are electric cars exempt from congestion charge costs?
What is the London Congestion Charge?
The London Congestion Charge was first introduced in 2003.
It applies to most vehicles entering central London and is clearly signposted by a large letter 'C' within a red circle. It aims to reduce levels of traffic within the UK's capital city, helping to lower pollution and improve air quality in the process.
People traveling into central London are encouraged to use public transport, cycle, or walk where possible, reducing the carbon footprint of our bustling capital city. The charge applies to every vehicle entering the zone between 7am and 10pm every day of the year, except for Christmas Day.
Thankfully, there are some exceptions to the Congestion Charge.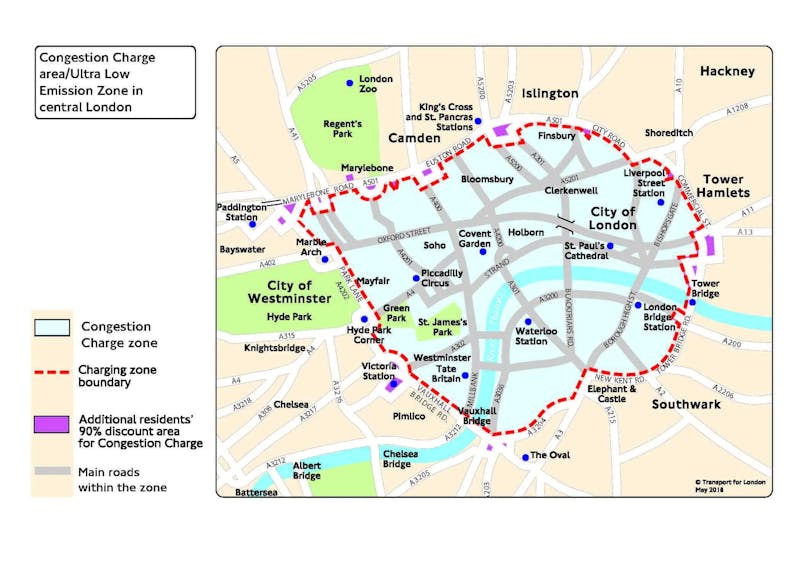 How much is the London Congestion Charge?
There's a flat fee of £15 per day for entering the Congestion Charge zone. It's the same whether you spend the entire day in central London or just pop in and out in a matter of minutes.
If you drive to work within the zone, this means the charge costs around £330 per month, based on an average of 22 working days.
Taken over a year with 260 working days, that works out at £3,900 per annum. No matter your job or circumstances, that's a serious amount of cash that you could probably do a lot with.
It could pay for a year's rental of a Volkswagen ID.3, for example, with change left over to cover your charging costs.
Who pays the London Congestion Charge?
Everyone pays the charge, although there are some exceptions to an otherwise universal charge. Discounts or complete exemptions are available to Blue Badge holders, vehicles with nine or more seats and those who live within the zone.
There's also a cleaner vehicle discount of 100% which applies only to battery electric or hydrogen fuel cell vehicles as of 25 October 2021. Which means that all the electric car leases that DriveElectric provides can qualify for this 100% discount.
But this discount isn't automatically applied, you need to register for it.
You can do this online by setting up a London road user account, which you can then use to manage and renew your discount.
It only costs £10 each year to renew the discount, with a qualifying V5C vehicle registration certificate all you need for your claim.
A word of warning, if you haven't registered and activated your 100% discount then you'll need to pay the Congestion Charge!
Do electric cars pay Congestion Charge?

A question we're often asked is whether or not there's an electric vehicle congestion charge, and thankfully there's not. All fully electric cars - or BEVs - are completely exempt from the London Congestion Charge, as well as the Ultra Low Emission Zone (ULEZ) charge.
This applies to everything from the affordable and popular Nissan Leaf to the luxury Porsche Taycan. Given petrol and diesel company cars won't be exempt from paying the charge, if you want to avoid the Congestion Charge, electric cars are the way to go for your business lease.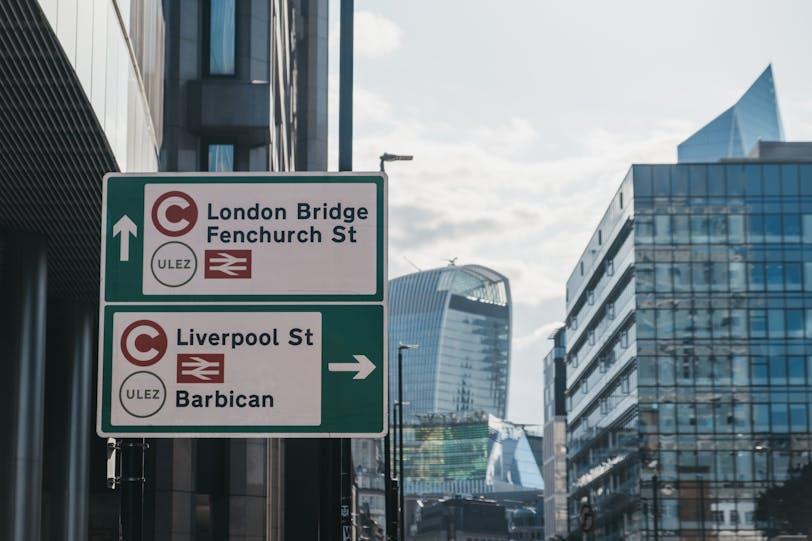 Is the London Congestion Charge here to stay?
In a word, yes.
Not only is the charge helping to lower levels of pollution in London, it's also a huge source of income for the government. The price is already three times higher than when it was first introduced, and it's only going to increase.
Indeed, the zone is likely to expand, and other UK cities may introduce a charge of their own too. Congestion zones can already be found, to various degrees, in Birmingham, Glasgow and Bath.
Green initiatives and eco-friendly living are here to stay, and that very much applies to schemes like the London Congestion Charge given the positive impact it has on the environment.
What's the difference between the London Congestion Charge and the Ultra Low Emission Zone (ULEZ)?
As of October 25th 2021 ULEZ expanded and covers a larger area of London, reaching as far as but not including the North and South Circular roads. The ULEZ zone is expanding to include most of Greater London in 2023.
London's Congestion charge only operates in a smaller zone in central London.
Whereas the Congestion Charge only runs for 15 hours per day, ULEZ charges apply 24 hours a day, 7 days a week, 365 days a year. The charge runs from midnight to midnight each day, so you'll pay twice if you enter the zone at 11.30pm and leave it an hour later at 12.30am.
It costs £12.50 per day for small vehicles including cars, motorcycles and smaller vans, while larger vans and lorries may have to pay up to £100. At the lowest rate, the ULEZ charge will cost a daily worker in central London £275, which is £3,250 a year.
Fully electric vehicles - so electric vans too - are exempt from both charges, giving you another compelling reason to go electric if you haven't already done so.
We can tell you more about the savings you can enjoy with an EV when you get in touch with us today. Give us a call or get in touch via our online contact form.
Our electric car lease special offers
£2,524.26 Initial rental (ex. VAT)
£3,029.11 Initial rental (inc. VAT)
48 Month term
5000 Annual mileage
Subject to status and conditions + arrangement fee
£280.

47
Business contract hire per month (ex. VAT)
£336.

57
Personal contract hire per month (inc. VAT)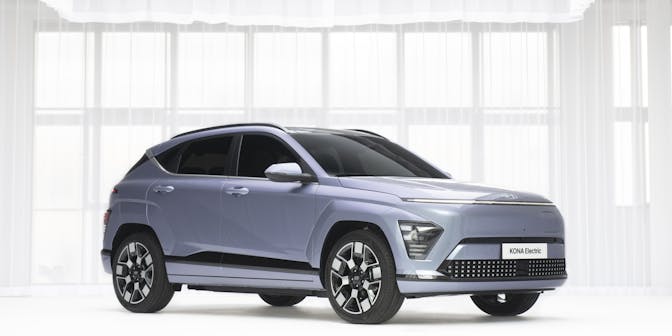 £2,067.67 Initial rental (ex. VAT)
£2,481.20 Initial rental (inc. VAT)
48 Month term
5000 Annual mileage
Subject to status and conditions + arrangement fee
£229.

74
Business contract hire per month (ex. VAT)
£275.

69
Personal contract hire per month (inc. VAT)
£2,676.21 Initial rental (ex. VAT)
£3,211.46 Initial rental (inc. VAT)
48 Month term
5000 Annual mileage
Subject to status and conditions + arrangement fee
£297.

36
Business contract hire per month (ex. VAT)
£356.

83
Personal contract hire per month (inc. VAT)