Eulogy of the Iconic BMW i3
BMW has decided to stop the lines rolling on their trailblazing EV: the i3. Debuting in 2013, the i3 became (in)famous for its compact design and one of the first mainstream EVs to come from a goliath like BMW.
Arguably up there with the Nissan Leaf in regards to recognisable EVs, the BMW i3 was a kooky trailblazer in its field.
Upon release, reviewers praised it for an incredibly lightweight body. The screws and bolts were made from lightweight aluminium. Its aluminium wheels were over a third lighter than traditional steel counterparts. This composite of high-end materials such as carbon-fibre reinforced plastic, allowed the car to weigh in at a touch over over 1.2 tons. It was a featherweight for an EV. As such, performance times were impressive too. Going about town, the i3 could exploit gaps in traffic with its small footprint and speedy pickup. 0-37mph for example, could be achieved in 3.7 seconds. More than enough to nip into spaces between other cars.
The original iteration was futureproof then! Well, nearly. Realistically, the range of the original i3 was about 80 miles. Which isn't terrible for particular scenarios. But 10 years on, a range of 80 or so miles for a versatile family car is a bit of a stretch. A decade in the world of EVs may as well be measured in lightyears though, and at the time, that wasn't a bad mileage to get from the battery tech available.
For the current-gen i3, we managed a 'real-world' range of 145 miles. A far more usable and confidence inspiring mileage, suitable for most families and journeys.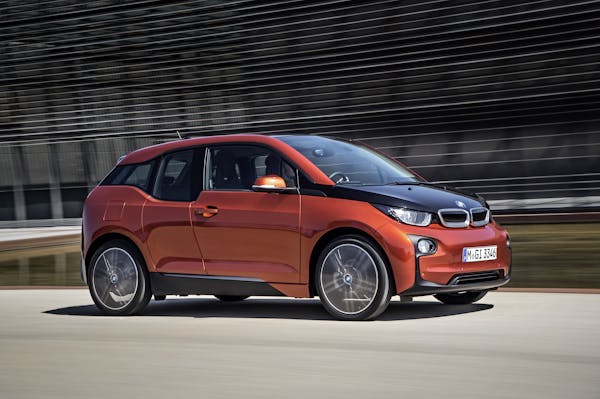 1st Generation i3: 2013-2017
The aforementioned 33kWh battery was perhaps a little small for the needs of the i3. But BMW were really ahead of the curve in terms of sustainability.
Whilst EV companies are now (rightly) praised for their carbon neutral/low EV production, the i3 was an eco-approved gem. Using only wind-powered electricity at the car's production plant, along with hydroelectric power to produce the carbon fibre used in the body, its green credentials were undeniable.
Design of the i3 is probably the car's most contentious element. Either people like it, or they don't. Many felt let down by the departure from the concept design. In the automotive world though, departure from concept design is unfortunately par for the course. In the i3's defence though, the production model stuck pretty closely to the fundamentals of the original design.
Regardless, the i3 has stayed a consistently popular choice on the EV market, selling over 200,000 units worldwide by the end of 2021.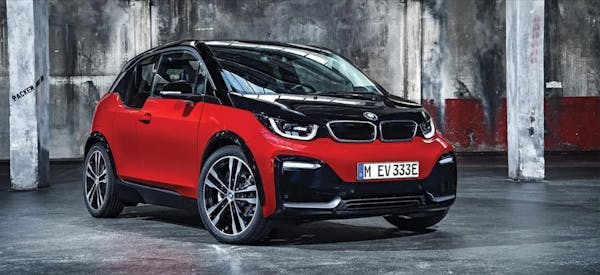 Final Generation i3: 2017-present
When the i3 was updated, it got a newly implemented 42.2kWh battery and a choice of two trim levels: the i3 and i3S. The i3S was a new sportier version that had a slightly bigger 135kW motor opposed to the standard 125kW. Lower sprung suspension and tighter handling also gave it an athletic feel over the standard car.
A plethora of modern upgrades were also included; DAB digital radio, automatic aircon and automatic headlights to name a few. At the time of release, it was suggested that further upgrades were preferred to the prospect of introducing an all-new successor. Wonder where they got that idea from?
10 years of i3 production will come to an end in 2022, and it's never been a better time to get an i3. Murmurs are tipping the i3 as a future classic and as such that they're a great investment. We can't confirm whether that's true, however it is a great time to lease an i3. They're incredibly good cars. A fact further proven by the outcry within the EV community at its discontinuation.
The last i3 will be produced in July. Goodbye i3, thanks for everything you contributed to the world of EVs.