Audi Q4 e-tron Sportback lease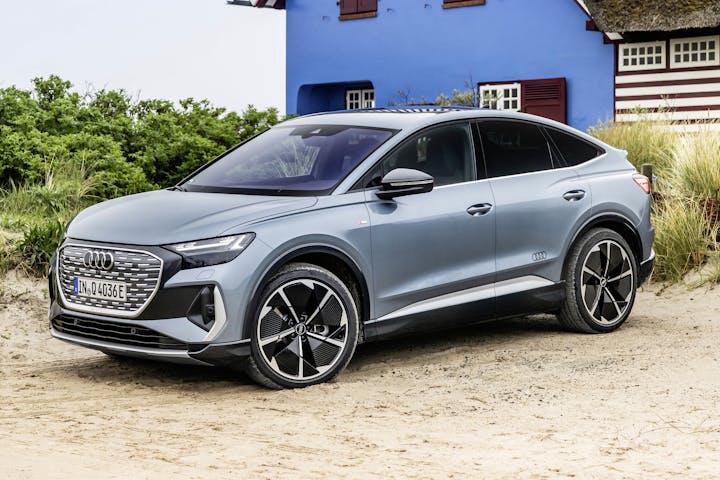 Looking for a sleeker version of the Q4 e-tron? Say hello to the Sportback version.
Choose your Q4 e-tron Sportback car lease
One of the latest all-electric models to be added to the Audi roster, the Q4 e-tron Sportback is exactly what you think it is - a Q4 with a tapering silhouette, giving it a far more sporty look than the SUV-stylings of the Q4 e-tron.
It currently comes in a choice of three main variants:
Q4 e-tron Sportback 35
Q4 e-tron Sportback 40
Q4 e-tron Sportback 50 Quattro
Where the '35' features a smaller 52 kWh battery and a little less poke, while the 40 and 50 Quattro share the larger 76.6 kWh battery, with the Quattro featuring an additional electric motor for additional grip.
Looking for a different manufacturer?