Volkswagen ID.3 electric lease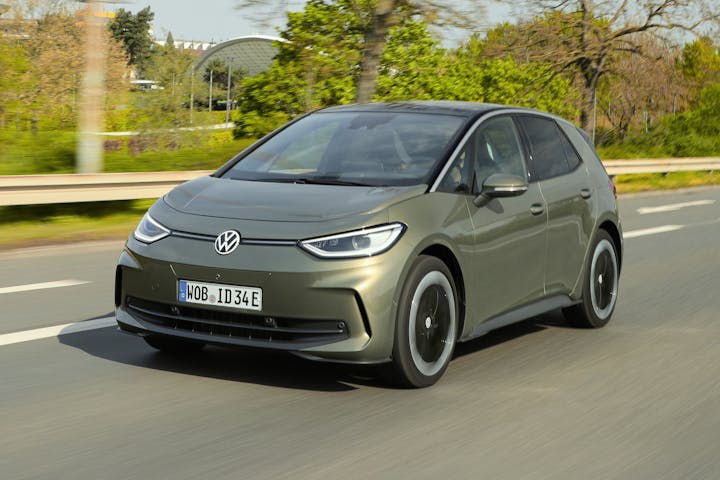 £3,125.57 Initial rental (ex. VAT)
£3,750.69 Initial rental (inc. VAT)
48 Month term
5000 Annual mileage
Offer expiry Monday, 18 December 2023
Subject to status and conditions + arrangement fee
£347.

29
Business contract hire per month (ex. VAT)
£416.

74
Personal contract hire per month (inc. VAT)
Most Popular
Choose your ID.3 car lease
About the Volkswagen ID.3 Electric Car Lease
A worthy replacement to the Volkswagen e-Golf
Welcome to a new age of sustainable, responsible motoring when you lease an ID.3. VW's first-ever net carbon-neutral car is manufactured through a comprehensive strategy of sustainability, with zero CO2 on the ID.3's balance sheet right through the supply chain, production, use and recycling of the car. If you want to drive the most environmentally-friendly EV currently available, don't miss our latest UK Volkswagen ID.3 lease deals. The award-winning ID.3 has won a stack of automotive plaudits, including the WhatCar 2021: Best Family Electric Car.
So, what can you expect when you take out a Volkswagen ID.3 lease? Similar to the ever-popular Volkswagen Golf in its looks, the ID.3 is deceptively large in terms of its interior space, thanks to the placement of the battery packs in the floor of the vehicle. This means that the ID.3 might be approximately the same size as a Golf on the outside, but on the inside, it is more akin to the larger Passat.
The futuristic design gives the ID.3 the appearance of a smaller car, but there's a 385-litre boot and lots of room for the whole family. This has quickly become a hugely popular family lease choice, with the back seats providing more than enough space for adults too. Considering leasing an ID.3? Here's everything you need to know.
How do you charge the Volkswagen ID.3?
The Volkswagen ID.3 electric car is available to lease in three battery sizes; 45 kWh, 58 kWh and a large 77 kWh option.
| Battery size | Useable battery size | Real world range | WLTP range (official range) |
| --- | --- | --- | --- |
| 48 kWh | 45 kWh | 175 miles | 217 miles |
| 62 kWh | 58 kWh | 215 miles | 261 miles |
| 82 kWh | 77 kWh | 280 miles | 344 miles |
Once you lease a VW ID.3, the cheapest way to charge the Volkswagen ID.3 is usually with a home charge point, where you can take advantage of EV-specific energy tariffs. This is also the most common way to charge an electric car.
When using a 7 kW home charge point you can recharge the Volkswagen ID.3 45 kWh option from flat to full in around 7 hours 30 minutes, and if you opt for the largest 77 kWh option you can expect it to take around 12 hours. With a home charger, the majority of the charging takes place overnight, which means that when it comes to your morning commute the ID.3 has all the miles you need to get you there and back.
Sometimes you may need to top up your charge when you're on the road. You can do this a bit faster by plugging into a public rapid charger, if you're using a 100 kW rapid charger you can expect to gain around 100 miles of charge in as little as 15 minutes!
Watch our Volkswagen ID.3 electric car video review
DriveElectric's Henry walks you around and gets behind the wheel of the ID.3. This is what you can expect when you lease an ID.3 from DriveElectric.
VW ID.3 top features
When you lease a VW ID.3 from DriveElectric, you'll benefit from the following features.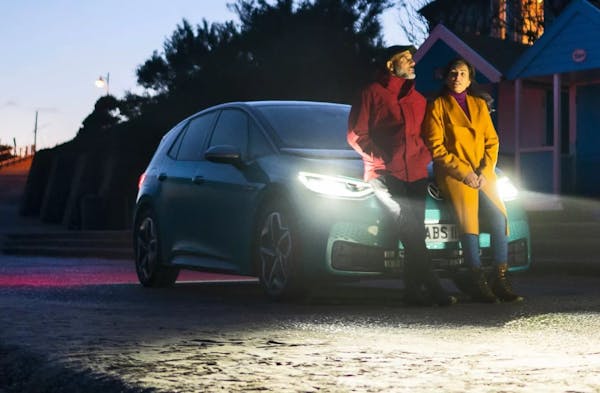 Welcoming looks
There's an almost human touch with the winking LED lights, while the ID.Light function adds a further personal touch. Whether lit up by daylight or the choice of 10 ambient lighting colours, the stylish interior blends modern touches with classic elegance.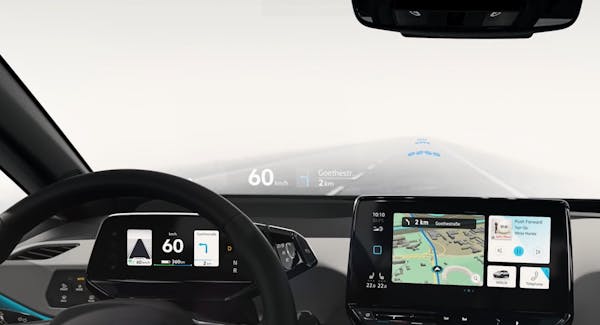 Excellent Spec
When evaluating your Volkswagen ID.3 lease, there are a couple of optional extras worth considering when choosing the spec of your ID.3. The AR head-up display works brilliantly with the ID.Light system to provide you with a superb satellite navigation system. The panoramic sunroof, meanwhile, is a must for the clearest view of the sky above. This has tinted glass, so you don't need to worry about overheating on a warm day if you go for this option when you lease a Volkswagen ID.3.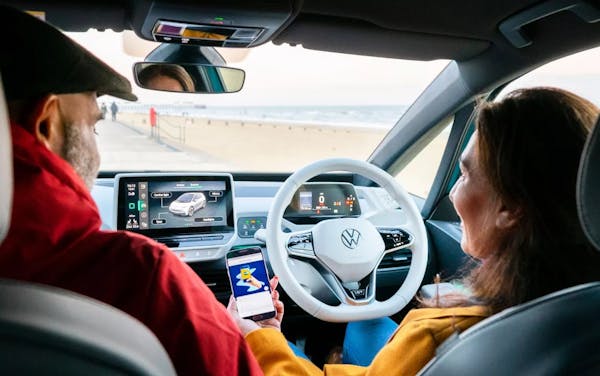 Futuristic interior
The VW ID.3 Life comes with a lovely 10-inch display in the heart of the dash, providing you with a central hub for your infotainment and tech like your Discover Pro navigation system. There's a 5.3-inch digital instrument cluster behind the multi-function steering wheel, showing your speed, range and navigation instructions. You can control your sat nav and other functions such as your DAB radio and phone by voice recognition. Simply say 'hello ID' to start this. No words are required to deploy the two USB-C ports in both the front and rear, or the wireless phone charger.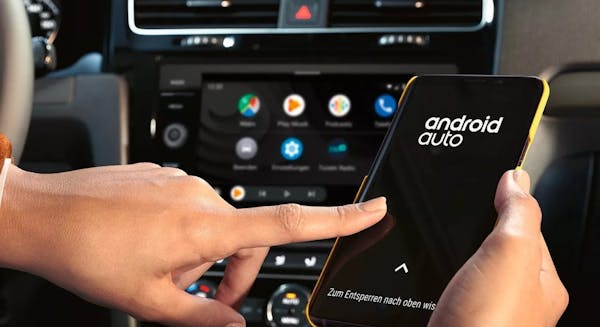 To get the very best out of your infotainment system when you lease a Volkswagen ID.3 in the UK, don't miss the App-Connect feature. This allows you to use your phone's apps through Apple CarPlay, Android Auto or MirrorLink, providing easy access to your music, podcasts, audiobooks and news.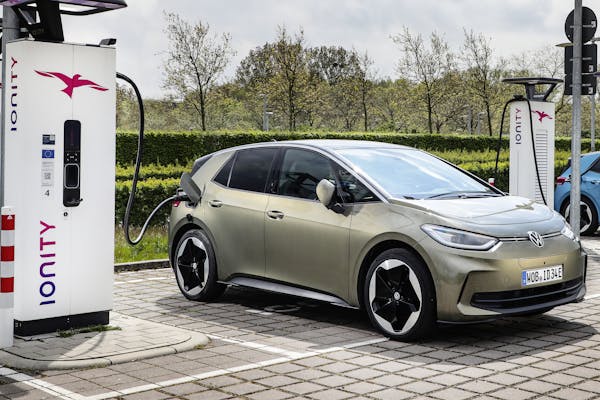 Simple and efficient parking is ensured by front and rear parking sensors, while safety features include lane assist and adaptive cruise control systems. There's also automatic emergency braking, rain-sensing wipers, electric folding wing mirrors and heated front seats.
What a fantastic car! And you can get all this and more when you opt for one of our fantastic Volkswagen ID.3 lease deals at DriveElectric.
New Volkswagen ID.3 coming later in 2023
Volkswagen has confirmed plans to release a mild facelifted version of the ID.3 later in 2023. Keeping things really close to the success of the current model, VW has refreshed the front of the electric vehicle, with a new bumper design more in keeping with larger siblings ID.4 and ID.5. There's also plenty of improvements inside the vehicle too, with some new seating materials in use and a few more ID.3 badged flourishes. Volkswagen has also listened to customer feedback and has upgraded the sound system to a Beats version.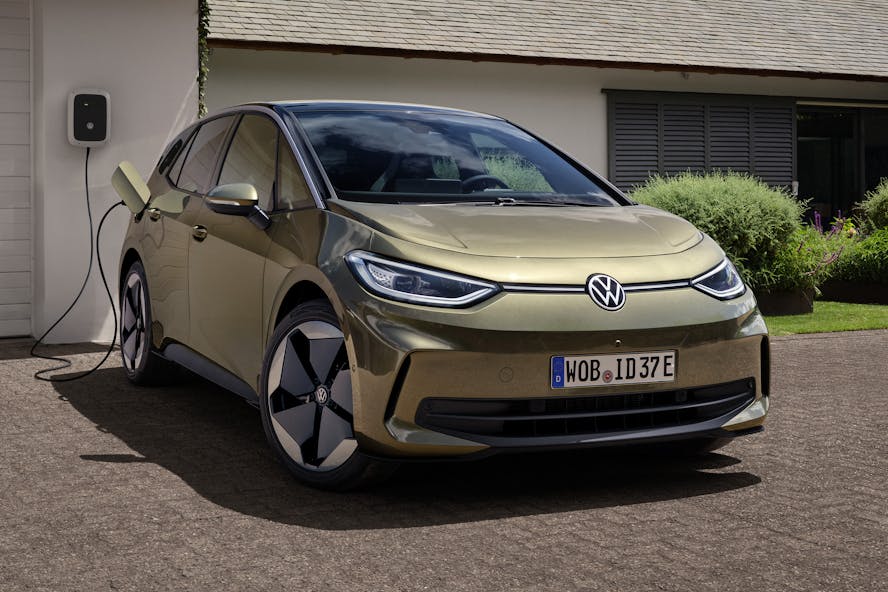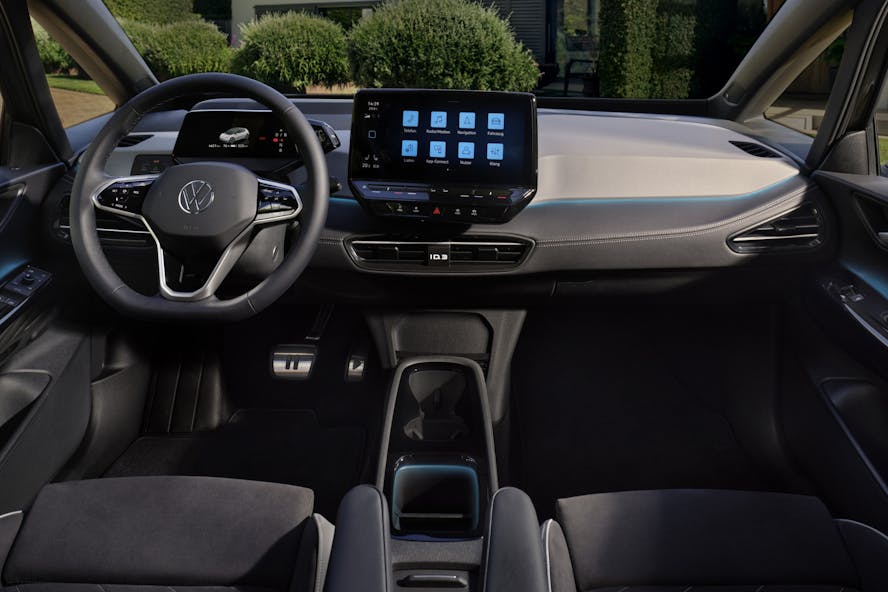 Volkswagen ID.3 UK lease deals from DriveElectric
Ready to lease a VW ID.3? Whether you're searching for a cost-effective personal contract hire or a Volkswagen ID.3 business lease, we can't wait to talk to you about your next car. We'll run through the ID.3's we have in stock to lease as well as the ID.3 lease cost for various models and specifications.
You can give us a call to discuss our latest Volkswagen ID.3 lease offers, or you can fill in a quick form to get an online quote right now. It could be time to increase your green credentials with an affordable ID.3 lease deal from DriveElectric.