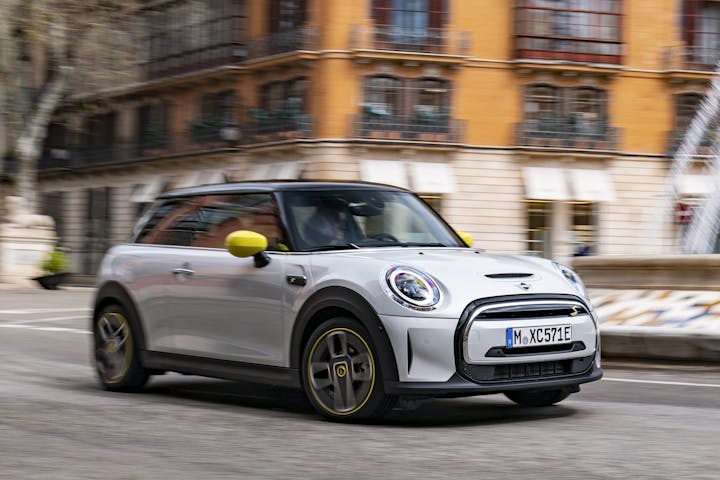 Choose your MINI Electric car lease
£3,467 Initial rental (inc. VAT)
48 Month term
5000 Annual mileage
Subject to status and conditions + arrangement fee
£2,889 Initial rental (ex. VAT)
48 Month term
5000 Annual mileage
Subject to status and conditions + arrangement fee
£385
Personal contract hire per month (inc. VAT)
£321
Business contract hire per month (ex. VAT)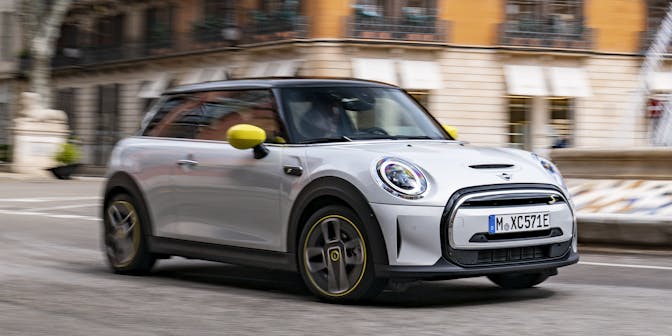 £3,964 Initial rental (inc. VAT)
48 Month term
5000 Annual mileage
Subject to status and conditions + arrangement fee
£3,303 Initial rental (ex. VAT)
48 Month term
5000 Annual mileage
Subject to status and conditions + arrangement fee
£440
Personal contract hire per month (inc. VAT)
£367
Business contract hire per month (ex. VAT)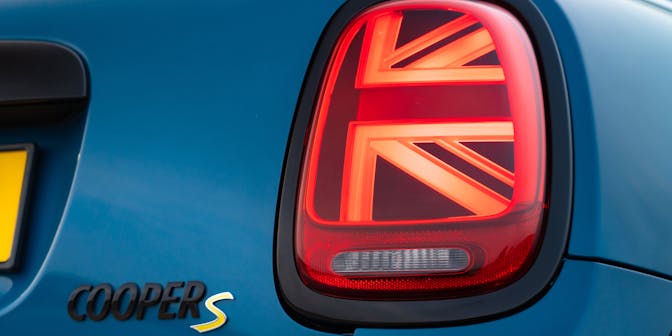 Based on the classic MINI hatchback design, the electric version is a popular sight on UK roads. Immediately apparent from its ICE powered siblings thanks to some iconic alloy wheel designs and other electric-only detailing.
The MINI is powered by a 32.6 kWh lithium-ion cell battery pack (useable battery of 28.9 kWh), achieving a real-world range of around 115 miles on a full charge. Reaching 0-60 in around 7.5 seconds with a top speed of 94 mph.
MINI electric vehicle range
The MINI Electric uses the Type 2 / CCS charging standard and will arrive with both charging cables (3-pin and type 2). The Mini Electric can be recharged using a wall box home charger in around 4 hours and 45 minutes, and when using a public rapid charger expect to achieve 80% charge in around 30 min.
Looking for a different manufacturer?