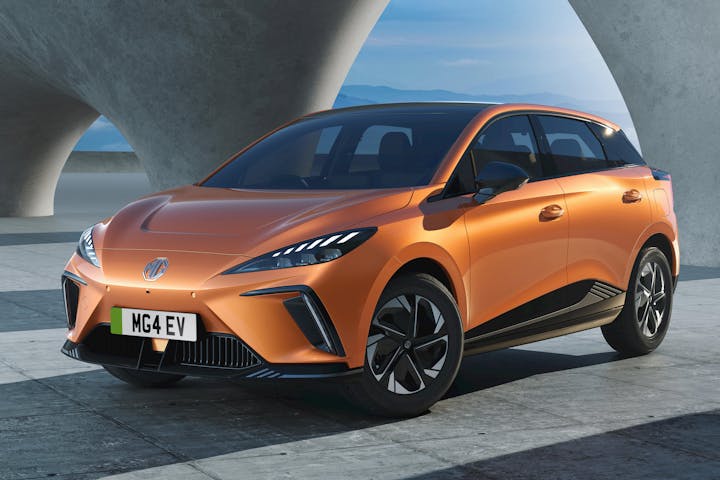 The all-new MG4 EV hatchback is coming to the UK from September 2022 onwards...
We currently do not have any deals available for the MG MG4 EV, but sign up to our mailing list and we will send you details of our great electric vehicle leasing deals.
Subscribe
About the MG4 EV lease deals
Here's the latest model to join the ranks of the all-electric MG range, the MG4 EV, as these first images show is a compact rear-wheel drive hatchback.
Sitting below the popular ZS and MG5 all-electric models, the MG4 EV is the first model to benefit from MG's new advanced Modular Scalable Platform. Future EV models will share this same new underpinning technology, and the brand is keen to stress that this new platform has the capability to be used across a wide range of vehicle types - think Volkswagen MEB platform and this is similar.
Expect affordable MG4 EV lease deals soon.
As part of MG's new EV platform, the clever engineers have been able to to manufacturer a new thinner battery structure, dropping the height to just 110mm. The benefit of this is that MG now has more flexibility around road characteristics on its models, essentially for the MG4 EV this means that the model allows for the occupants to sit closer to the ground to improve roadholding and driver response.
While model specification has yet to be formally announced, we do know that battery capacities ranging from 51 kWh to 64 kWh will be offered, which means we're likely to see real world vehicle ranges of around 170/180 miles for the smaller battery packs and 250 miles for the larger ones.
Looking for a different manufacturer?