Toyota bZ4X electric lease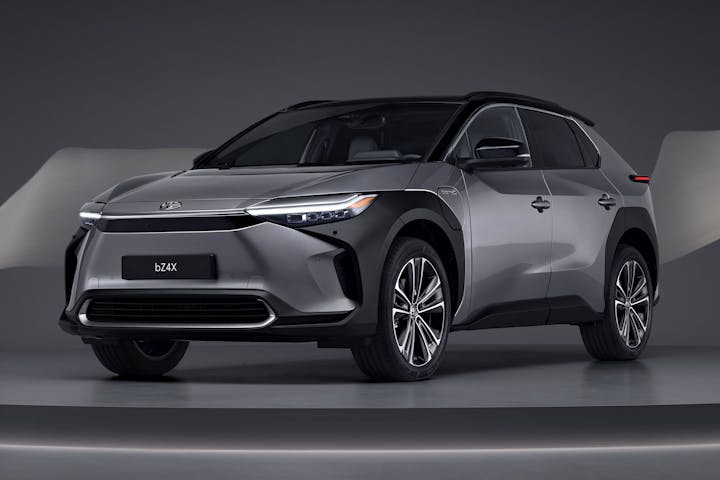 Choose your bZ4X car lease
The bZ4X is Toyota's first entry into the mass electric vehicle market and makes a great first impression. Sharing the same dedicated platform as the Subaru Solterra (the last time the companies shared a platform resulted in two incredible sportscars - the Toyota GT86 and Subaru BRZ), the Toyota is a rugged SUV that will always get you home.
With a unique style (aside from the Solterra, of course) the bZ4X has a lot of road presence and definitely looks the part. As with all EVs, the use of an electric powertrain offers plenty of torque via an optional all-wheel drive system, which is key for any car that tackles rough terrain.
Even though it's a capable vehicle, none of the rough stuff translates into the interior. The cabin is roomy with lots of legroom for passengers. It's bristling with the latest safety tech, has multiple driving modes and benefits from an excellent build quality.
The Toyota bZ4X is offered in FWD and AWD formats, both of which are powered by the same 71.4kWh battery.
The AWD model has an official WLTP range of 249 miles, with the FWD version upping the mileage to 280 miles. The discrepancy is simply due to power being driven to 4 wheels instead of 2 wheels, which of course takes an increased amount of electricity.
It's important to note however, that at DriveElectric we recommend a 'real world' range alongside the official WLTP range. This is simply a figure we give to all of our vehicles, which denotes a more realistic mileage per charge. As such, we would say the AWD bZ4X is likely to achieve around 230 miles per charge, and the FWD bZ4X around 235 miles per charge.
As both share the same battery, charging rates are the same for either model. Utilising the European standard connectors of Type 2 and CCS allows the Toyota bZ4X to charge domestically and via rapid chargers. Using a 7kW wall-box charger at home, the battery can be fully charged in 12 hours 45 minutes. Via a 100kW rapid charger however, the battery can be charged from 10-80% in just 32 minutes.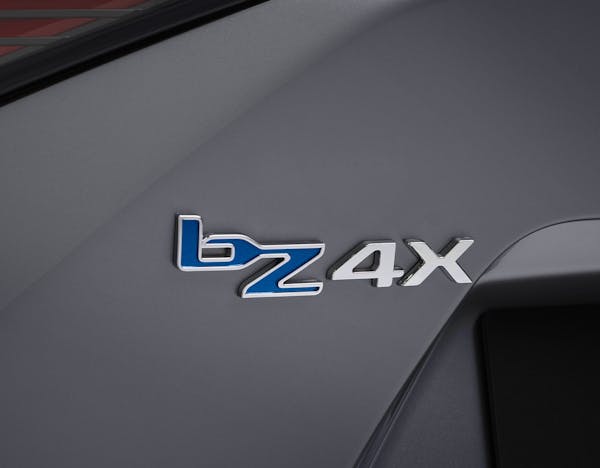 Read our Toyota bZ4X review
We get behind the wheel of Toyota's first all electric model, what did we make of the bZ4X SUV, let's find out...