Mercedes-Benz EQS electric lease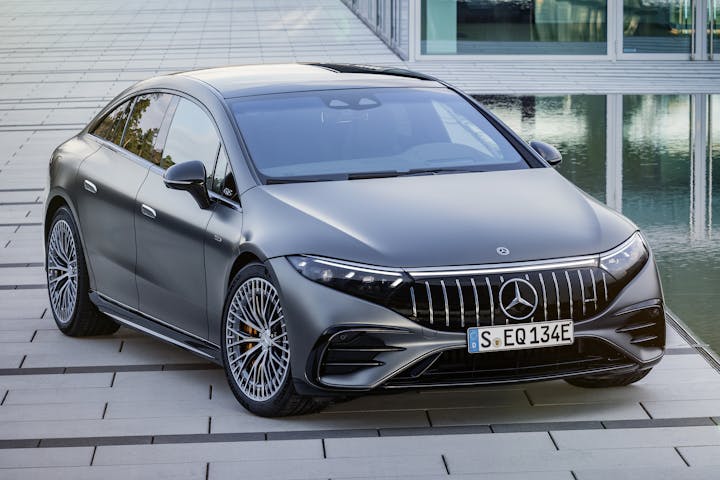 Choose your EQS car lease
About Mercedes-Benz EQS Saloon lease deals
Perhaps the ultimate in all-electric saloon engineering, the Mercedes-Benz EQS sets a new standard in long range luxury cruising, thanks to a huge battery pack.
We reckon this luxurious saloon is capable of almost 400 miles on a single charge, in real world conditions, in comparison to the official WLTP figure of 487 miles. That places it pretty much at the top of the pile when it comes to electric vehicle range.
Equivalent to S-Class saloon, the EQS is the pinnacle of Mercedes engineering in a saloon performance and sets the bar pretty high, even better lots of this tech is expected to filter down the German brand's roster over the coming years.
The EQS can be charged with up to 200 kW at ultra-rapid charging stations (DC), which means that you can potentially add another 200 miles of range in only 15 minutes. At home or at public charging stations, the EQS can be conveniently charged with up to 22 kW with AC using the on-board charger.