Ford E-Transit L2 350 RWD electric lease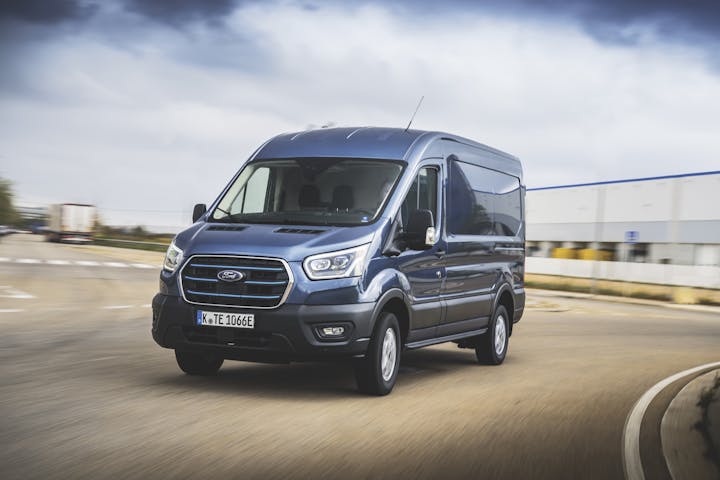 Choose your E-Transit L2 350 RWD van lease
About the Ford E-Transit Van
The Ford Transit is the UK's best-selling vehicle - not just van - but overall best-seller.
Finally, Ford has electrified the blueprint of other LCVs and provided the commercial world with the E-Transit. Its WLTP range of 196 miles plants the E-Transit as a viable option for all businesses and sole-traders, eliminating 'range anxiety' and allowing drivers to confidently drive throughout their working day. It's not just a last-mile solution, it's the solution.
The 2.3kW onboard power source allows you to directly power tools or onboard equipment from the E-Transit's battery, eliminating the requirement to transport a separate generator. Load capacity remains class-leading, with volumes of up to 15.1m3.
Charging the Ford E-Transit Van
The all-electric powertrain leaves no compromises.
The 68kWh battery can be charged up either via AC or DC options, giving businesses the option to charge at home, the depot or via a public charger out on the road. With a 115kW rapid charger, the E-Transit can see its battery recharged from 10-80% in just 34 minutes.
Should I lease the Ford E-Transit?
Zero emissions
The E-Transit encapsulates the dependability and essence of what made the traditional Transit the most popular van ever produced. Now, you can beat the pump prices, avoid the ULEZ completely and lower your business' carbon footprint. Win, win, win.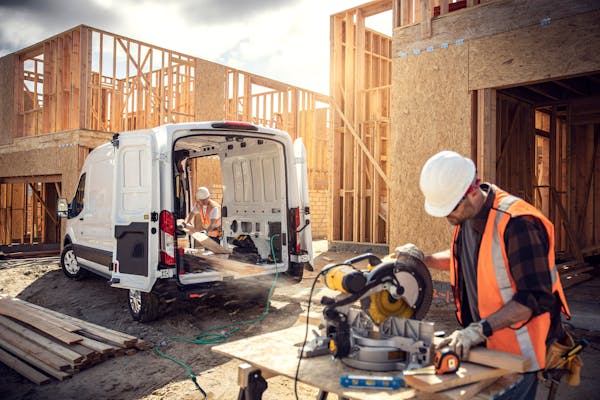 Get the job done
Practicality wise, the E-Transit provides an incredible driving range with all of the versatility customers have come to expect from Ford. Maximum gross payload for van models is an impressive 1,758kg, with a chassis cab upping that weight to 2,090kg. The onboard power source provides unparalleled convenience, reducing reliance even further on diesel for a separate generator.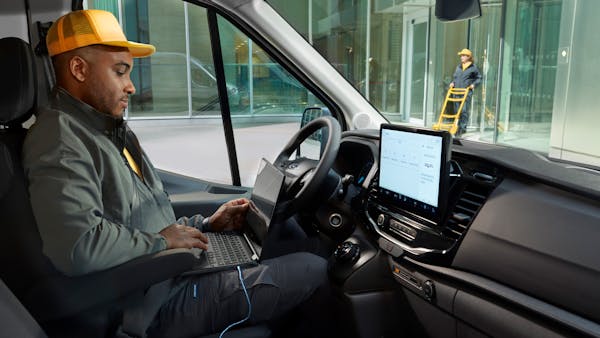 Protect the bottom line
There are many reasons to lease electric in the current climate. Fuel prices are at record-highs, clean air zones are hitting every major city and used vehicle prices are astronomical. If you're based in London, avoiding the ULEZ charge results in such a huge saving compared to diesel power, too.
Watch our review of the Ford E-Transit
Watch the Ford E-Transit in action
Looking for a different manufacturer?