Peugeot E-Expert electric lease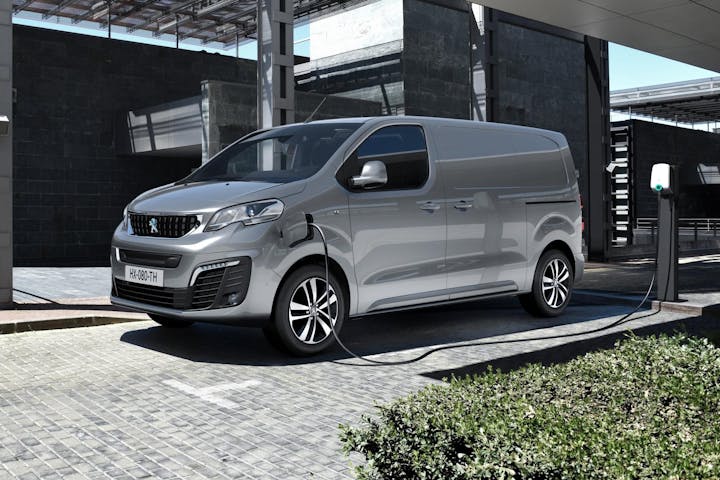 Choose your E-Expert van lease
About the Peugeot E-Expert electric van
More information about our Peugeot e-Expert lease deals
The Peugeot e-Expert is an electric LCV (Light Commercial Vehicle) offering an all-electric drive and is now available to lease from DriveElectric. It is a 100% electric version of the popular Peugeot Expert Van, making it an ideal choice for businesses that are looking to enhance their last-mile delivery capabilities as well as ensure their green credentials. This zero tailpipe emissions van has a 75kWh battery, which provides around 171 miles of 'real-world' range per charge.
The Peugeot e-Expert remains faithful to the brand's 'The Power of Choice' concept, promising the extra efficiency of an electric drive, while retaining the same load space volumes of the diesel versions. DriveElectric has Peugeot electric van lease available across multiple trim levels and three body sizes, you can choose an electric van that caters to the needs of your business and your fleet requirements.
Flexible, short-term Peugeot E-Expert electric vans
If you need a Peugeot E-Expert fast or want a more flexible solution than a multi-year business contract hire contract then our FlexiHire solution could be ideal. Available electric vans with built-in mileage allowance, designed to flex with your business
Find out more about FlexiHire Peugeot E-Experts
Charging the Peugeot E-Expert electric van
| Model | Battery size | Usable battery size | Real world range | WLTP range |
| --- | --- | --- | --- | --- |
| Peugeot E-Expert Compact | 50 kWh | 45 kWh | 110 miles | 150 miles |
| Peugeot E-Expert Standard | 75 kWh | 68 kWh | 170 miles | 205 miles |
| Peugeot E-Expert Long | 75 kWh | 68 kWh | 165 miles | 205 miles |
Should I lease a Peugeot E-Expert electric van?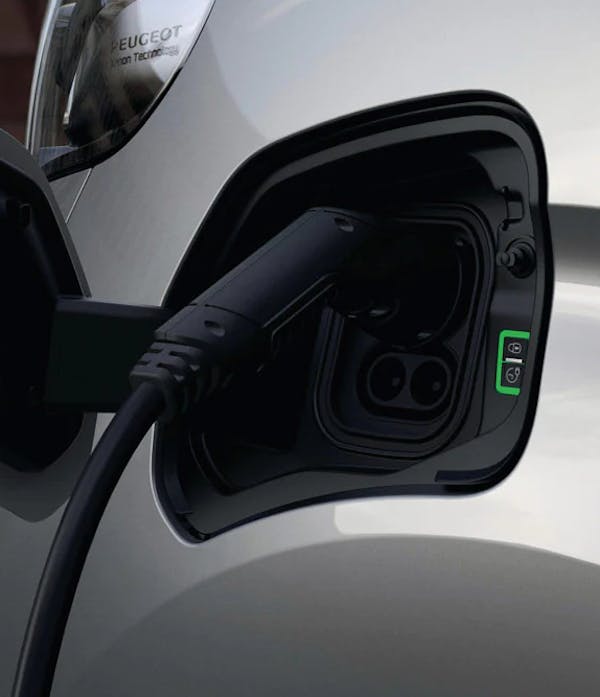 Zero emissions
As an electric LCV (Light Commercial Vehicle), the Peugeot e-Expert offers an all-electric drive with zero emissions. And powered by a 75kWh battery, has been given an official driving range of up to 211 miles (WLTP).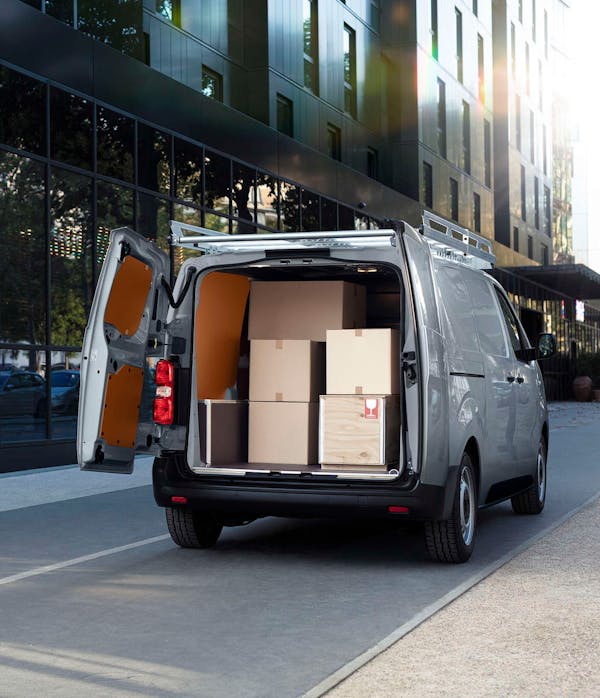 Meeting your business needs
When you lease the Peugeot E-Expert electric van you can enjoy a payload of up to 1,226 kgs (only 130 kgs less than a diesel Expert) for the standard length and up to 1,002kg for the longer version. The E-Expert also has a load length of up to 2862 mm with a 6.3m interior capacity, depending on the model. It is also able to pull a trailer of up to 1.0-tonne capacity.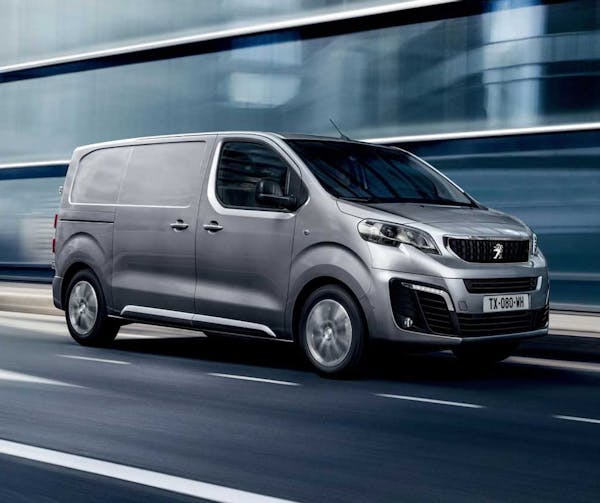 Great savings to be made for businesses
As well as being cheaper to run and a greener choice, with zero emissions, an electric van is also great for your bottom line if your drivers are frequently driving across London. The e-Expert electric van is exempt from the London Congestion Charge, as well as, London's Ultra Low Emission Zone Charge. This results in additional costs savings as well as the standard fuel savings enjoyed by all EV drivers.
Watch our Peugeot E-Expert video review
Looking for a different manufacturer?