Hyundai Kona electric lease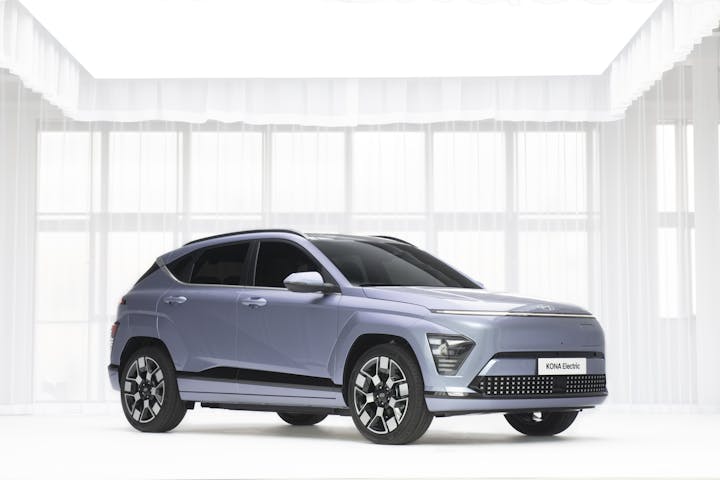 £2,411.04 Initial rental (ex. VAT)
£2,893.24 Initial rental (inc. VAT)
48 Month term
5000 Annual mileage
Offer expiry Monday, 18 December 2023
Subject to status and conditions + arrangement fee
£267.

89
Business contract hire per month (ex. VAT)
£321.

47
Personal contract hire per month (inc. VAT)
In Stock
£2,524.26 Initial rental (ex. VAT)
£3,029.11 Initial rental (inc. VAT)
48 Month term
5000 Annual mileage
Offer expiry Monday, 18 December 2023
Subject to status and conditions + arrangement fee
£280.

47
Business contract hire per month (ex. VAT)
£336.

57
Personal contract hire per month (inc. VAT)
In Stock
£2,713.18 Initial rental (ex. VAT)
£3,255.81 Initial rental (inc. VAT)
48 Month term
5000 Annual mileage
Offer expiry Monday, 18 December 2023
Subject to status and conditions + arrangement fee
£301.

46
Business contract hire per month (ex. VAT)
£361.

76
Personal contract hire per month (inc. VAT)
In Stock
Choose your Kona car lease
Hyundai has been developing electric vehicles for far longer than nearly every other mainstream auto-manufacturer. Their first electric vehicle was actually developed all the way back in 1991.
The Hyundai Kona then, is a neat, compact-SUV package, that combines over three decades of experience and EV development. The Kona has a sleek exterior with some great design choices; the split headlight array for example gives the Hyundai an aggressive and futuristic look. Maximising efficiency is the name of the EV game, and the aerodynamic shell of the Kona achieves just that.
There is still plenty of space throughout the cabin though. After all, the Kona is designed to be a practical family car that grants all the benefits of an electric vehicle without compromise. With an elevated road position and incredible tech throughout, the Hyundai Kona distils all the best bits of what an EV can offer.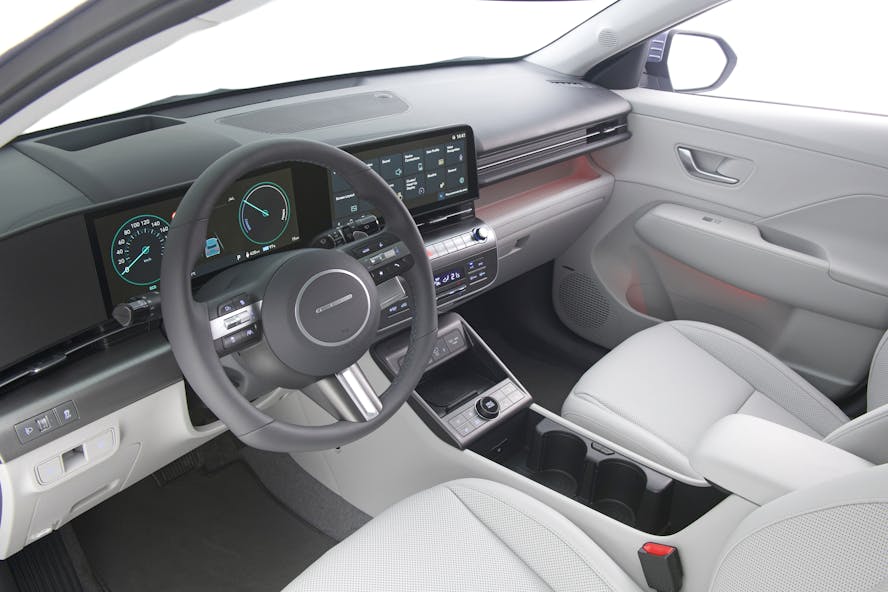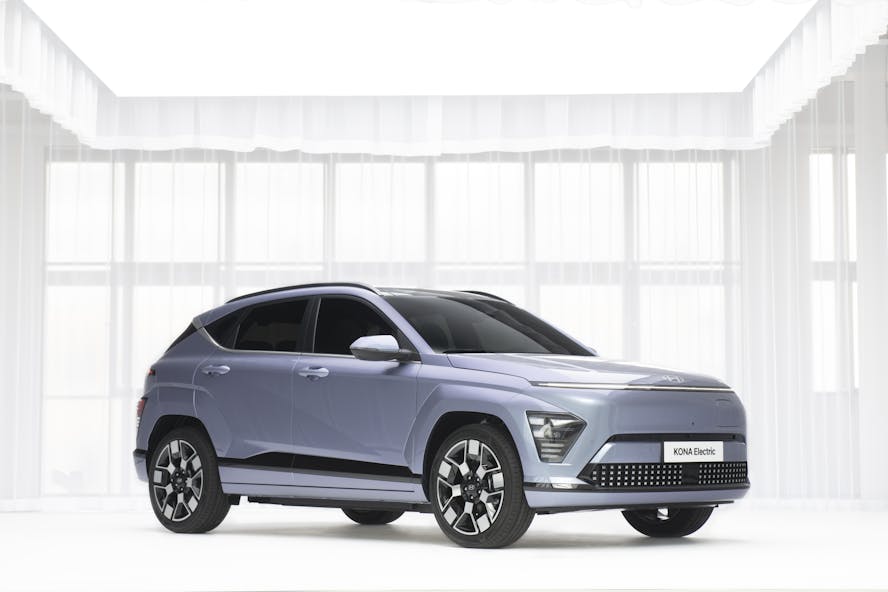 Charging the Hyundai Kona
The Hyundai Kona is offered in two battery sizes: a 39kWh battery, and the larger 64kWh battery.
The 39kWh battery grants the Kona an official WLTP range of 190 miles. At DriveElectric, we carry out our own testing to determine a more realistic 'real world' range - just so there's no surprises or disappointment when your shiny new lease rolls onto the driveway. In our testing, the 39kWh battery-powered Kona is more likely to achieve a range of around 155 miles.
Recharging the 39kWh battery is a speedy process. From a standard 7kW wall-box charger, flat-to-full will take just over 6 hours, which is more than enough time to plug-in overnight and have a fresh battery in the morning. Find a rapid charger out on the open road, and topping up to 80% takes less than an hour.
Opting for the larger 64kWh battery option grants the Kona an official WLTP range of 301 miles. Our testing concluded a more realistic 251 miles of 'real world' range.
As you'd expect, charging the 64kWh battery takes a bit longer than its smaller counterpart. An 0-100% charge via a standard 7kW wall-box takes around 10 hours. However thanks to clever tech, using a rapid charger still allows the bigger capacity Kona to reach an 80% charge in less than an hour.