In 2020 MINI released its first fully electric production car to coincide with the brand's 60th anniversary. So, if you are looking for a smaller hatchback electric vehicle then why not explore our range of MINI electric lease deals? After all, you can't go wrong with a MINI for a small city car.
All electric cars from MINI
Hatchback
Up to 130 miles range
£2,200.02 Initial rental (ex. VAT)
£2,640.02 Initial rental (inc. VAT)
48 Month term
5000 Annual mileage
Subject to status and conditions + arrangement fee
From
£244.

45
per month (ex. VAT)
From
£293.

34
per month (inc. VAT)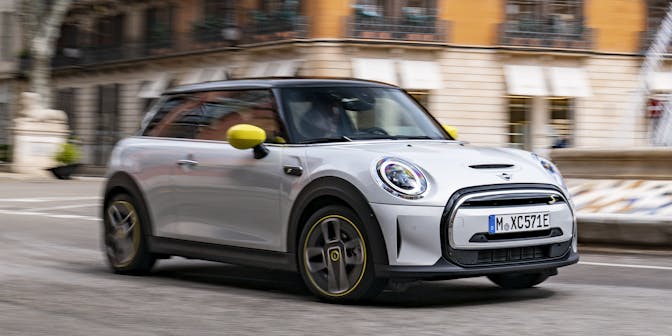 As is to be expected from MINI, all of their electric vehicles have their iconic styling, with some unique features such as coloured trimming being added to the electric models, whilst also offering high performance, modern technology features and some bold character too.
If this sounds like something you would be interested in, then why not check out our range of electric MINI lease deals? We are sure you will find an option to suit your needs and style.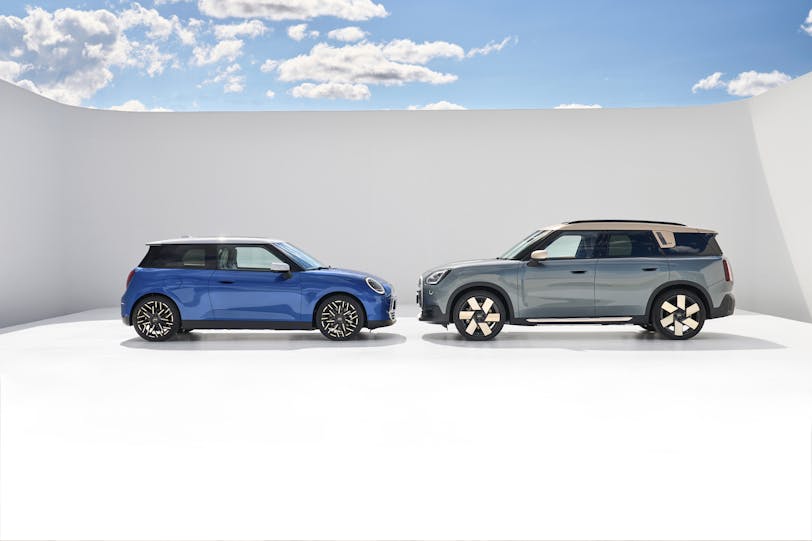 DriveElectric provides electric MINI car lease deals for both business and personal lease customers. You can view all our current MINI electric car offers right here on this page. 
Electric MINI lease from DriveElectric
When you choose DriveElectric to lease an electric MINI in the UK, you'll join us on our journey towards a greener electric motoring future. And to make sure you can find the best electric MINI lease, we have a range of different options and deals to suit a variety of budgets. Simply browse our electric MINI lease offers right here on our website.
MINI Electric
The MINI Electric is currently the only all-electric vehicle available from MINI, and it's everything you'd expect from this iconic car manufacturer. It's based on the classic MINI hatchback design and since its launch in 2020 it has become a popular sight on the roads up and down the UK.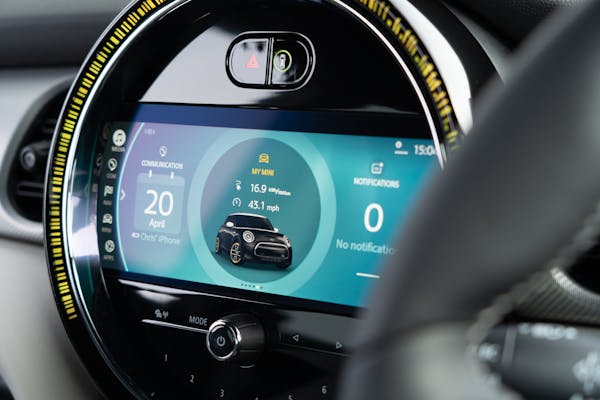 This fantastic small electric car is powered by a 32.6 kWh lithium-ion cell battery pack (useable battery of 28.9 kWh). At DriveElectric we always ensure we measure the real world range of electric vehicles to give you an accurate idea of the range on a full charge. For the MINI electric, we've clocked this at achieving a real-world range of around 115 miles on a full charge which is plenty for a small hatchback which will likely be used for city driving. Plus you can reach 0-60 in around 7.5 seconds with a top speed of 94 mph.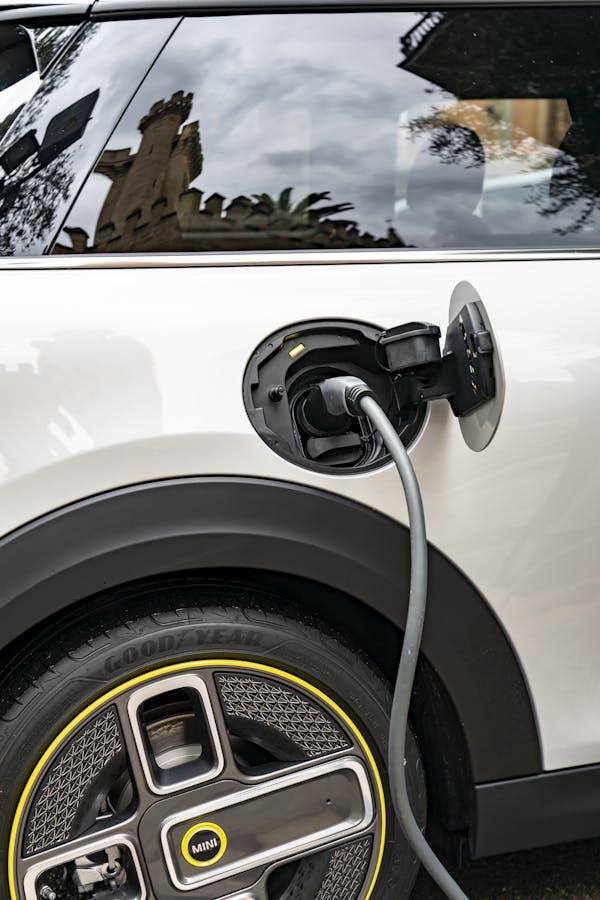 The MINI Electric uses the Type 2 / CCS charging standard and will arrive with both charging cables (3-pin and type 2). You can charge a MINI Electric using a wall box home charger in around 4 hours and 45 minutes. If you're out and about and choose to use a public rapid charger, you can expect to charge up to 80% in around half an hour.
Simple and convenient

It couldn't be easier to lease an electric MINI with DriveElectric. Simply choose the length of your MINI lease, mileage and deposit and once you're all signed up we'll deliver your new EV.

Stay ahead of the curve

When your contract ends, you can then choose a new EV with the latest technology. All you need to do is hand back your car and pick a new option from our current MINI lease deals.

Road tax and warranty included

When you lease a mini with us, road tax will be included for the full duration of your contract. In addition, you'll also receive a full manufacturer warranty for complete peace of mind.
You'll find all of our available MINI lease prices on our website right now. If you want a little more information on our MINI car lease offers simply get in touch with our expert team. Or if you want a quote for a new electric MINI simply fill out our quick form for an instant quote.