null Dolphin electric lease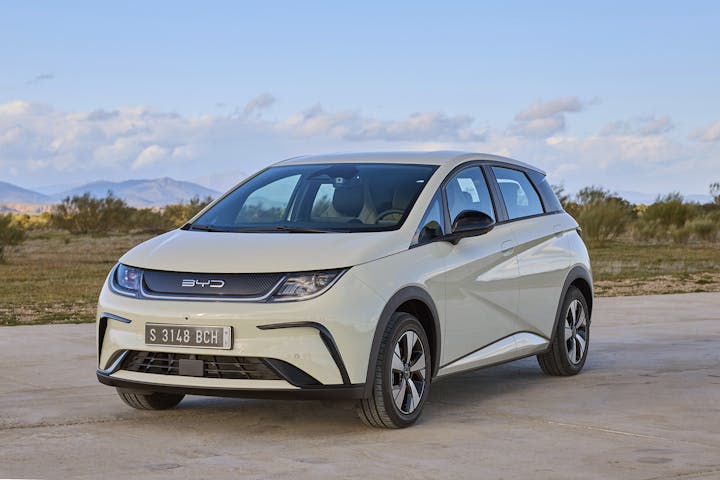 The BYD Dolphin is a compact supermini and made its European debut at the Fully Charged Live South show in April 2023.
We currently do not have any deals available for the null Dolphin. To discuss alternative EVs call us on: 01628 899727. Monday to Friday 08:30am to 5:30pm.
Sign up to our mailing list and we will send you details of our great electric vehicle leasing deals.
Subscribe
The second model to be made available in the UK from Chinese EV-super brand BYD is the Dolphin. A compact C-segment hatchback EV and the first of what BYD calls "Ocean Aesthetics" design concept models. A larger saloon-like Seal model will be the third model to arrive towards the end of 2023.
The Dolphin is built on the brand's state-of-the-art BYD e-Platform 3.0 and comes into a choice of two battery sizes. A 44.9 kWh pack and a 60.4 kWh Lithium Iron Phosphate battery pack.
This should mean that the WLTP range figure for the 60.4 kWh model is set to be around the 260 mile mark, which means a real world range of around 210 to 220 miles should be attainable. The smaller battery means fewer miles but a smaller price tag, we're expecting a real world range of around 150 to 160 miles.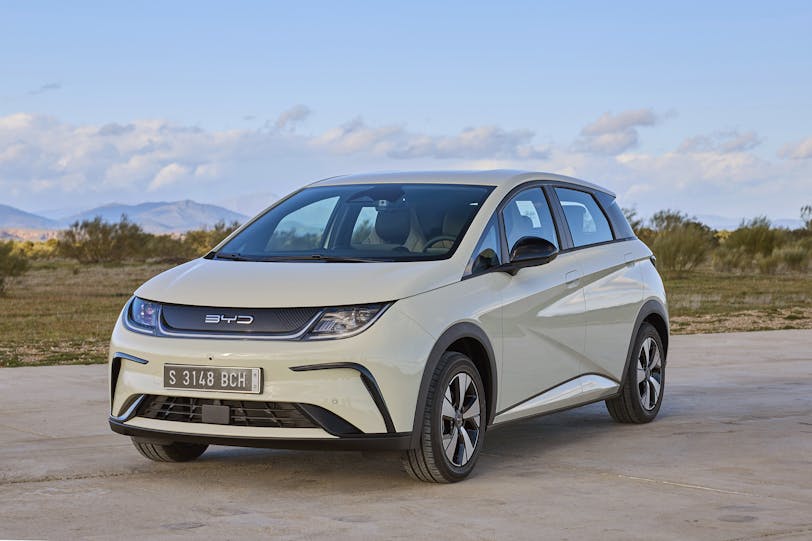 Personal and business lease offers on the BYD Dolphin will be available soon.
The Dolphin will come to the UK with a choice of four trim levels, Active, Boost, Comfort and Design.
Active and Boost are the entry level Dolphins in the pod - both feature the smaller battery pack. The Active comes with a 70 kW motor while (as the name suggests) the Boost comes with a meatier 130 kW motor.
Moving up to Comfort and Design, both come with the larger battery pack paired to an identical 150 kW motor. The Design just gets the added gloss of a panoramic roof and two-tone paintwork.