Volkswagen ID.7 Tourer electric lease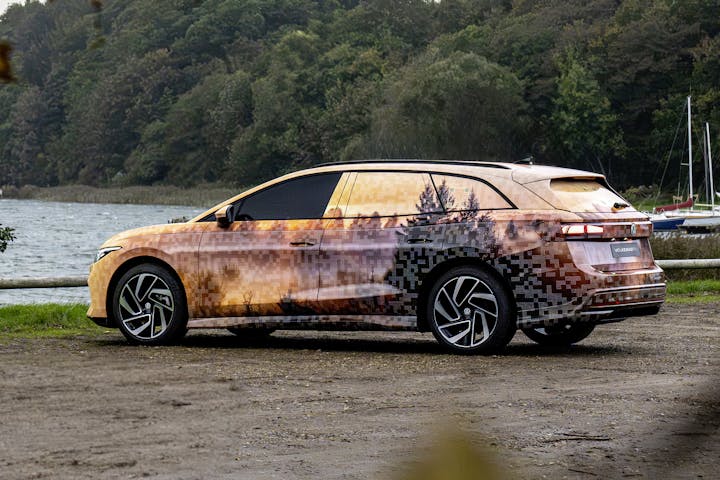 When it comes to practicality you can't really beat the estate body shape - get the lower, more efficient ride with loads of rear space for the stuff in your life. So it is great to see the pure electric Volkswagen ID.7 Tourer, coming in 2024.
We currently do not have any deals available for the Volkswagen ID.7 Tourer. To discuss alternative EVs call us on: 01628 899727. Monday to Friday 08:30am to 5:30pm.
Sign up to our mailing list and we will send you details of our great electric vehicle leasing deals.
Subscribe
Unsurprisingly the Tourer is based on the saloon version of the ID.7 - which currently sits at the top of the all electric ID range. And you can expect all the features found in the base car to make it over to the Tourer version.
We're expecting both battery packs to feature in the Tourer line-up the 'standard' 77kWh pack and a larger 86kWh pack. In terms of real world range we're expecting the 86kWh to approach the 300 mile range and the 77kWh around the 250 miles mark. Making any version of the ID.7 an excellent motorway mile muncher!
Volkswagen has announced that the model's drag coefficient is 0.24 - which might not mean a lot to the average person - but what it does mean is that the ID.7 Tourer is very efficient. Being more efficient than a similar sized SUV means that the vehicle will cut through the air better which has a positive impact on the range of the vehicle.