Vauxhall To Go All-Electric In Record Time
Vauxhall is to become an all-electric brand by 2028, seven years ahead of the 2035 UK Government ban on the sale of plug-in hybrids, which follows on from the 2030 ban on the sale of new petrol and diesel cars.
Vauxhall's line-up already includes two electric cars (the Vauxhall Corsa-e and the Vauxhall Mokka-e), all three of the brand's light commercial vehicles (the Vauxhall Combo-e, the Vauxhall Vivaro-e and the Vauxhall Movano-e), and two 'people carriers' based on vans (the Vauxhall Combo-e Life and the Vauxhall Vivaro-e Life).
There are also currently three plug-in hybrids: the Astra Plug-in HYBRID-e, Astra Sport Tourer Plug-in HYBRID-e and the Grandland Plug-in HYBRID-e.
The All-New Astra will be available as a fully electric version from 2023 in both hatch (Astra-e) and estate (Astra-e Sport Tourer) guises.
There will be an electrified version of each Vauxhall model by 2024 and the brand will be 100% pure electric – cars and vans – from 2028.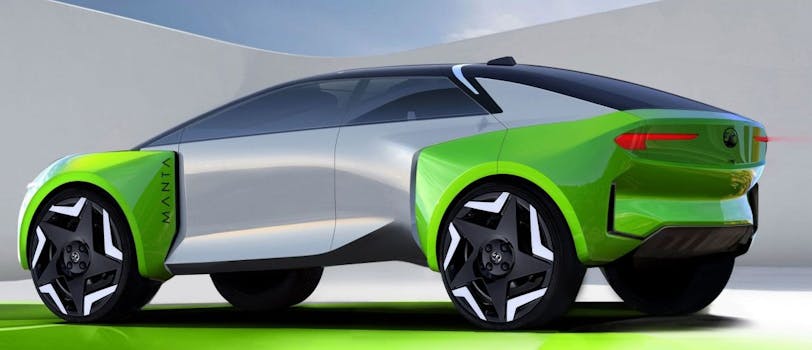 Perhaps the most exciting news for fans of 1980's rallying is a new incarnation of the Manta, which will be a purely electric car, promising a combination of sportiness and space, which will be here by 2025. The successors to the current Vauxhall Crossland and Vauxhall Insignia will also be electric.
Vauxhall says that it will soon offer driving ranges of between 310 miles and 497 miles, and a best-in-class rapid charging capability of 20 miles per minute.
The Vauxhall Vivaro-e HYDROGEN with fuel cell technology is currently in trials and is also planned for the UK.
In order to ensure sufficient quantity of battery manufacturing for the increasing choice of electric models, a new Gigafactory will supply Vauxhall in 2025. This facility, near existing automotive manufacturing in Germany, will be owned by the "Automotive Cells Company" (ACC), which is a partnership between Total/Saft, Stellantis and Vauxhall-Opel, with Mercedes-Benz joining this joint venture a few months ago.