London City Commuting: Why an EV makes sense
It almost seems as though London is against us mere motorists. The UK capital isn't the most welcoming place for cars, with the lack of parking, Congestion Charge, congestion itself and the Ultra-Low Emission Zone (ULEZ). With some great transport links to take advantage of, having a car in London isn't always necessary or practical. And those pesky charges mean it's often not very cost-effective either. Unless that is, you drive an electric vehicle (EV).
Why are EVs best for London?
The planet has finally awoken to the global climate crisis we're facing. Thankfully, the UK Government has taken the crucial step of banning the sale of all new petrol and diesel cars by 2035. Soon enough, you'll only be able to buy a new EV in London, or anywhere else in the country for that matter.
You can look forward to plenty of benefits from this, which are all great reasons to start driving an electric vehicle right away, that is if you haven't got one already. So, if you drive in London this is why you should be considering an EV.

Pollution
Firstly, and most importantly, EVs produce zero tailpipe emissions. Climate change is being driven by the burning of fossil fuels such as oil, gas and coal. EVs are far less reliant on these dirty fuels than petrol and diesel cars, especially when batteries are charged using renewable energy. Electric cars also contribute to better air quality in London and other city centres, making them cleaner and healthier for everyone.

Cheaper to run
Commuters usually cover a lot of miles over a year, translating into huge savings on fuel costs when you go electric. For example, it only costs a few pounds to fully charge a 50kWh Renault Zoe if you have an EV-specific energy tariff where electricity costs 7.5p per kW. With a 'real world' range of 195 miles, this gives you a cost per 100 miles of £1.88. If you cover 10,000 miles per annum, this equates to an annual fuel cost of just £188. That's a huge saving compared to cars with petrol or diesel engines.

Congestion Charge
The London Congestion Charge is another daily charge which can prove restrictive to commuters. Running from 7 am to 10 pm every day of the year except for Christmas Day, it costs even more than the ULEZ at £15 per day. From 25 October 2021, only battery-electric or hydrogen fuel cell vehicles will be eligible for the 100% cleaner vehicle discount. That means your electric vehicle can save you around £330 a month, and almost £4,000 per year. Claiming the discount is easy to do online with your V5C vehicle registration certificate, costing £10 to register with the need to renew each year.

Ultra-Low Emission Zone
The ULEZ was introduced in April 2019 and applies to all vehicles in central London. The daily charge is applicable 24/7, every single day of the year to all vehicles which don't meet the criteria. It costs £12.50 per day for cars, small vans and motorcycles, with larger vehicles paying £100. The charge applies from midnight to midnight, so an hour's trip into the zone from 11.30 pm to 12.30 am the next day costs £25. All fully electric cars and vans are exempt from the charge, which commuting into the zone in an internal combustion engine (ICE) car could cost you around £275 per month (that's based on a 22-day working month). That's a whopping £3,250 a year you can save by going electric.

Cheaper to maintain
You're highly likely to find there are lower servicing and maintenance costs associated with electric cars. Why? Because there are fewer moving parts in an EV battery compared to a combustion engine. With less going wrong, there's also a smaller chance of your car being off the road or interfering with your daily commute by breaking down.

Cost savings
With all of these things in mind, the overall cost of running an electric car in London is one of the biggest attractions for choosing an EV. As well as saving thousands on the Congestion Charge, ULEZ costs and fuel, there are also savings to be made on road tax and company car tax. You can even claim a government grant towards installing your own charging point at home.

Great range
Most modern EVs have a range of more than 150 miles. Some city-friendly cars, like the Volkswagen ID.3, can cover around 215 'real world' miles on a single charge. This is usually more than enough for most commuters into London, although the infrastructure is there if you do need to charge up while you're in the city.

Easier to drive
If you're asking yourself the question 'do electric cars have gears?' the answer is no. EVs are single speed, which means they don't have a clutch, gears, or even a gearbox. As well as meaning there's less to go wrong with them, this makes for an easier and more relaxed driving experience through the often hectic traffic in London.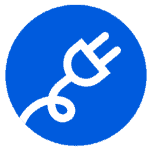 Easy to charge
More and more public chargers are constantly being installed, improving the infrastructure for when you need to top up. There are more than 500 rapid chargers across the capital, plus another 5,500 residential charge points. Whether you're heading into the city from afar or commuting to a different part of the capital, charging an EV in London has never been easier.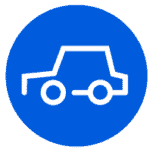 Great choice of city cars
There's never been a better choice when it comes to EVs while leasing an electric car is more affordable than ever. Lots of great new models have been released in recent years, with most of the major manufacturers entering the market with city cars or hatchbacks. This includes the excellent MG4 EV and the MINI Electric, while if you're after a luxury saloon for your commute into London, the Tesla Model Y is tough to beat.
We offer competitive lease pricing on all makes and models, browse our website and find the perfect electric car lease deal for you.
If you need some advice choosing an electric car to lease, one of our friendly advisers will be happy to help. Feel free to ask us anything else you need to know about going electric – we love chatting about EVs!
Our electric car lease special offers
£2,713.18 Initial rental (ex. VAT)
£3,255.81 Initial rental (inc. VAT)
48 Month term
5000 Annual mileage
Subject to status and conditions + arrangement fee
£301.

46
Business contract hire per month (ex. VAT)
£361.

76
Personal contract hire per month (inc. VAT)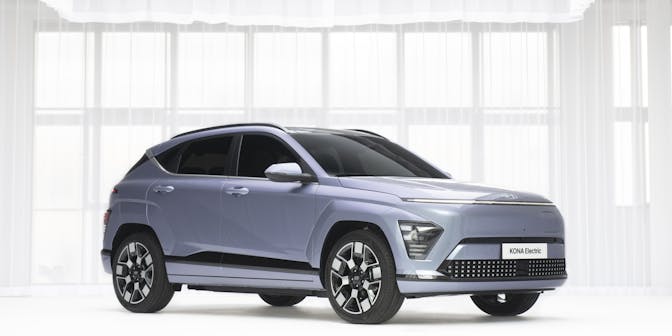 £1,951.79 Initial rental (ex. VAT)
£2,342.15 Initial rental (inc. VAT)
48 Month term
5000 Annual mileage
Subject to status and conditions + arrangement fee
£216.

87
Business contract hire per month (ex. VAT)
£260.

24
Personal contract hire per month (inc. VAT)
£2,728.44 Initial rental (ex. VAT)
£3,274.13 Initial rental (inc. VAT)
24 Month term
5000 Annual mileage
Subject to status and conditions + arrangement fee
£303.

16
Business contract hire per month (ex. VAT)
£363.

79
Personal contract hire per month (inc. VAT)