BMW iX M60 – The All-Electric SUV Beast
If you're looking for a very fast, large, all-electric SUV with a long driving range then your prayers have been answered: meet the BMW iX M60.
Let's take a look at some of the statistics: 1,100 Nm of torque (that's a huge figure) and 619 hp of power (another huge figure). The iX M60 is also capable of 0-62mph in 3.8 seconds, and BMW claims that the rate of acceleration remains constant right up to the electronically limited maximum speed of 155mph. Which is pretty amazing considering the BMW iX M60 is expected to weigh around two and a half tonnes.
This is a lot of weight for a BMW M car, but the engineers have aimed to shave off a small amount by featuring an aluminium spaceframe and a carbon cage with carbon fibre reinforced plastic (CFRP) in the roof, side and rear sections.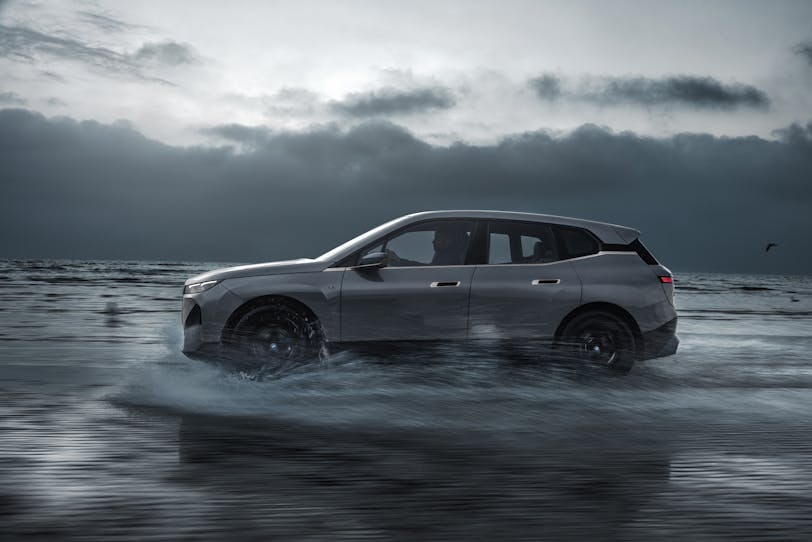 BMW claims that the iX M60 will combine a comfortable ride and good handling; the weight will be a challenge for the handling, but at least the battery sits in the floor, helping with a low centre of gravity.
The iX M60 features electric all-wheel drive and actuator-based wheel slip limitation, all of which promises precise control in the grip department. There's also M tuned dual-axle air suspension with automatic level control.
Despite the weight and the performance, the BMW iX M60 is expected to offer an impressive electric driving range of up to 357 miles.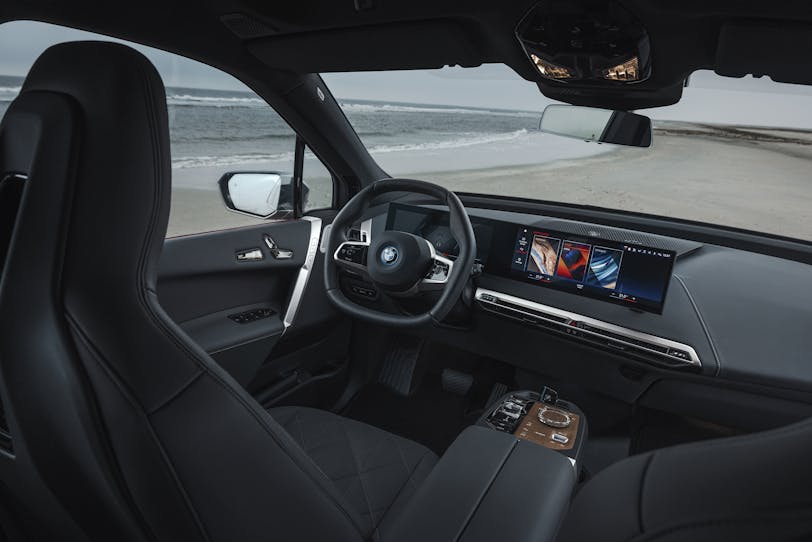 We already have the BMW iX xDrive40 and iX xDrive50 variants with Sport and M Sport trim choices. In addition to the standard equipment on the iX xDrive 50, the iX M60 has 22-inch Air Performance Alloy wheels, Soft Close Doors, Laserlights and Parking Assistant Professional including the all-new Interior camera.
The BMW iX M60 is priced from £111,905 and due for UK launch in summer 2022. If that's too long a wait and you'd like a flavour of BMW M Power in the meantime, have a look at leasing the impressive BMW iX3-E M Sport today.
See our BMW iX lease deals
£4,084.47 Initial rental (ex. VAT)
£4,901.37 Initial rental (inc. VAT)
48 Month term
5000 Annual mileage
Subject to status and conditions + arrangement fee
From
£453.

83
per month (ex. VAT)
From
£544.

60
per month (inc. VAT)