Citroen announces 'affordable' e-C3 electric car
French carmaker Citroen has revealed its latest EV, the e-C3 and promising to make it one of the most affordable EVs we've yet seen.
The new all-electric Citroen e-C3 will be available from under £23,000, making it one of the most affordable electric cars on the market; Citroen says that this is comparable to an average petrol-engined B-hatch vehicle.
 The e-C3 can be sold at this price due to its 'global Smart Car platform'. Although already is use in India and South America, the new Citroen e-C3 is the first vehicle from Stellantis to feature the new Smart Car platform with an LFP (Lithium Ferro Phosphate) battery.
The e-C3 has a 44kWh battery delivering a WLTP range of 199 miles, an 83kW/113hp electric motor, and 100kW DC rapid charging – which provides a 20% to 80% charge in 26 minutes. Standard AC charging from 20% to 80% takes around 4 hours 10 minutes using 7kW power, or 2 hours 50 minutes if 11kW is available (an 11kW on-board charger is an option). The e-C3 has a 0-62 mph acceleration time of around 11 seconds and a top speed of 84 mph.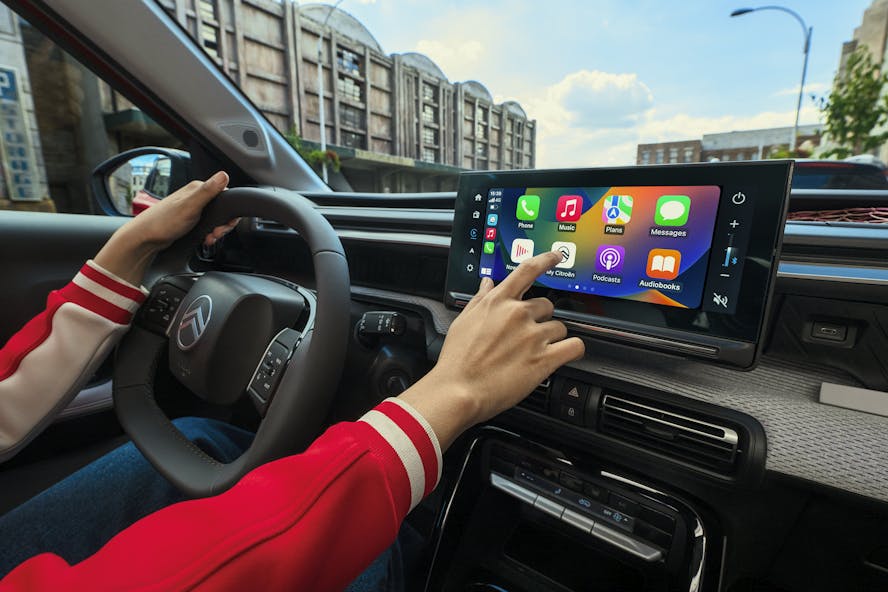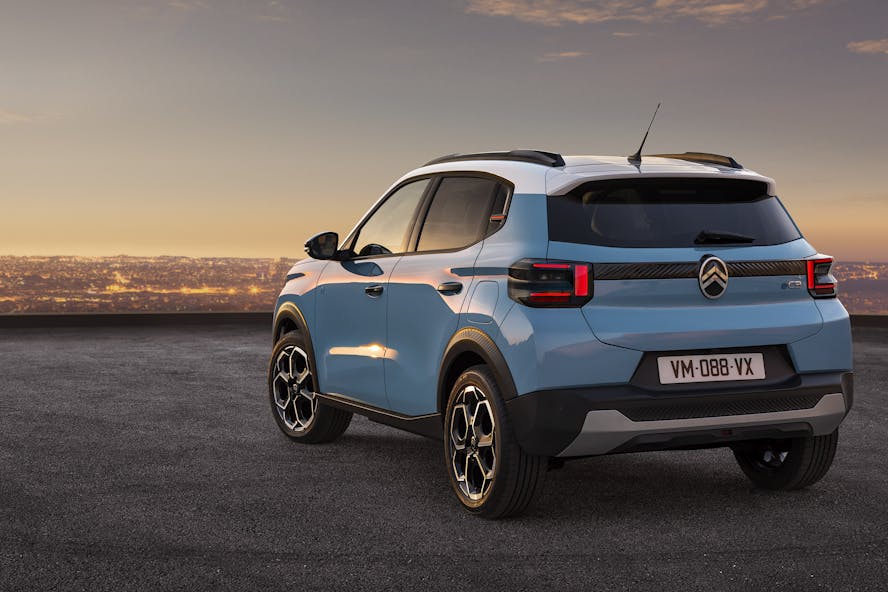 Citroen says that an e-C3 with a 124-mile range will be on sale in 2025 with prices starting at 19,990 Euros, although this model isn't yet confirmed for the UK.
The B-segment e-C3 will have three trim levels: 'YOU!', 'PLUS', and 'MAX'. All models feature Advanced Comfort Seats and Advanced Comfort Suspension, with 'progressive hydraulic bump stops', which are designed to smooth out the impacts from uneven road surfaces.
The e-C3 has grown slightly in size compared to the previous C3, including in height (it's 100mm taller), along with increased ground clearance. The e-C3 has a 310-litre boot. The cabin features the 'C-Zen Lounge'; there's no traditional instrument cluster, but instead there's a Head-Up Display, viewed above the adjustable, compact steering wheel.
Although 'PLUS' and 'MAX' trim levels feature a 10.25-inch colour infotainment screen, this is optional on the entry-level 'YOU!' version. 'My Citroen Play with Smartphone Station' with a dedicated app is offered as standard equipment for owners of the 'YOU!' model to access music, radio, make calls, and navigation via their own mobile device, which can be 'docked' in a built-in smartphone holder.
 There are also two other levels of infotainment system available. My Citroen Play Plus with 10-inch touchscreen is standard on 'PLUS' and optional on 'YOU!' models. It features a central 10.25-inch screen with access to a built-in AM/FM/DAB radio tuner, and offers smartphone mirroring, compatible with Apple CarPlay and Android Auto, for access to navigation, apps, and media services.
My Citroen Drive with 10-inch touchscreen is standard on 'MAX' and optional on 'PLUS' versions. The colour screen provides access to navigation, phone, radio, apps, and media functions. Wireless capability allows smartphone mirroring, compatible with Apple CarPlay and Android Auto.
There are two Connected Services subscriptions. 'Connect One' is free and features access to 'e-Call' and 'Citroen Assistance' services, and to a digital owner's handbook. 'Connect Plus' – which is free for a year then subject to a monthly fee – adds real-time traffic information to ensure drivers can choose the optimal route for each journey.
Keep checking our website for Citroen e-C3 lease prices, expected in early 2024.
Our electric car lease special offers
£2,713.18 Initial rental (ex. VAT)
£3,255.81 Initial rental (inc. VAT)
48 Month term
5000 Annual mileage
Subject to status and conditions + arrangement fee
£301.

46
Business contract hire per month (ex. VAT)
£361.

76
Personal contract hire per month (inc. VAT)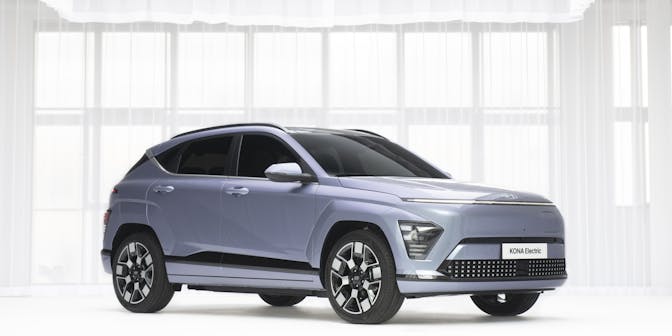 £1,951.79 Initial rental (ex. VAT)
£2,342.15 Initial rental (inc. VAT)
48 Month term
5000 Annual mileage
Subject to status and conditions + arrangement fee
£216.

87
Business contract hire per month (ex. VAT)
£260.

24
Personal contract hire per month (inc. VAT)
£2,728.44 Initial rental (ex. VAT)
£3,274.13 Initial rental (inc. VAT)
24 Month term
5000 Annual mileage
Subject to status and conditions + arrangement fee
£303.

16
Business contract hire per month (ex. VAT)
£363.

79
Personal contract hire per month (inc. VAT)