Fisker Ocean – the world's most sustainable SUV?
From Fisker's ethically sourced materials to it's all-electric powertrain, we find out if the Fisker Ocean really is the most environmentally friendly SUV on Earth.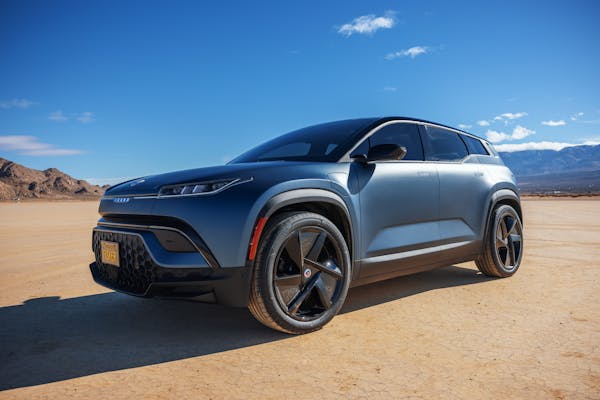 Question: What's the most sustainable SUV on the planet? Answer: The Fisker Ocean (well, according to Fisker).
Production of the all-electric Fisker Ocean in Austria doesn't start until November 2022, and it will be 2023 before buyers can take delivery. Fisker Ocean prices are due to start from £34,990 in the UK.
The Fisker Ocean's headlines include a 390-mile electric driving range, dual motor all-wheel-drive, and a solar roof. The SolarSky roof can provide around 1,500 miles of driving range per year – or over 2,000 miles under 'ideal conditions'.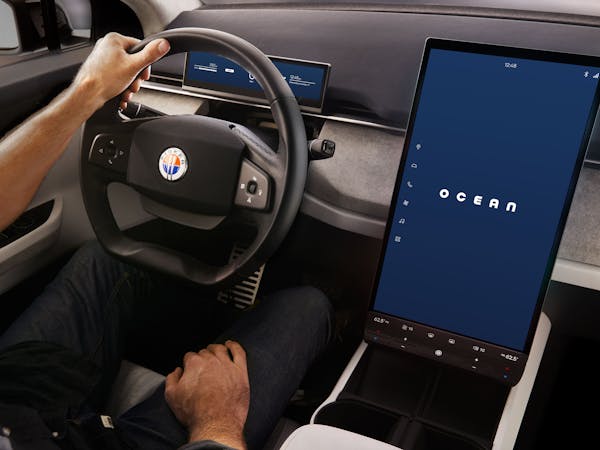 The interior features upholstery, carpets and interior details made from recycled plastic bottles, repurposed rubber waste, worn-out t-shirts and abandoned fishing nets from the ocean. 
The cabin has an optional 17.1-inch central screen that can rotate from being portrait format to a landscape 16:9 widescreen format – Hollywood Mode – so you can watch films, together with 360° sound.
There's also 'California Mode' which opens all windows (including two 'Doggie Windows') and the roof simultaneously to transform the SUV into a convertible.
And the Fisker Ocean can power your home – potentially for up to seven days – thanks to its PowerHouse bidirectional onboard charger, which uses the battery as an emergency power source. It can also power another EV.
The Ocean's Smart Traction system aims to distribute the right amount of torque to the correct wheels for optimal traction while cornering. This improves stability and traction on wet and icy roads as well as minimising energy loss and boosting efficiency.
The EV is also available with 'Park My Car', an option that allows the car to park itself.
The Fisker Ocean, in top of the range Extreme trim, will be on display at the 2022 Mondial de l'Auto in Paris, 17-23 October 2022. France is one of the nine launch markets for the Fisker Ocean.
In the UK, Extreme trim and the launch-edition Fisker Ocean One will both be priced at £59,900; Ultra trim will cost £48,900; and Sport trim will be £34,990.
Our latest electric car lease offers...
£2,713.18 Initial rental (ex. VAT)
£3,255.81 Initial rental (inc. VAT)
48 Month term
5000 Annual mileage
Subject to status and conditions + arrangement fee
£301.

46
Business contract hire per month (ex. VAT)
£361.

76
Personal contract hire per month (inc. VAT)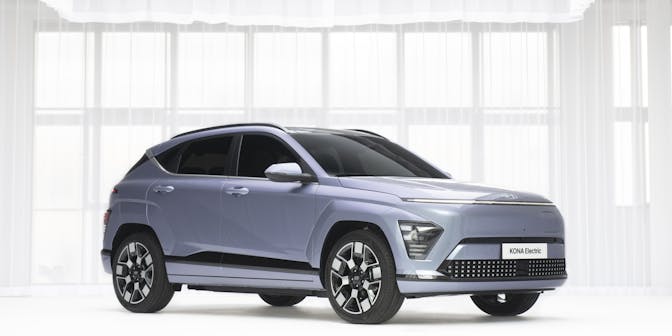 £1,951.79 Initial rental (ex. VAT)
£2,342.15 Initial rental (inc. VAT)
48 Month term
5000 Annual mileage
Subject to status and conditions + arrangement fee
£216.

87
Business contract hire per month (ex. VAT)
£260.

24
Personal contract hire per month (inc. VAT)
£2,728.44 Initial rental (ex. VAT)
£3,274.13 Initial rental (inc. VAT)
24 Month term
5000 Annual mileage
Subject to status and conditions + arrangement fee
£303.

16
Business contract hire per month (ex. VAT)
£363.

79
Personal contract hire per month (inc. VAT)