New car market expands despite fall in electric vehicle adoption in September 2023
September saw another consecutive month of growth for new cars registered, but despite the uptake in demand for zero-emission vehicles, the call for private motorist support continuously grows as consumer adoption of battery-electric vehicles falls.
Registrations of new battery electric vehicles were 16.6% of the total new car market in September 2023 - a month when the new registration plate change happened.
This was the 41st consecutive month of growth for EVs – with 45,323 drivers making the switch, an 18.9% uplift. Fleet purchases of EVs grew by 50.6%.
The recently published Zero Emission Vehicle Mandate requires ZEVs to comprise half of each manufacturer's new registrations within five years, and 80% by 2030.
Achieving this will depend on private buyers making the transition, along with business and fleet customers. However, unlike in the other major markets working towards a 2035 end-of-sale date, UK private motorists have no purchase incentive to encourage them to invest in electric mobility.
Therefore the Society of Motor Manufacturers and Traders (SMMT) is calling for private new car buyers to be provided with purchase incentives and other mechanisms to stimulate demand.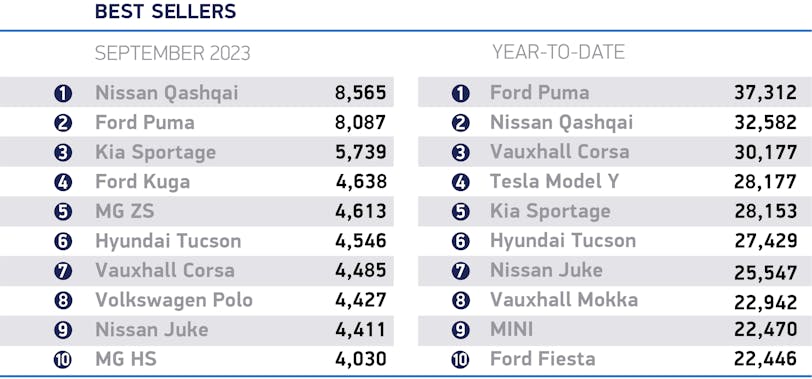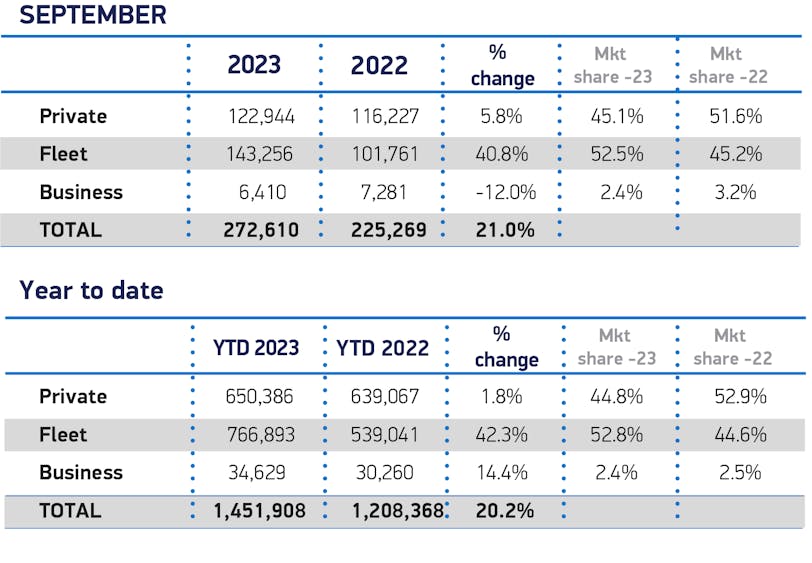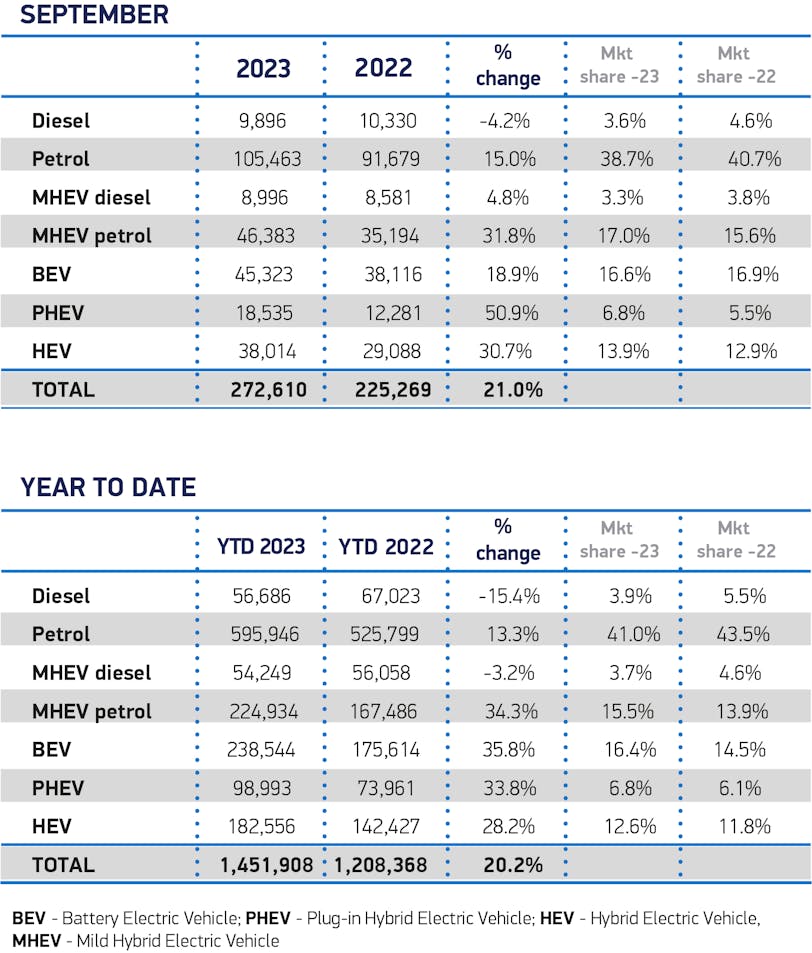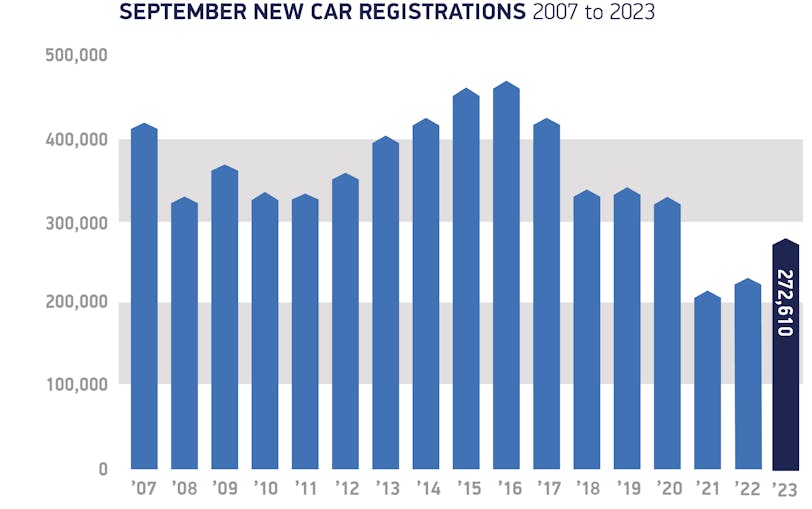 Mike Hawes, SMMT Chief Executive, said, "A bumper September means the new car market remains strong despite economic challenges. However, with tougher EV targets for manufacturers coming into force next year, we need to accelerate the transition, encouraging all motorists to make the switch. This means adding carrots to the stick – creating private purchase incentives aligned with business benefits, equalising on-street charging VAT with off-street domestic rates and mandating charge point rollout in line with how electric vehicle sales are now to be dictated. The forthcoming Autumn Statement is the perfect opportunity to create the conditions that will deliver the zero-emission mobility essential to our shared net-zero ambition."
Overall, the UK's new car market grew 21.0% in September with 272,610 registrations in the month. Growth continued to be driven by large fleets, which rose 40.8% to 143,256 units to reach a market share of 52.5%. This represents a market rebalancing after constrained supply in 2022 restricted deliveries to business and fleet customers.
Our electric car lease special offers
£2,713.18 Initial rental (ex. VAT)
£3,255.81 Initial rental (inc. VAT)
48 Month term
5000 Annual mileage
Subject to status and conditions + arrangement fee
£301.

46
Business contract hire per month (ex. VAT)
£361.

76
Personal contract hire per month (inc. VAT)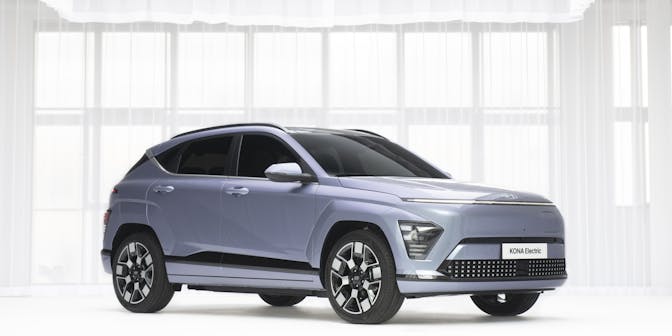 £1,951.79 Initial rental (ex. VAT)
£2,342.15 Initial rental (inc. VAT)
48 Month term
5000 Annual mileage
Subject to status and conditions + arrangement fee
£216.

87
Business contract hire per month (ex. VAT)
£260.

24
Personal contract hire per month (inc. VAT)
£2,728.44 Initial rental (ex. VAT)
£3,274.13 Initial rental (inc. VAT)
24 Month term
5000 Annual mileage
Subject to status and conditions + arrangement fee
£303.

16
Business contract hire per month (ex. VAT)
£363.

79
Personal contract hire per month (inc. VAT)