Renault adds all electric Scenic to line-up
The all-new Renault Scenic E-Tech 100% electric has been revealed, in advance of being launched in early 2024.
The 'High range' model is due to offer an electric range of up to 379 miles (WLTP) from an 87kWh battery, along with a power output of 220hp from its electric motor.
A second 'Standard range' powertrain option using a 170hp motor will also be available, with a smaller 60kWh battery promising a range of around 260 miles.
The battery uses LG's NMC (nickel, manganese, cobalt) technology, resulting in the Renault Scenic E-Tech electric's battery being 6% more energy dense than the Megane E-Tech electric. A heat pump is also standard, helping to recover heat and energy that would otherwise be wasted and reusing it for cabin heating in cold weather.
The High range model can rapid charge at up to 150 kW, and the Standard range version can rapid charge at up to 130 kW; pre-conditioning of the battery happens automatically as the car nears a scheduled charging stop, aiming to ensure that it's at the optimal temperature on arrival in order to reduce charging times.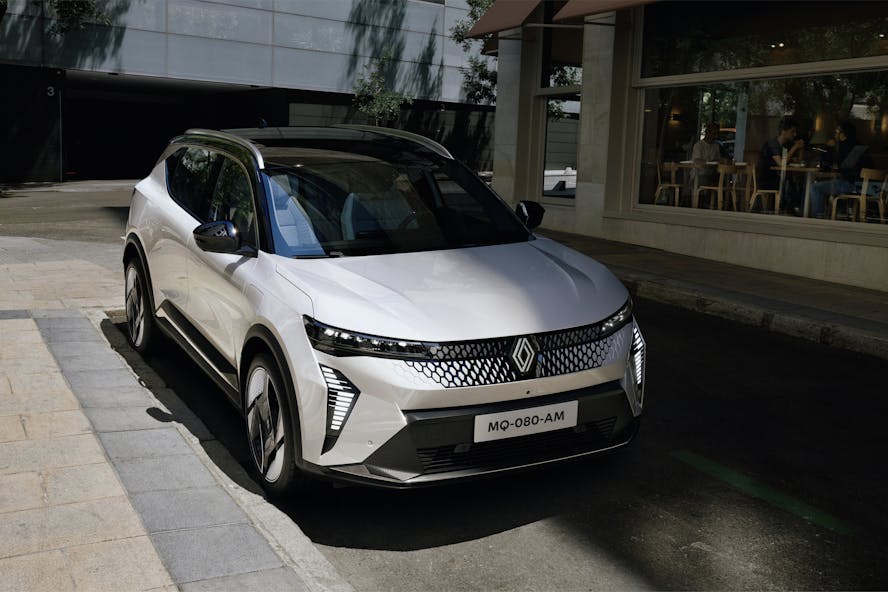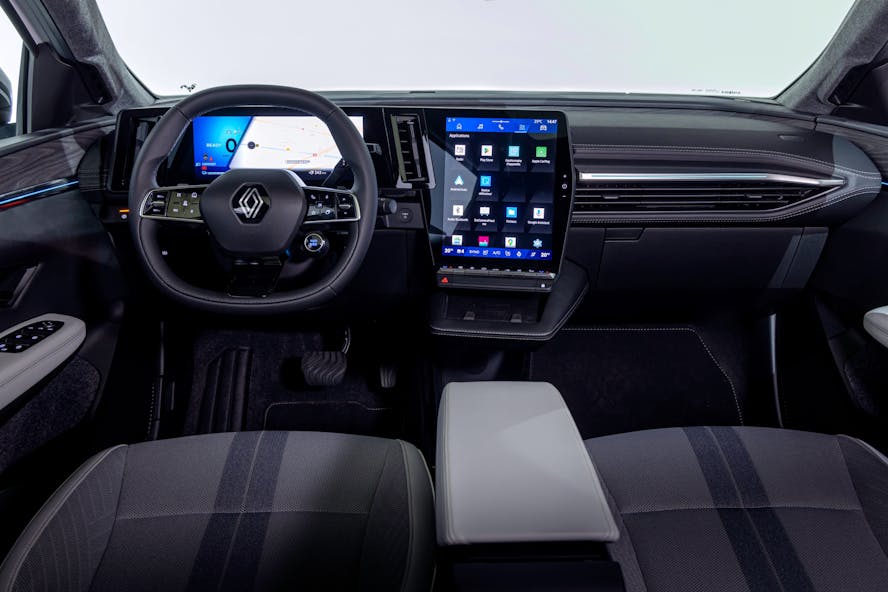 Four levels of regenerative braking are available to recover kinetic energy and return it to the battery, selected using two paddles mounted behind the steering wheel.
The Scenic has always aimed to be practical, and so it's good to see that the new electric model offers a large 545-litre boot – or 1,670 litres with the rear seats folded.
Following BMW creating its IconicSounds with German music composer Hans Zimmer, the Scenic E-Tech electric has a welcome sound sequence and a vehicle sound for pedestrians created in collaboration with French composer Jean-Michel Jarre.
The Scenic E-Tech will launch in early 2024 and will be available in Techno, Esprit Alpine and Iconic trims. All trims feature a Solarbay panoramic glass roof, with opacity that can be changed - either fully or partially in segments. The driver and passengers can choose any of four roof settings: full light, full opaque, light at the front but opaque at the back, and light at the back but opaque at the front. Its operation can be controlled using a button or by voice control using Google Assistant.
The roof automatically becomes opaque when the car is left, to prevent the sun heating the car's interior. The glass roof saves space, offering 30mm of extra headroom compared to a conventional mechanical blind, and it's 6-8kg lighter. Around 50% of the glass is made from waste glass.
The Scenic E-Tech electric offers up to 38.7 litres of storage space in the cabin, including 3.4 litres in a compartment under the armrest which also slides forwards and backwards by 70mm. Rear seat passengers have their own armrest with two swivelling arms, 3.6 litres of storage for smartphones and tablets, fold-out stands to watch screens, two cupholders and two USB-C ports.
Four MULTI-SENSE modes – Comfort, Sport, Eco and Perso – vary the pedal response, powertrain calibration and steering-wheel resistance, as well as combining the indoor lights (from a choice of 48 colours), driver seat's comfort, indoor temperature and screen colour in varying ways.
The OpenR Link multimedia system with Google built-in features more than 50 apps available from Google Play, including journey planning with charging stops.
Up to 24% of the Scenic E-Tech electric's materials are recycled and 90% of its mass – including the battery – is recyclable. The Scenic E-Tech electric uses an excited synchronous motor which is more efficient than a permanent magnet motor and uses no rare earth materials.
The Renault Scenic first appeared as an MPV in 1996; its name was short for 'Safety Concept Embodied in a New Innovative Car'.
Our electric car lease special offers
£2,713.18 Initial rental (ex. VAT)
£3,255.81 Initial rental (inc. VAT)
48 Month term
5000 Annual mileage
Subject to status and conditions + arrangement fee
£301.

46
Business contract hire per month (ex. VAT)
£361.

76
Personal contract hire per month (inc. VAT)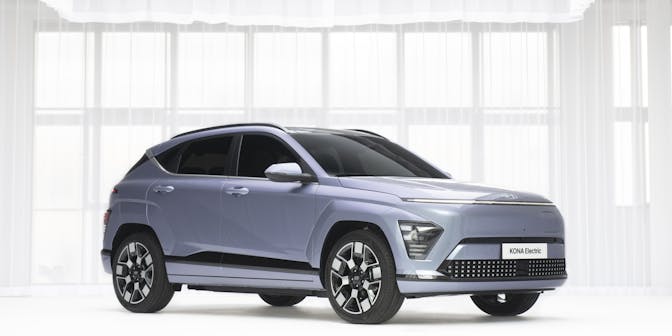 £1,951.79 Initial rental (ex. VAT)
£2,342.15 Initial rental (inc. VAT)
48 Month term
5000 Annual mileage
Subject to status and conditions + arrangement fee
£216.

87
Business contract hire per month (ex. VAT)
£260.

24
Personal contract hire per month (inc. VAT)
£2,728.44 Initial rental (ex. VAT)
£3,274.13 Initial rental (inc. VAT)
24 Month term
5000 Annual mileage
Subject to status and conditions + arrangement fee
£303.

16
Business contract hire per month (ex. VAT)
£363.

79
Personal contract hire per month (inc. VAT)