The Electric Porsche 911 Convertible is here!
The first of its kind, the redesigned Porsche 911 blends open-top, zero-emission driving with classic flair.
Driving enthusiasts can rejoice, there's now an electric Porsche 911 – and it's a convertible! However this electric 911 doesn't come from Porsche, but instead from Everrati.
Also, it's not a brand new 911, but a Porsche 911 (964) 'Wide Body' Cabriolet (originally sold between 1989 and 1994). The performance figures sound encouraging: 440 bhp or 500 bhp, with the latter being able to accelerate from 0-60 mph in under four seconds, with a total driving range of 200 miles from its 62 kWh battery. This is more than double the power output of the original Porsche 911 (964) Cabriolet.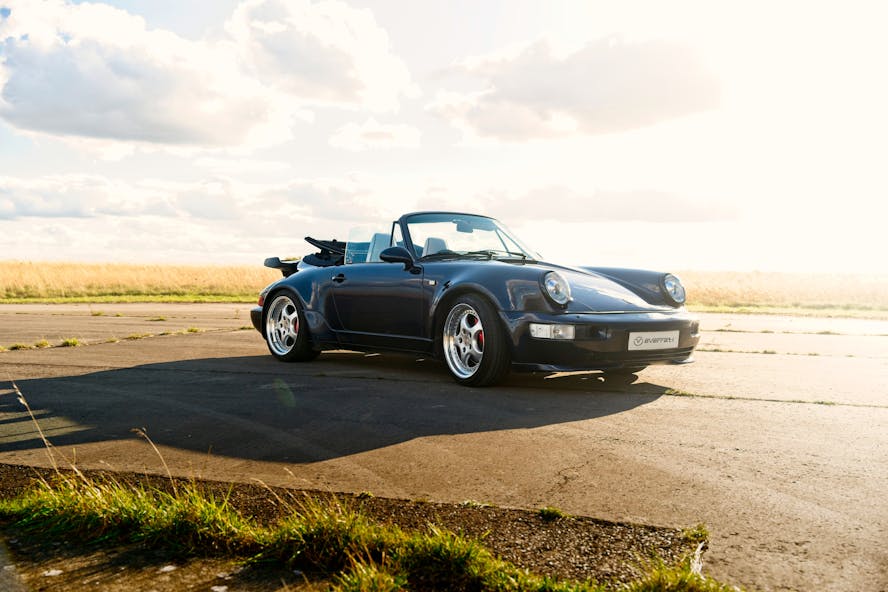 The 964 Wide Body Cabriolet has been developed in the UK at Everrati's global headquarters in Oxfordshire, and the car can be manufactured in the UK, or in California by Everrati's partner, Aria.
So does the electric Porsche 964 Wide Body Cabriolet drive like the original? Well, Everrati says that it has aimed to preserve the original feel and character by optimisation of the weight distribution and chassis response. There's also an optional fully adjustable TracTive suspension system, allowing different driving modes.
The 964 Wide Body Cabriolet is restored and electrified using a donor chassis and body, and all modifications can be reversed, allowing owners to revert the car back to its original specification if desired.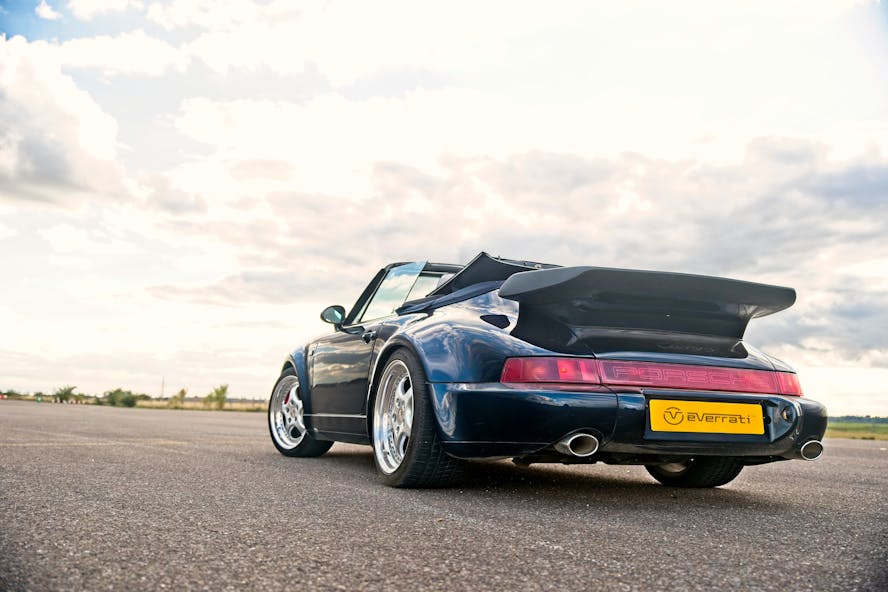 Everrati has developed a 3-platform 'Everrati Powertrain' solution to replace internal combustion engines and gearboxes for front-engine/rear-drive, rear/mid-engine/rear-drive, and four-wheel drive applications, allowing almost any iconic car to be electrified and to provide performance, even better than the original, at a lower cost to run and maintain.
Everrati's model line-up consists of electric versions of the Porsche 911 (964) Coupe, Targa, Cabriolet in Pure, Signature, and Gulf Signature Editions, Land Rover Series IIA, GT40 in partnership with Superformance including officially licensed Gulf Edition and Mercedes-Benz W113 SL 'Pagoda'. Each new Everrati model release takes up to 4,000 hours to develop.
Take a look at some of our electric car lease special offers...
£2,713.18 Initial rental (ex. VAT)
£3,255.81 Initial rental (inc. VAT)
48 Month term
5000 Annual mileage
Subject to status and conditions + arrangement fee
£301.

46
Business contract hire per month (ex. VAT)
£361.

76
Personal contract hire per month (inc. VAT)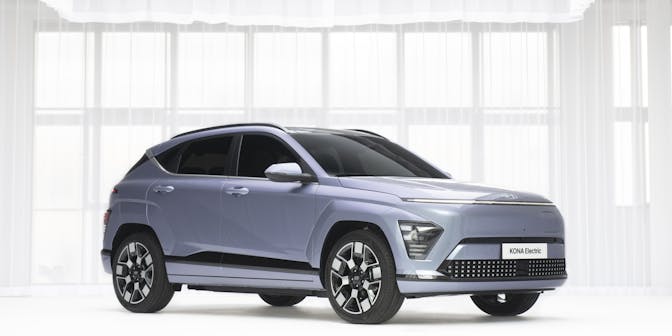 £2,067.67 Initial rental (ex. VAT)
£2,481.20 Initial rental (inc. VAT)
48 Month term
5000 Annual mileage
Subject to status and conditions + arrangement fee
£229.

74
Business contract hire per month (ex. VAT)
£275.

69
Personal contract hire per month (inc. VAT)
£2,728.44 Initial rental (ex. VAT)
£3,274.13 Initial rental (inc. VAT)
24 Month term
5000 Annual mileage
Subject to status and conditions + arrangement fee
£303.

16
Business contract hire per month (ex. VAT)
£363.

79
Personal contract hire per month (inc. VAT)