ULEZ: More support in place as London scrappage scheme expands
It's been described by Sadiq Khan as a ''difficult but necessary decision'', sparking new levels of controversy and concerns. The Mayor is pushing forward with the plans to expand the city's ULEZ regardless - but how can the new scrapping scheme help to support Londoners in making the vital switch to electric?
The Mayor of London has recently announced that he remains committed to going ahead with the London-wide ULEZ plans. The aim is to 'bring clean air to 5 million more people' and tackle the city's ever-worsening climate emergency.
This means that from 29th August, all London boroughs will be charged £12.50 per day for driving a heavier-polluting car in a ULEZ zone. It's worth noting that 90% of cars being driven in London on a typical day are already ULEZ compliant - so they won't be affected.
Of course, with the cost-of-living crisis continuing to unravel, this hefty fee has raised alarm bells for Londoners already on extremely tightened budgets.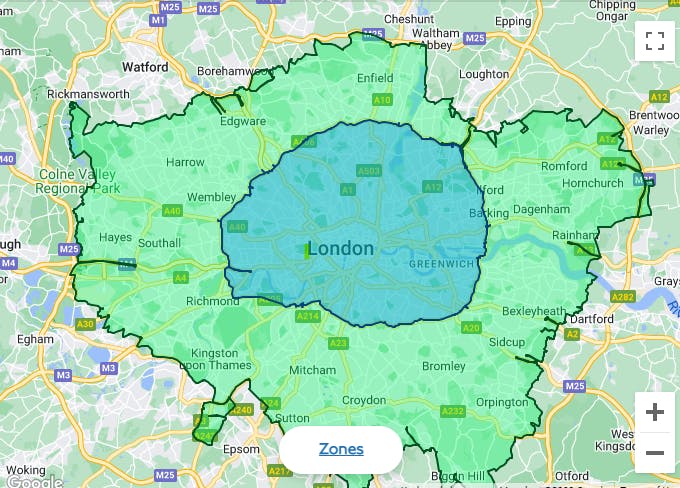 To supplement the move, the Mayor has announced that the scrappage scheme (and its budget) has also been massively expanded. This enables successful applicants to receive a grant payment for scrapping their older vehicles that don't meet the emissions standards.
However, up to now, the scheme's narrow availability pool has been ignored. As it was initially created to support those who receive Child Benefits, low-income or disability benefits, eligible small and micro businesses, sole traders, and charities, many Londoners have missed out on the financial benefits.
Sadiq Khan and TFL has said that he has listened to these concerns and that the scrapping scheme is now available to every Londoner with a non-ULEZ-compliant car or motorcycle. The payment will cover up to £2,000.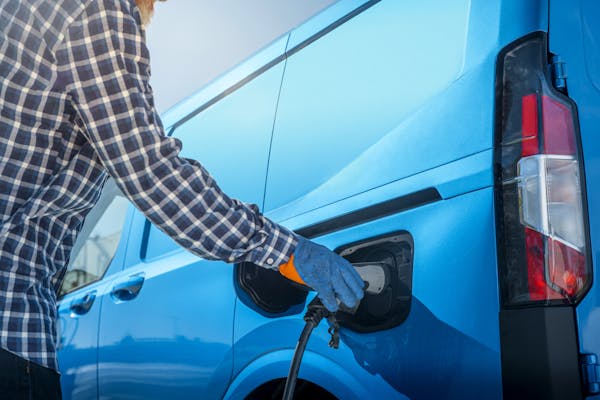 Meanwhile, along with bumping retrofit payments from £5,000 to £6,000, small businesses and sole traders will be able to scrap three vans or minibuses for up to £21,000.
Charities can also expect a higher payment from £7,000 to £9,000 on minibuses (or £27,000 for scrapping three) - and the wheelchair users of London's grants will double from £5,000 to £10,000.
Search our latest electric van business lease offers
There's great news for those wanting to switch to EVs, too. The new grants mean those who replace a non-compliant van with an electric will go up from £7,500 to £9,500. What's more, electric minibus grants will leap from £9,500 to £11,500.
As those with low income or disabilities have had plenty of time to apply for the grant, applications will be available to Londoners on a first come first serve basis. This will be the first scrapping funding specifically targeted for London - despite several other UK cities having already benefited from it. 
These vital changes take an additional £50m from the City Hall's reserves - which weighs up to a very healthy scrapping fund of £160m. 
The goal of the ULEZ zone is to remove higher-carbon vehicles off the London roads, all while addressing the alarmingly high levels of pollution in the air. This aligns with the government's plans to permanently ban the production of all new petrol and diesel cars in the UK - which we'll see being implemented as soon as 2030. 
'Saving lives and protecting children's lungs' are the key motivators behind the Mayor's 'difficult but necessary' move. With the poor air quality accounting for over 4,000 deaths every year, polluting vehicles are the biggest contributors. It's for this reason that Sadiq Khan has made it clear that this is a decision he won't be stepping back on.
Our electric car lease special offers
£2,713.18 Initial rental (ex. VAT)
£3,255.81 Initial rental (inc. VAT)
48 Month term
5000 Annual mileage
Subject to status and conditions + arrangement fee
£301.

46
Business contract hire per month (ex. VAT)
£361.

76
Personal contract hire per month (inc. VAT)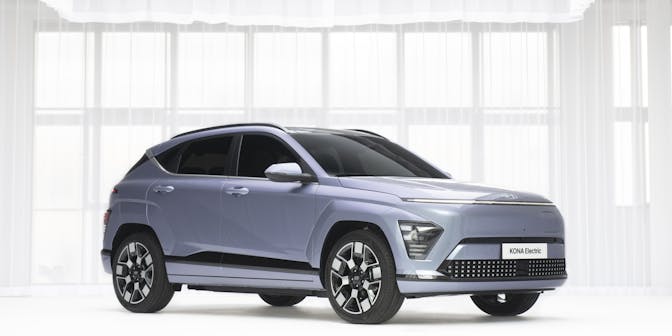 £1,951.79 Initial rental (ex. VAT)
£2,342.15 Initial rental (inc. VAT)
48 Month term
5000 Annual mileage
Subject to status and conditions + arrangement fee
£216.

87
Business contract hire per month (ex. VAT)
£260.

24
Personal contract hire per month (inc. VAT)
£2,728.44 Initial rental (ex. VAT)
£3,274.13 Initial rental (inc. VAT)
24 Month term
5000 Annual mileage
Subject to status and conditions + arrangement fee
£303.

16
Business contract hire per month (ex. VAT)
£363.

79
Personal contract hire per month (inc. VAT)