PowerCo SE of the Volkswagen Group announces plans to construct a new cell factory in Canada
The Volkswagen Group is advancing its visionary electric vehicle (EV) strategy in Canada. Its battery firm PowerCo SE plans to build its largest gigafactory, with an output capacity of up to 90 GWh annually.
Volkswagen has announced that it is to build a colossal battery gigafactory in Canada as part of a massive investment in electric vehicles in North America.
The Volkswagen Group's battery company PowerCo SE aims to build its largest gigafactory in Ontario, Canada with an annual production capacity of up to 90 GWh and an investment of up to 4.8 billion euros until 2030. The Gigafactory St. Thomas will potentially create up to 3,000 highly skilled jobs and tens of thousands more indirect jobs. Groundbreaking is planned for 2024 and production is projected to begin in 2027.
This will be the Volkswagen Group's first overseas gigafactory for cell manufacturing and will provide cutting-edge unified cells - a new cell technology designed for volume production - for the Group brands' BEVs in the North American region.
The cell factory is part of a larger plan that Volkswagen and PowerCo agreed upon with Canadian Prime Minister Justin Trudeau's government in August last year. The Memorandum of Understanding signed at the time focuses on battery value creation and raw material security to promote e-mobility in the country.
Volkswagen Group has an ambitious growth strategy in North America. This includes the introduction of the broadest portfolio of fully-electric vehicles in the United States and Canada by 2030, the expansion of Electrify America's coast-to-coast charging network in the U.S. and Canada, and the announcement of the iconic Scout brand to deliver its first all-electric vehicles in 2026.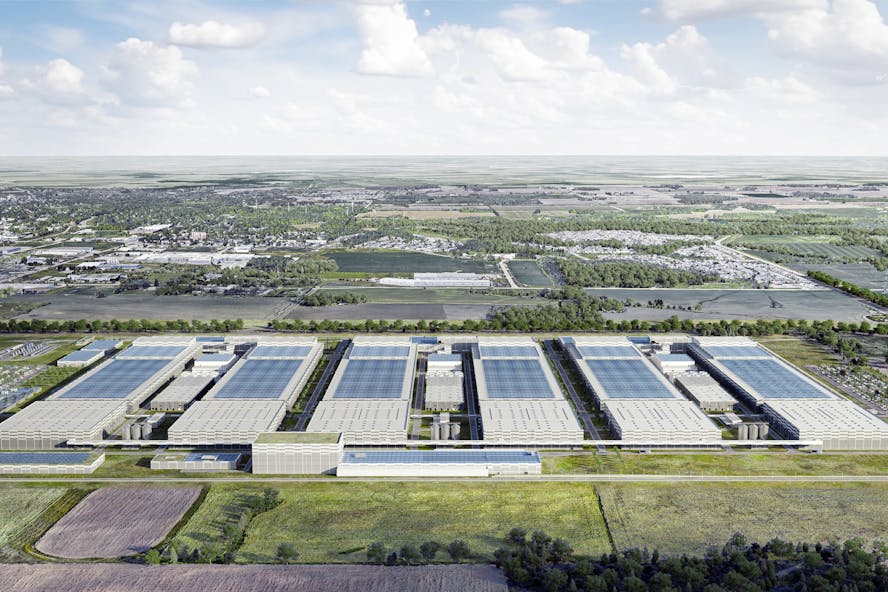 The cell factory is being built within an industrial and supplier park that is 1,500 acres in size. Its strategic location about 30 km south of London, Ontario, is at the heart of the Great Lakes Automotive Corridor and near major cities such as Toronto and Detroit. The cell factory will be supplied with 100% CO2-free energy.
Ontario is a leader in the global automotive industry and is on track to become a powerhouse in the emerging EV space, with more than 700 automotive-related companies, full access to critical minerals and its end-to-end, ethical battery supply chain. Since 2020, Ontario has attracted almost CAD$ 13 billion in electric vehicle and EV battery investments.
The Volkswagen Group has made battery technology a core element of its 10-Point Plan to accelerate its transformation. Volkswagen set up PowerCo SE in Germany, a separate battery company, bringing together the Group's global battery business across the entire value chain – from raw material supply and development to the construction and operation of gigafactories.
Since its launch in July 2022, PowerCo SE has decided on the location of three cell factories in Salzgitter, Valencia and St. Thomas in North America. By 2030, PowerCo and its partners are expected to generate annual revenue of over 20 billion euros.
Our electric car lease special offers
£2,713.18 Initial rental (ex. VAT)
£3,255.81 Initial rental (inc. VAT)
48 Month term
5000 Annual mileage
Subject to status and conditions + arrangement fee
£301.

46
Business contract hire per month (ex. VAT)
£361.

76
Personal contract hire per month (inc. VAT)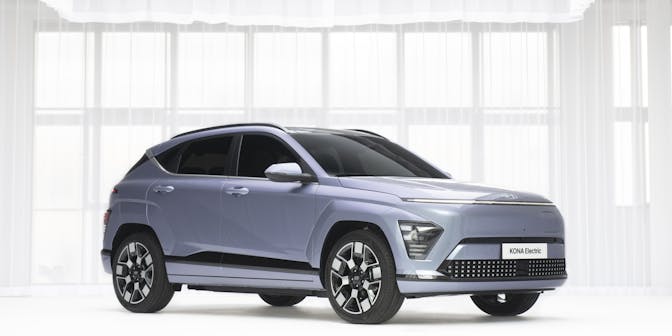 £1,951.79 Initial rental (ex. VAT)
£2,342.15 Initial rental (inc. VAT)
48 Month term
5000 Annual mileage
Subject to status and conditions + arrangement fee
£216.

87
Business contract hire per month (ex. VAT)
£260.

24
Personal contract hire per month (inc. VAT)
£2,728.44 Initial rental (ex. VAT)
£3,274.13 Initial rental (inc. VAT)
24 Month term
5000 Annual mileage
Subject to status and conditions + arrangement fee
£303.

16
Business contract hire per month (ex. VAT)
£363.

79
Personal contract hire per month (inc. VAT)