Kia Niro EV
As sensible as it's possible to get, the Kia Niro EV might not set many pulses racing but it's one of the finest family EVs we've seen yet.
Spacious and comfortable cabin

Modern interior, full of tech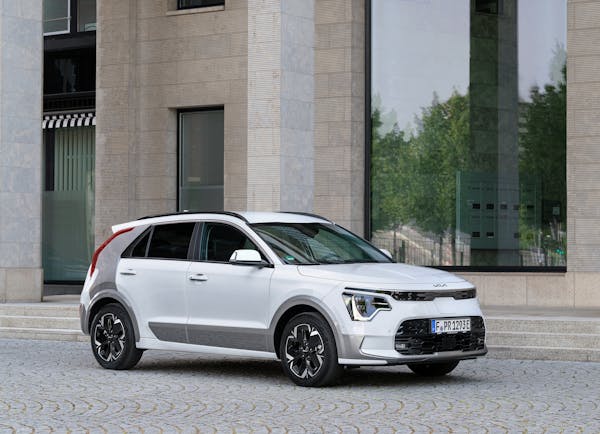 Kia Niro EV Design & Powertrain
Kia has taken the aggressive style of the new Sportage, a slightly larger SUV, and softened that a little for the Niro. Riding on the firm's new K3 platform, it's a sensibly-sized and sensibly styled family car, although the contrast side cladding at the rear pillar will attract attention. 
Sitting between the Nissan Juke and Nissan Qashqai in size, it squeezes a lot of space into a compact footprint. The cabin is impressively spacious, with even the tallest rear passengers finding little to complain about. The boot, at 482 litres, is only marginally smaller than the Qashqai's, but there's an extra 20-litre front trunk ideally suited to carrying your charging cables.
The cabin is also loaded with tech, inducing a pair of 10.25-inch screens - one for the driver's customisable instrument panel and one for the infotainment centre - as well as touch-sensitive and context-sensitive buttons. It's a good system, but it can take some getting used to.
It's fitted with a pretty substantial 150kW (204hp) electric motor, powered by a 64.8kWh battery pack, driving the front wheels only. Despite its SUV styling, the Niro EV is a car for tarmac only.
What's the Kia Niro EV like to drive?
One of the delightful things about the Kia Niro EV is that it's not pretending to be the fastest, grippiest, sportiest car ever. It revels in its ordinariness, excelling at being a fine family car and leaving all the hyperbole to its rivals. 
This means that driving it is…fine. Sporty? No. But there's plenty of grip to keep you safe and secure on the road, with enough performance to leave you feeling invigorated when pressing on. The 0-62mph dash takes 7.8 seconds, which is more than enough for most situations. But, thanks to instant power from the electric motor, it feels rather more lively than that - especially around town.
The Niro EV rides on Kia's new 'K3' platform, which is its most recent design. The ride quality is, therefore, impressive, with the Niro set to be soft and cosseting. Undulations in the road generally disappear without ever making their presence felt, although small cracks in the road surface can filter through to the cabin. 
Head to the open road and the Niro feels planted both at motorway speeds and on twistier roads. It's not sharp though, with lifeless steering making it difficult to engage with the car. But when it matters, the grip levels are high. Additionally, thanks to the low battery pack, stability is good, leaving you feeling safe and secure on the road.
The cabin is covered in a mix of fine fabrics, many recycled, and high-gloss fingerprint-attracting plastics. Every bit you touch feels top quality too, which is reassuring. Kia covers all of its cars with a seven-year warranty, offering solid peace of mind for all its customers.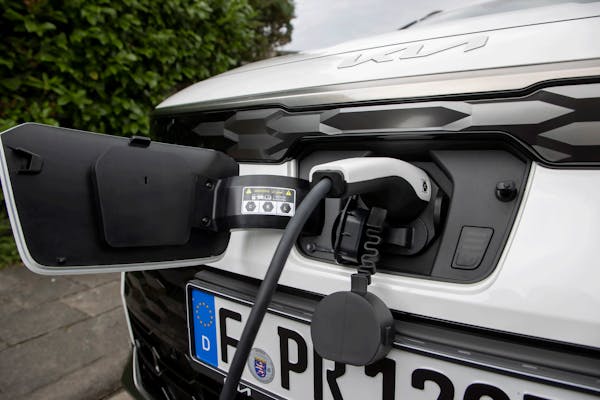 Charging the Kia Niro EV
There's a 64.8kWh battery pack under the Niro's floor, which sees the Kia achieve 287 miles of WLTP range from a single charge. Historically, Kia and Hyundai models have managed to extract a lot of performance from their batteries, so expect an average driving range of 235 miles in the real world.
Able to charge at a rate of 72kW, the Niro EV's battery can be topped up from 10% to 80% in around 43 minutes. Charge at home on a 7.2kWh wall box and it'll take nine hours to fully charge from empty.
The Niro's strength lies in its simple and reliable approach to motoring. By eschewing the trend for more of, well, everything, Kia has come up with a thoroughly sensible car that will tick more boxes for more people. It's a sensible size, practical and spacious, with good comfort and impressive refinement. It's loaded with safety gear, well-built and comes with Kia's signature seven-year warranty.
It also happens to be a fine electric car too, with strong performance, excellent efficiency and a battery pack large enough to get you from London to Newcastle. In every measurable area the Niro EV is pretty much the best in class – it just never shouts about it.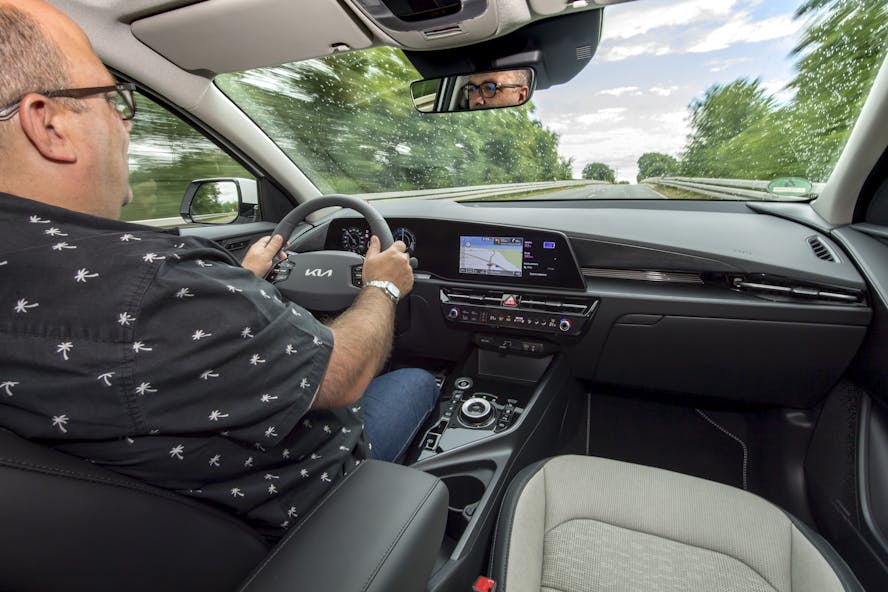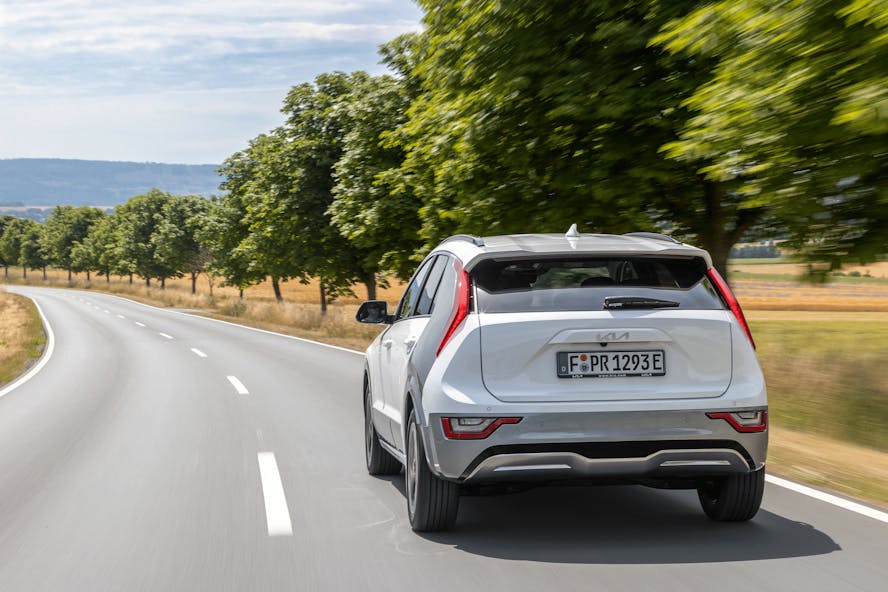 £2,843.84 Initial rental (ex. VAT)
£3,412.61 Initial rental (inc. VAT)
48 Month term
5000 Annual mileage
Offer expiry Monday, 18 December 2023
Subject to status and conditions + arrangement fee
£315.

98
Business contract hire per month (ex. VAT)
£379.

18
Personal contract hire per month (inc. VAT)
Special Offer
£2,993.22 Initial rental (ex. VAT)
£3,591.87 Initial rental (inc. VAT)
48 Month term
5000 Annual mileage
Offer expiry Monday, 18 December 2023
Subject to status and conditions + arrangement fee
£332.

58
Business contract hire per month (ex. VAT)
£399.

10
Personal contract hire per month (inc. VAT)
Most Popular
£3,196.77 Initial rental (ex. VAT)
£3,836.12 Initial rental (inc. VAT)
48 Month term
5000 Annual mileage
Offer expiry Monday, 18 December 2023
Subject to status and conditions + arrangement fee
£355.

20
Business contract hire per month (ex. VAT)
£426.

24
Personal contract hire per month (inc. VAT)
Special Offer
Choose your Niro EV car lease
£2,777.87 Initial rental (ex. VAT)
£3,333.44 Initial rental (inc. VAT)
48 Month term
5000 Annual mileage
Subject to status and conditions + arrangement fee
£308.

65
Business contract hire per month (ex. VAT)
£370.

38
Personal contract hire per month (inc. VAT)
£2,980.77 Initial rental (ex. VAT)
£3,576.92 Initial rental (inc. VAT)
48 Month term
5000 Annual mileage
Subject to status and conditions + arrangement fee
£331.

20
Business contract hire per month (ex. VAT)
£397.

44
Personal contract hire per month (inc. VAT)
£3,184.31 Initial rental (ex. VAT)
£3,821.17 Initial rental (inc. VAT)
48 Month term
5000 Annual mileage
Subject to status and conditions + arrangement fee
£353.

81
Business contract hire per month (ex. VAT)
£424.

58
Personal contract hire per month (inc. VAT)