SUV electric car lease search
If you're looking for a practical family car with a little off-road performance, then an SUV is the ideal vehicle for you. We have a range of SUV lease deals available below.
Sports utility vehicles (SUVs) have no common definition, but are often categorised by the traits they share with off-road vehicles. This can include 4-wheel drive capabilities and raised ground clearance. If you want to lease an SUV with DriveElectric, view all our lease deals below.
SUV leasing from DriveElectric
By taking out an SUV lease with us at DriveElectric, you'll begin your journey towards a greener electric motoring future. You'll find a range of SUVs for lease with us, including many of the best models in the world of electric cars. Browse our selection on this page and get in touch with us to secure your electric SUV.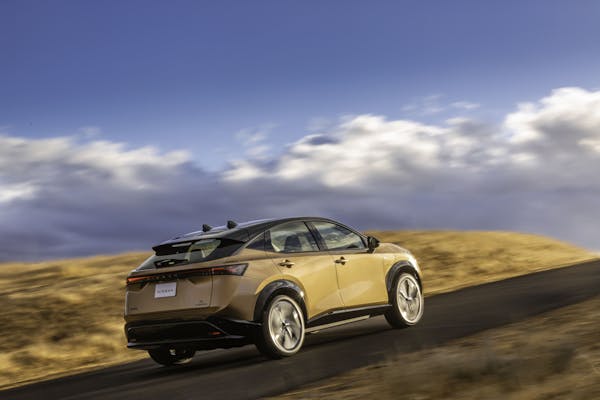 Nissan Ariya
Released in 2022, we're now seeing more of the Nissan Ariya on UK roads. It has a real world range of between 205 and 275 miles on a full charge.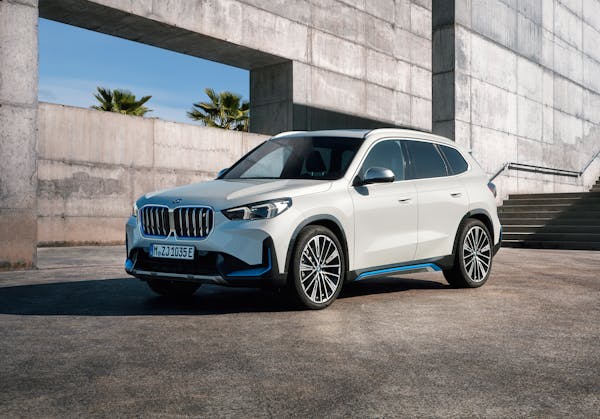 BMW iX1
This is BMW's premier compact SUV. The iX1 delivers competent off-road ability while never compromising on luxury. Expect a real world range of up to 250 miles.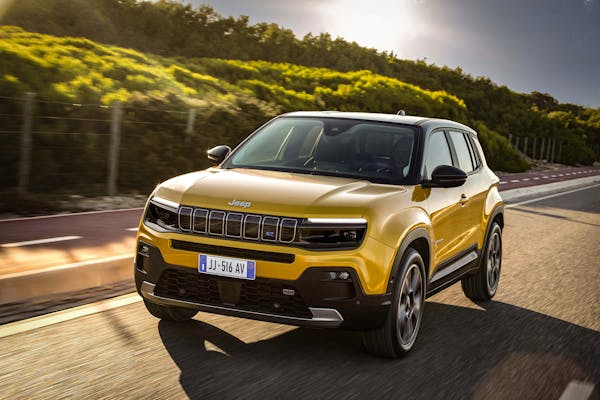 Jeep Avenger
With the first UK deliveries happening in mid-2023, we're seeing a few more of these on the roads now. The Jeep Avenger is a two-wheel drive car, but still has plenty of power and a range of around 250 miles.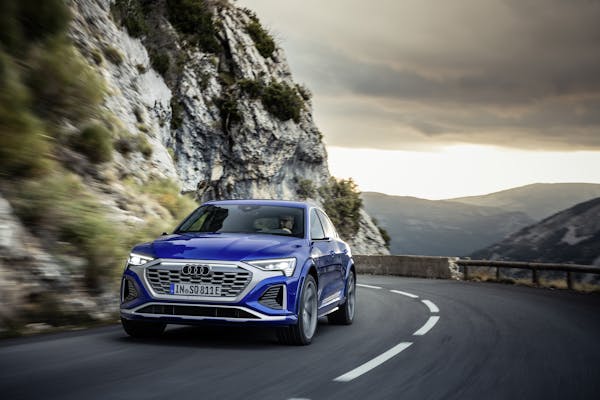 Audi Q8 e-Tron
Revived for 2023, the newest edition now has an 89 kWh unit as well as a new 106 kWh pack. It charges from 10% to 80% in half an hour.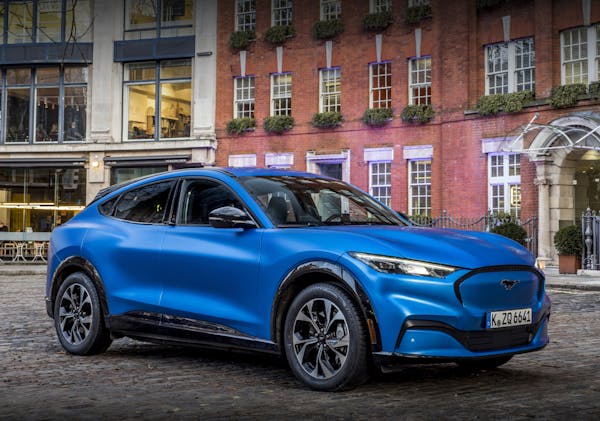 Ford Mustang Mach-E
One of most popular SUVs for lease at DriveElectric, the Mach-E packs plenty of punch. It has the classic American muscle car styling, two battery options (70kWh or 91kWh) and a real world range of around 300 miles.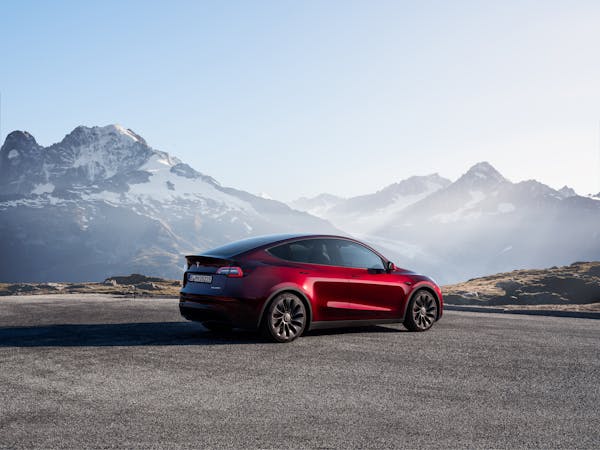 Tesla Model Y
This all-electric mid-size SUV is designed with versatility and safety in mind. The Model Y Performance can also reach 0-60 in just 3.5 seconds. Expect a real-world range of around 250 miles depending on the model chosen.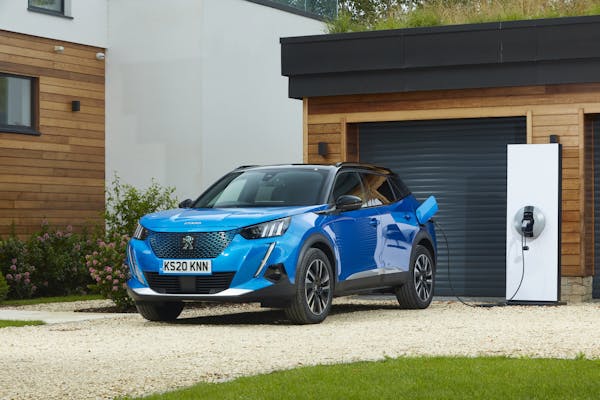 Peugeot e-2008
The e-2008 is the perfect SUV for an eco-conscious family. It has a 50kWh battery pack and a real world range of around 155 miles per charge. It also has plenty of room inside for all the family and an easy-to-access boot.
Benefits of leasing an SUV
Simple and convenient

We make everything super simple at DriveElectric. You'll see the available SUV leases on this page. Have a look through and decide on the best SUV for you. Once you get in touch with us, we can discuss the length of your lease and deposit. Then it's just a case of signing up and driving your new SUV.

Continue your leasing journey with us

Once your contract finishes, just choose another EV lease to continue your journey with us. We continually add the best EVs to our range.

Road tax and warranty included

When you lease an electric car with us, we ensure that road tax is included for the full length of your contract. You'll also get a full manufacturer warranty too.
Contact us to learn more about our SUV leases and how they can work for you. Or simply fill out our online form for an instant quote.