Cupra Born electric lease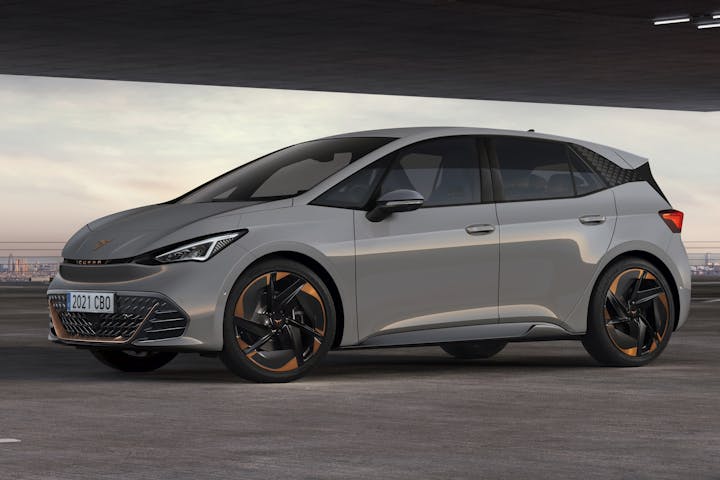 Choose your Born car lease
This is the first all electric CUPRA, the spin-off premium arm of SEAT and part of the Volkswagen Group.
If you think the Born looks like a souped up sporty version of the Volkswagen ID.3 then you would be right - they're very similar electric vehicles. Built on the same all-electric MEB platform, the Born is produced in the same factory as the ID.3, and sits on a very similar wheelbase.
CUPRA Born range & battery
For launch the Born will be available in a single battery size choice - the 58 kWh unit also found in other VW electric cars. Giving it a range of around 210 miles and total power of 150 kW. As the Born grows up, the 58 kWh unit will be joined by the 45 kWh and 77 kWh units, and as you would expect the former being a cheaper option but with shorter range and the latter being more expensive but offering a longer range between charges.
In keeping with the rest of the VW line-up it uses a CCS/Type 2 connector and can accept charges of up to 128 kW DC, which means on a rapid charger it can add about 80% charge in around half an hour.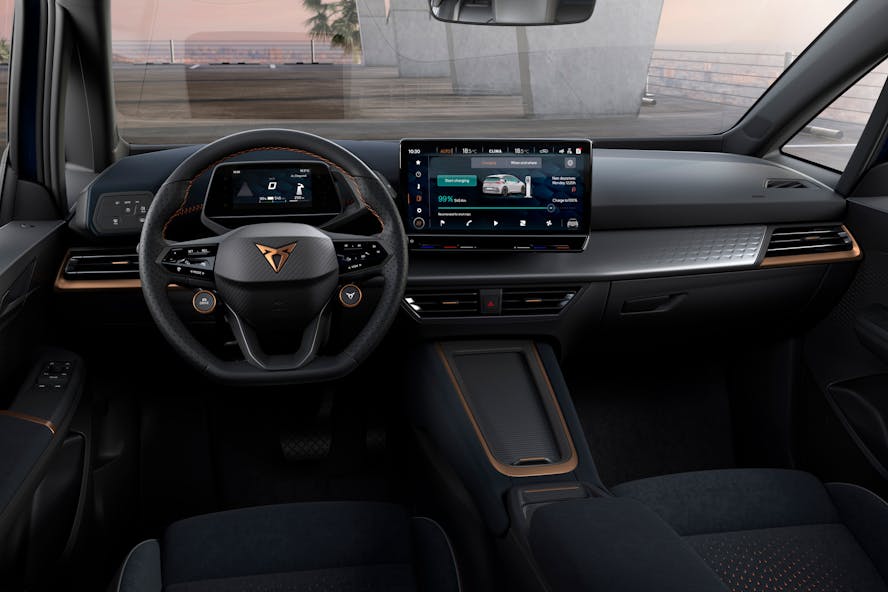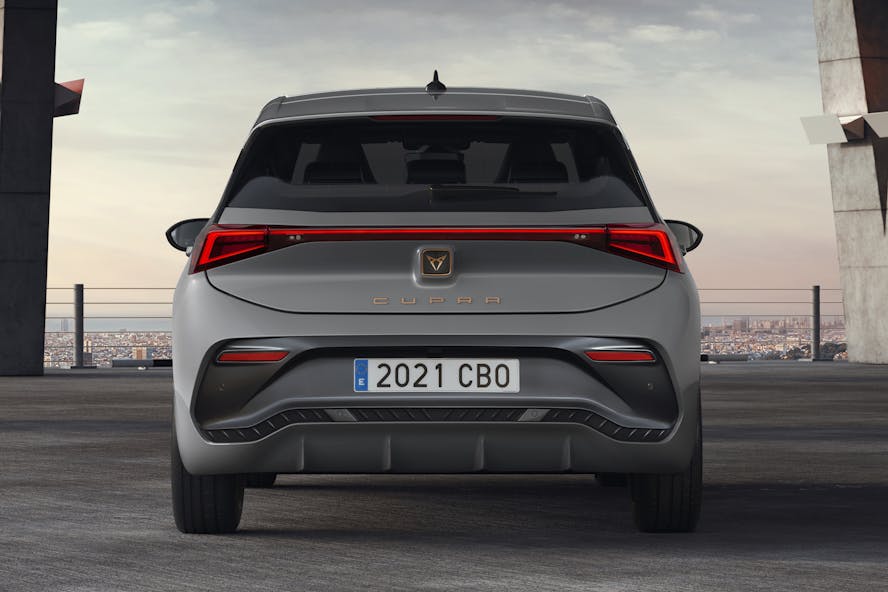 For launch the Spanish brand is offering three variants to choose from, helpfully named V1, V2 and you've guessed it V3.
The entry-level V1 doesn't feel entry level, with plenty of kit to keep you happy, including 18-inch alloys, adaptive cruise control and a rear view camera.
The V2 replaces the 18-inch alloys for 19-inch, adds heated front seats and rear tinted windows, while the top of the range V3 comes on 20-inch alloys and cranks up the comfort by providing a massage function on the front seats as well as lumbar support.