Do electric cars depreciate?
Put simply, depreciation is the difference between the value of a car when you buy and sell it. Different cars depreciate at different rates, with the biggest loss of value felt in the first year and subsequent two years. In fact, the value of a car could fall by as much as a third the instant you drive it off the forecourt. It may sound scary, but here we take a closer look at car depreciation and how you can avoid it.
How much do cars depreciate per year in the UK?
Typically, cars depreciate by between 15% and 35% in the first year. The AA states the average new car loses around 60% of its value after three years, based on a mileage of 10,000 miles per annum.
Another term closely linked to depreciation is residual value, this means the value of the vehicle after depreciation, so with the AA figure of 60% as the average rate of depreciation on a new car, the residual value is 40%.
So let's take the approximate price of a new, popular car in the UK in 2022 which is £30,000. If this vehicle holds to the AA figure of losing 60% of its value after 3 years and 30,000 miles then at the end of the third year the vehicle is now valued at £12,000. A huge £18,000 has been lost in depreciation, and £12,000 is the car's residual value.
This makes depreciation the single biggest cost of buying/running a new car. And the numbers only get bigger when you buy a more expensive car.
There are different factors which come into play, including the desirability of the model and things like condition, but such high depreciation is something that most of us want to avoid.
Thankfully, electric vehicles (EVs) can be a neat solution to the difficulties of depreciation.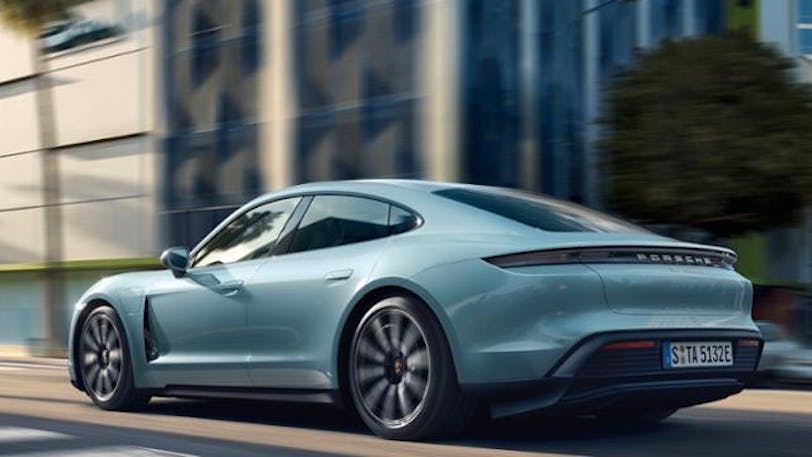 Depreciation of electric vehicles
Initially, residual values on EVs were poor.
This is because there wasn't a big market for people wanting to buy them, especially as used vehicles. Now, however, the market has exploded and with a large demand for used electric cars, they are retaining their value a lot better. Premium brands like Mercedes-Benz, BMW and Tesla boast astonishing residual values, helped by increasing ultra-low emission zones and rising congestion charges and fuel prices.
In fact, Driving Electric calculate the Mercedes-Benz EQC holds around 65% of its value after three years or 36,000 miles, while the Tesla Model S Performance Ludicrous holds 60%. Top of the pile when it comes to electric car depreciation is the Porsche Taycan, which is expected to hold on to a massive 77% of its value. So a premium Mercedes electric car or similar badged EV can be a good way of minimising the impact of depreciation.
Example electric car residual values after 3 years or 36,000 miles
Tesla Model S Performance Ludicrous
EV depreciation compared to petrol, diesel and hybrids vehicles
The depreciation of electric vehicles stacks up well compared to petrol cars, which usually depreciate the fastest. Diesels have also seen higher depreciation in recent years, in part due to the controversy surrounding the diesel emissions scandal.
Car buyers are also becoming increasingly aware of the time limit internal combustion cars now have, with the UK set to ban the sale of new petrol and diesel cars in 2035.
What's more, buyers are increasingly aware of the environmental benefits of EVs compared to petrol and diesel cars. EVs are also much better for the environment than hybrids for people who cover large distances on a daily basis, and therefore go well beyond a hybrid car's electric range.
Hybrids are showing strong resale values at present though, while they're much healthier for urban environments when running solely on renewable energy. The availability of energy tariffs which offer renewable electricity for cheap off-peak prices, meanwhile, is also helping EV depreciation. The strong residual values we're now seeing for electric cars compared to petrol and diesel models is great news for leasing, helping to bring down monthly payments.
Depreciation and leasing
When you take out a contract hire lease on a car, including an EV, the amount you pay is based on the projected rate of depreciation. In the case of electric cars, as well as enjoying lower monthly payments, Electric car leasing is also a safe way to protect yourself against new technology in the field. From key issues like battery performance and range to the increasingly wide choice between models, EVs are almost certain to be more advanced at the end of a two, three or four-year lease.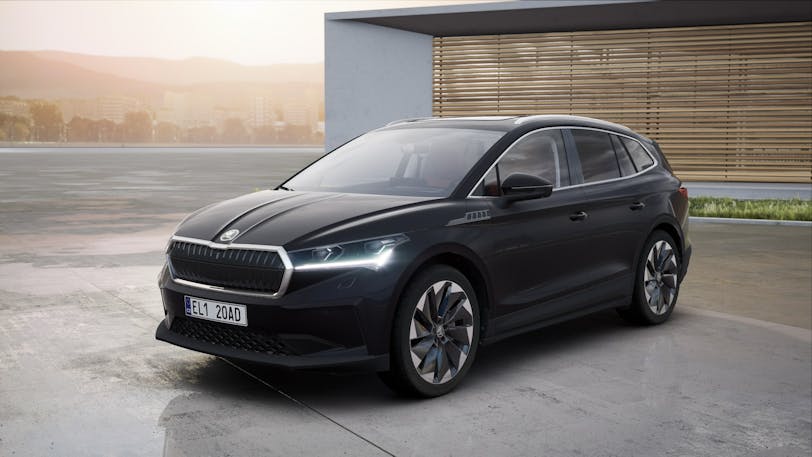 Leasing an electric car means you're not at risk of unforeseen depreciation like you would be if you bought the car outright. At the end of your contract, you simply hand the car back and take out a new lease on a brand new EV which has the latest tech.
Risk-free, cheaper to run and better for the environment – get in touch with us today and we can help you pick out a great new EV, while answering any of the questions you may have about going electric.
Our electric car lease special offers
£2,713.18 Initial rental (ex. VAT)
£3,255.81 Initial rental (inc. VAT)
48 Month term
5000 Annual mileage
Subject to status and conditions + arrangement fee
£301.

46
Business contract hire per month (ex. VAT)
£361.

76
Personal contract hire per month (inc. VAT)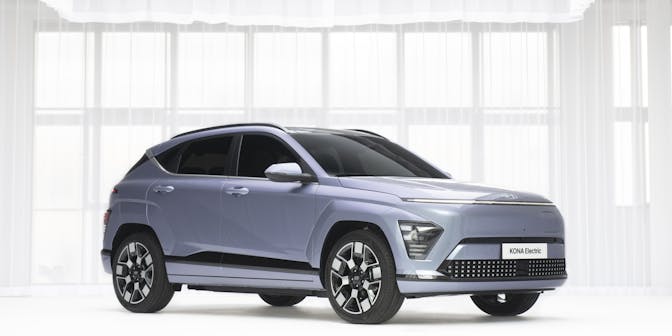 £1,951.79 Initial rental (ex. VAT)
£2,342.15 Initial rental (inc. VAT)
48 Month term
5000 Annual mileage
Subject to status and conditions + arrangement fee
£216.

87
Business contract hire per month (ex. VAT)
£260.

24
Personal contract hire per month (inc. VAT)
£2,728.44 Initial rental (ex. VAT)
£3,274.13 Initial rental (inc. VAT)
24 Month term
5000 Annual mileage
Subject to status and conditions + arrangement fee
£303.

16
Business contract hire per month (ex. VAT)
£363.

79
Personal contract hire per month (inc. VAT)