Volvo EX30 electric lease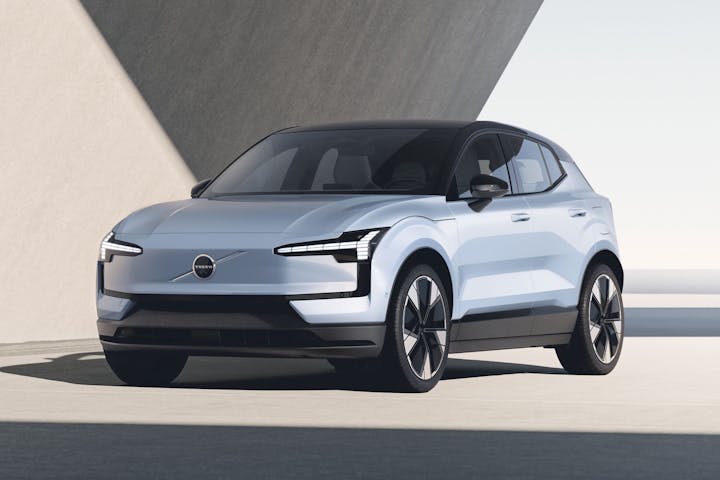 The Volvo EX30 is the Swedish carmaker's entry-level all electric SUV, with a special party trick; It's the lowest emitting CO2 vehicle Volvo has ever produced.
Choose your EX30 car lease
Now available to order in the UK, the Volvo EX30 is available in a choice of three power/battery combinations, these are;
Single electric motor with 51kWh battery pack
Single electric motor with 69kWh battery pack - Extended Range Model
Twin electric motor with 69kWh battery pack - Performance Model
The performance model in particular looks to offer some really spikey, dynamic driving with the Twin motors capable of developing 428hp. This means a 0-62mph sprint time of just 3.6 seconds, making it the fastest-accelerating Volvo-badged car there's yet been.
Real-world driving ranges remain to be seen but we're expecting the 51kWh battery pack of offer around 170 - 180 miles on a full charge, with the 69kWh likely to see a real world range of around 240 miles.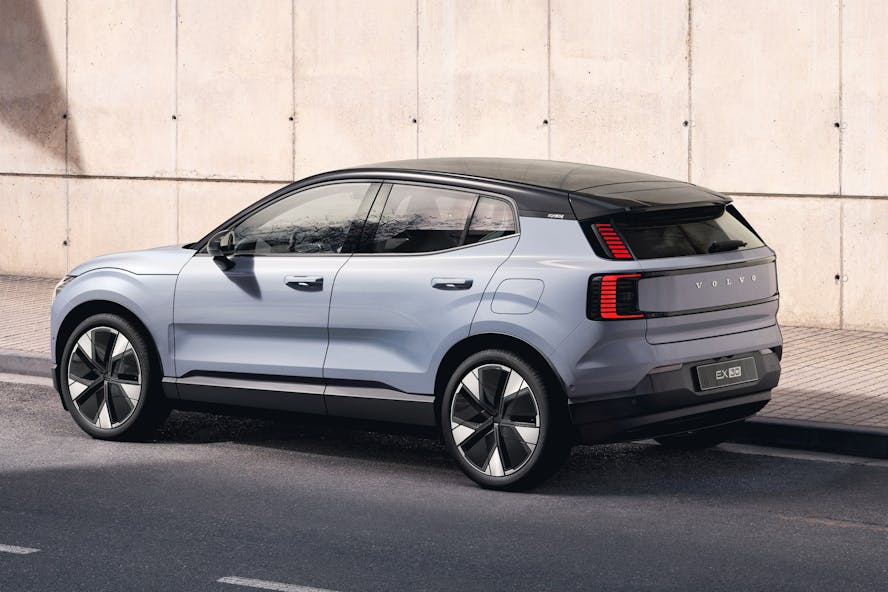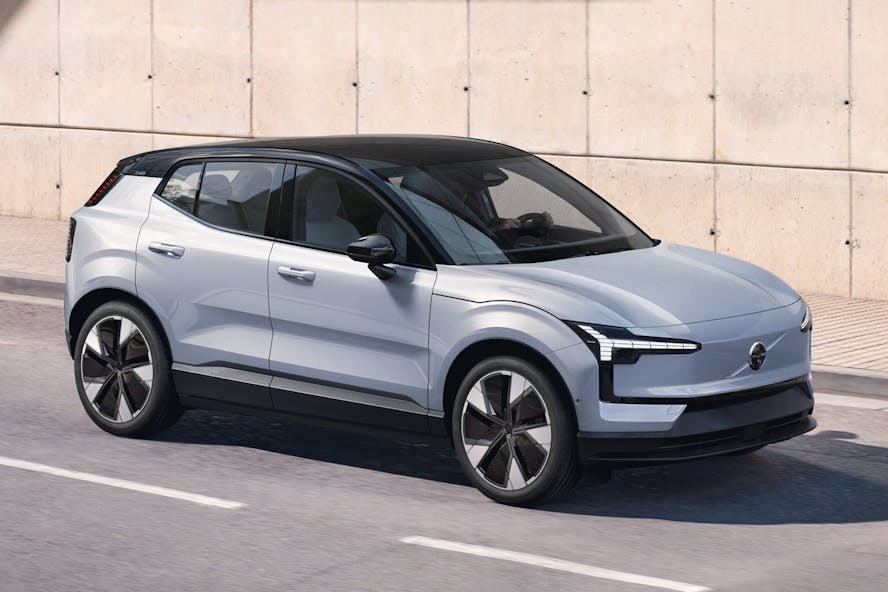 Naturally with Volvo...
... the safety equipment is comprehensive.
It wouldn't be a Volvo if the EX30 didn't come with a pretty full list of the latest safety equipment, a couple of possible new elements in the model's armory is a nifty Door Opening Alert which gives visual and audible warnings which help guard against another road user unexpectedly approaching from the rear.