Toyota bZ4X Review
The Toyota bZ4X is available with front-wheel drive or all-wheel drive, an electric driving range of up to 318 miles (WLTP), and the ability for 150kW rapid charging.
Toyota bZ4X at a glance...
Toyota's first battery electric vehicle
Electric driving range of up to 318 miles (WLTP)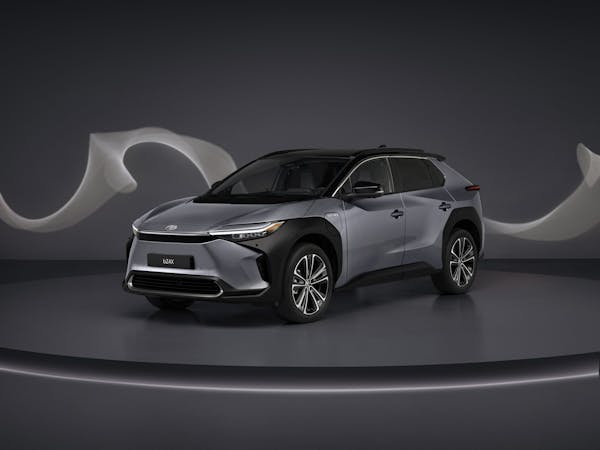 Toyota bZ4X design & powertrain
The Toyota bZ4X is available with one electric motor and front-wheel drive, two electric motors with a total power output of 215bhp, and an all-wheel drive. All models have a 71.4kWh lithium-ion battery.
Many manufacturers follow the fashion for a clean, minimalistic 'premium'-feel interior with all car controls on a central touchscreen, however, the bZ4X's dark plastic dashboard still features various buttons and switches.
A flat floor enhances legroom for rear-seat occupants, and there's a 452-litre boot with space underneath to store charging cables.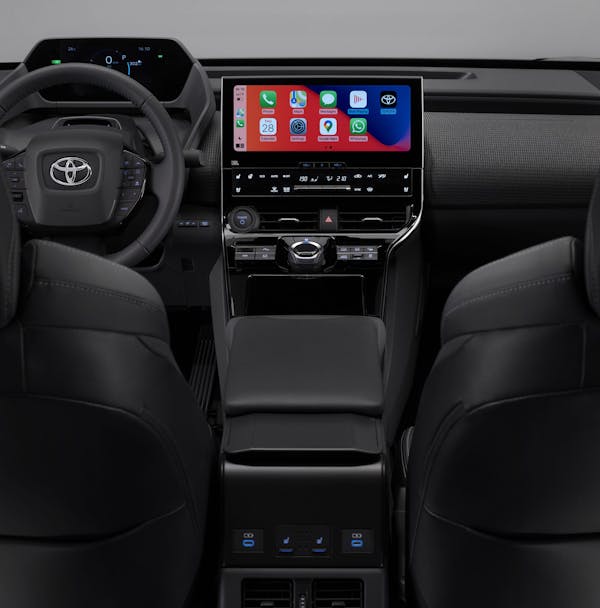 Driving Experience
The bZ4X's chassis also aids the sense of agility. The all-wheel drive model can offer good levels of traction, and comfortable ride quality, yet overall the bZ4X's driving experience feels playful.
With a 0-62 mph acceleration time of 6.9 seconds for the AWD 'Motion' trim model, performance is good, but it's not in the 'rapid' Tesla Model 3 league. There's just one 'standard' driving mode, along with an 'Eco' button (ie. there's no Sport driving mode option). The gear selector is a rotary dial, with a separate button for increased brake regeneration.
If you're faced with mud or snow, there's a button for 'X-Mode' – technology developed by Subaru – which gives the option of Snow/Dirt Mode or Deep Snow/Mud mode. The bZ4X has a large central touchscreen, with separate heating and ventilation controls underneath.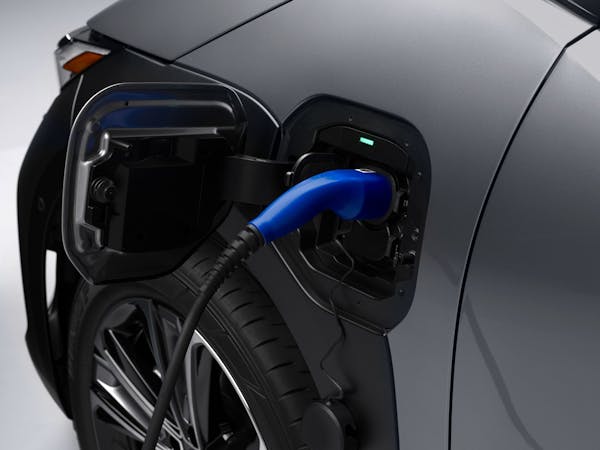 Charging the Toyota bZ4X
The Toyota bZ4X has a WLTP combined electric driving range of up to 318 miles for the entry-level 'Pure' trim front-wheel drive model. As the trim levels step up and the car becomes more expensive, the driving range decreases, down to 257 miles for the top of the range all-wheel drive model.
You can expect a real-world range of around 200 - 220 miles depending on the trim level, although this is likely to improve to around 240 – 260 miles if you switch off the heating. This is despite the bZ4X featuring a heat pump.
The bZ4X's maximum rapid charging rate is 150kW, which should provide a 0% to 80% charge in 30 minutes.
The Toyota bZ4X price and model range
The Toyota bZ4X is offered in four grades and is available with front or all-wheel drive.
Entry-level 'Pure' trim with a 318-mile range costs £46,110; 'Motion' trim with a 313-mile range costs £49,910; 'Vision' trim with a 278-mile range costs £51,810; and 'Premiere Edition' trim with a 257-mile range costs £55,710.
All trim levels come with 204hp and front-wheel drive as standard, except for Premiere Edition which has 218hp and is all-wheel drive, however Motion and Vision trim levels can be specified with all-wheel drive as an option.
The Toyota bZ4X has been co-developed with the Subaru Solterra which is basically the same car but with slightly different styling, and the Subaru is available only with all-wheel drive.
There's no shortage of all-electric SUVs and crossovers but most of them are designed for on-road use. The Toyota bZ4X, with its Subaru-developed X-Mode, is likely to be more capable than most rivals if light off-roading duties are undertaken. The bZ4X is also fun to drive on the road, thanks to its small steering wheel, responsive steering, and agile chassis. The bZ4X is a practical size, and with an electric driving range of up to 318 miles and rapid charging of up to 150kW, it shouldn't need charging that often, and when it does, it should be relatively quick at a 150kW+ rapid charger. As long as you don't want a premium minimalistic interior, then the bZ4X is an impressive first effort at a battery electric vehicle from Toyota (and Subaru).
Our latest electric car lease offers...
£2,524.26 Initial rental (ex. VAT)
£3,029.11 Initial rental (inc. VAT)
48 Month term
5000 Annual mileage
Subject to status and conditions + arrangement fee
£280.

47
Business contract hire per month (ex. VAT)
£336.

57
Personal contract hire per month (inc. VAT)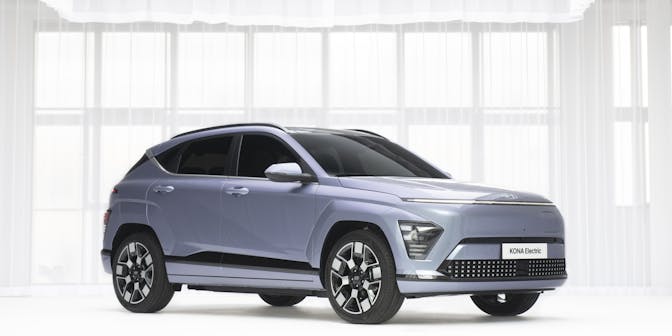 £2,067.67 Initial rental (ex. VAT)
£2,481.20 Initial rental (inc. VAT)
48 Month term
5000 Annual mileage
Subject to status and conditions + arrangement fee
£229.

74
Business contract hire per month (ex. VAT)
£275.

69
Personal contract hire per month (inc. VAT)
£2,676.21 Initial rental (ex. VAT)
£3,211.46 Initial rental (inc. VAT)
48 Month term
5000 Annual mileage
Subject to status and conditions + arrangement fee
£297.

36
Business contract hire per month (ex. VAT)
£356.

83
Personal contract hire per month (inc. VAT)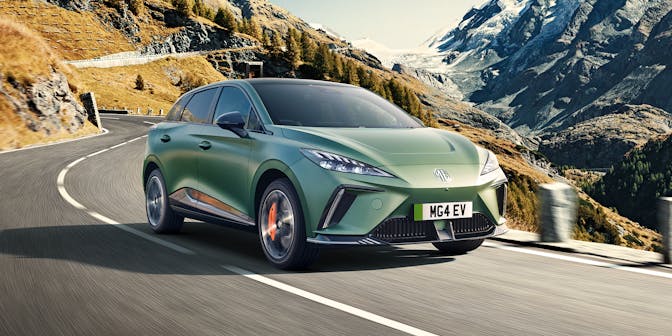 Choose your bZ4X car lease