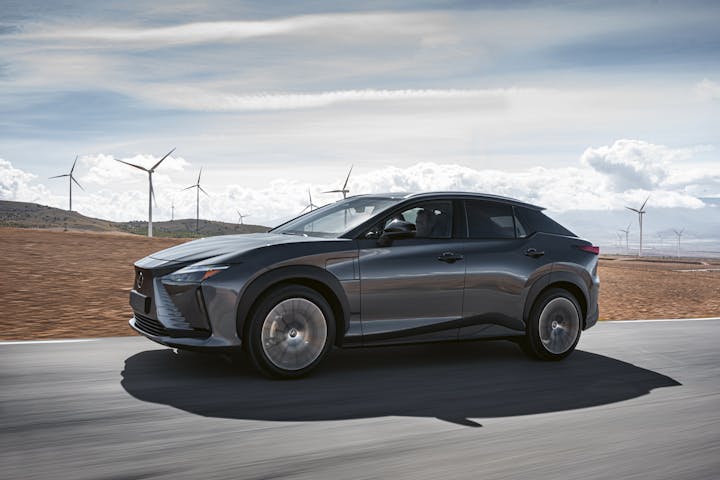 The luxury Japanese automaker's first electric vehicle to be developed from the ground up on a dedicated BEV platform.
About the Lexus RZ 450e electric lease
Electric vehicles that are simply adapted from existing ICE counterparts can sometimes lack a certain something. Thankfully, Lexus' latest BEV is a thoroughbred all-electric vehicle. Engineered using a dedicated platform, the RZ 450e allows Lexus fans to get their hands on a premium eco-SUV.
The RZ 450e shares its base platform with the Toyota bZ4x and Subaru Solterra. As you'd imagine, these three models are in direct competition with each other. However, Lexus's all-new exclusive DIRECT 4 AWD system has been specially designed to cope with the increased torque produced by electric motors, which is an attractive edge over its domestic competitors.
Inside the cabin there's plenty of cutting-edge tech and unique design choices. Most notable of which is the 'One Motion Grip' steering 'wheel', which does away with traditional mechanical links to the steering and replaces it with a fully electric system. Premium radiant heaters work in tandem with the heated seats to preserve as much battery power as possible, prolonging the range of the vehicle.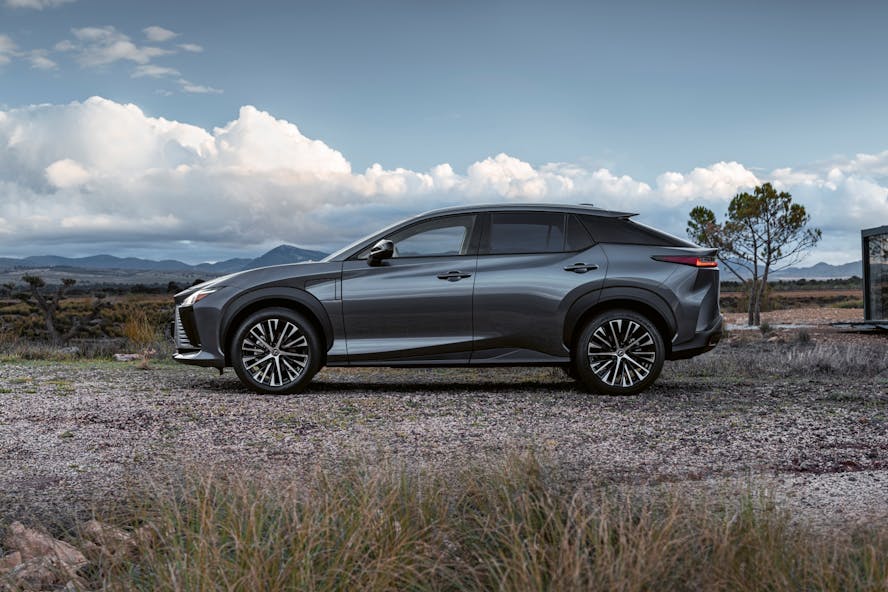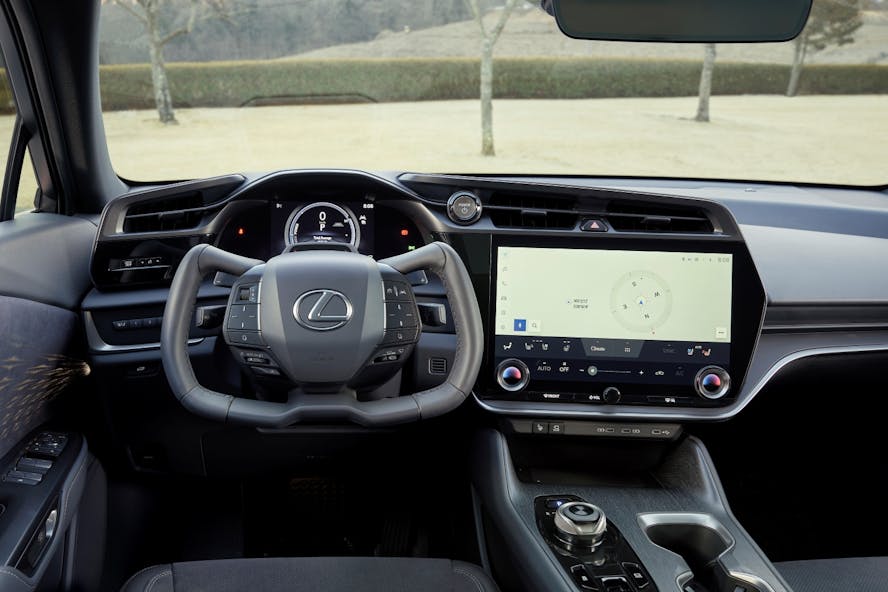 Lexus RZ 450e battery and charging
All of the Lexus' fancy tech doesn't affect efficiency though. Lexus hope the RZ 450e becomes one of the most efficient EVs on the market, using less than 18kW of power per 100km (62 miles) driven.
The 71.4kW lithium-ion battery shifts the Lexus from 0-62mph in just 5.6 seconds, which is pretty respectable for a car of this size.
Using an AC 7.4kW charging point at home will completely refill the battery to 100% in 12 hours 45 minutes. Utilise a 100kW DC rapid charger on the go, and the RZ 450e will go from 10-80% charge in just under 40 minutes.