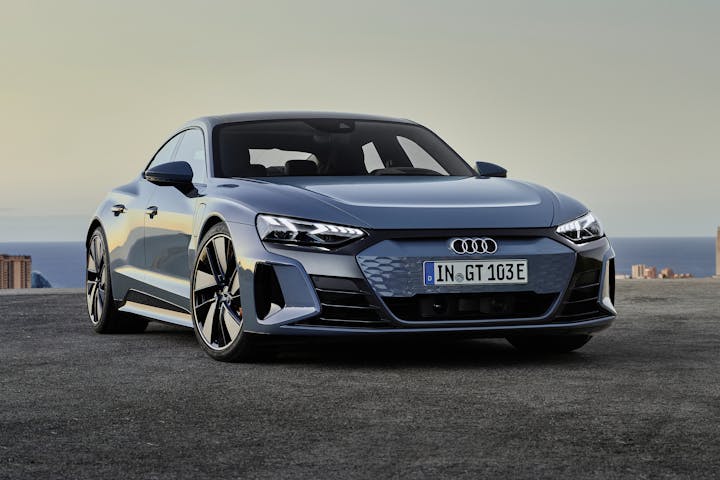 We currently do not have any deals available for the Audi E-Tron GT, but sign up to our mailing list and we will send you details of our great electric vehicle leasing deals.
Subscribe
The Audi e-tron GT is an all electric executive car, with sleek, coupe like proportions and some serious performance figures to back up its sporty looks.
Sharing a common platform with the Porsche Taycan, the e-tron GT comes in two main flavours, there's the GT quattro and then there's the RS version.
If you're in the market for a high performance, sleek alternative to the Tesla Model S or Porsche Taycan then leasing an Audi e-tron GT might be just the ticket.
Audi e-tron GT battery and charging
Regardless of which e-tron GT you're driving power is supplied by the same 85 kWh battery pack and you can expect around 260 miles on a full charge.
As with all VW Group electric vehicles there's a CCS/Type charging port, this time placed on the right side front of the vehicle, which can accept speeds of up to 265 kW DC if you're lucky enough to be connected up to an ultra-rapid public charger. If you are then adding around 180 miles of charge can take as little as 17 mins. Barely enough time to place your order at the coffee shop!
Looking for a different manufacturer?