Audi Q6 e-tron electric lease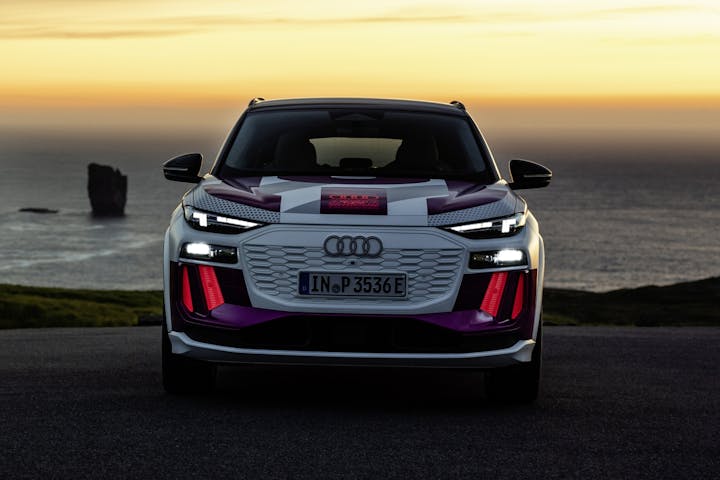 Precious light is known about the Audi Q6 e-tron - except the German premium brand is promising a revolution in lighting design... We're likely to have to wait until 2025 to see the model on UK roads...
We currently do not have any deals available for the Audi Q6 e-tron. To discuss alternative EVs call us on: 01628 899727. Monday to Friday 08:30am to 5:30pm.
Sign up to our mailing list and we will send you details of our great electric vehicle leasing deals.
Subscribe
The premium German brand is teasing another all electric SUV that will join the ranks in the next couple of years, the Q6 e-tron. As the name suggests we're expecting this all-electric model to fit slap bang in-between the Q4 and Q8 when it comes to pricing and size.
So far, Audi has revealed precious little about what to expect from the new model - except for what we can expect from new 2nd generation OLED rear lights.
Yep, according to the brand the new Q6 e-tron will have the capability of using it's rear lighting clusters to become an additional communication channel between the car and other road users.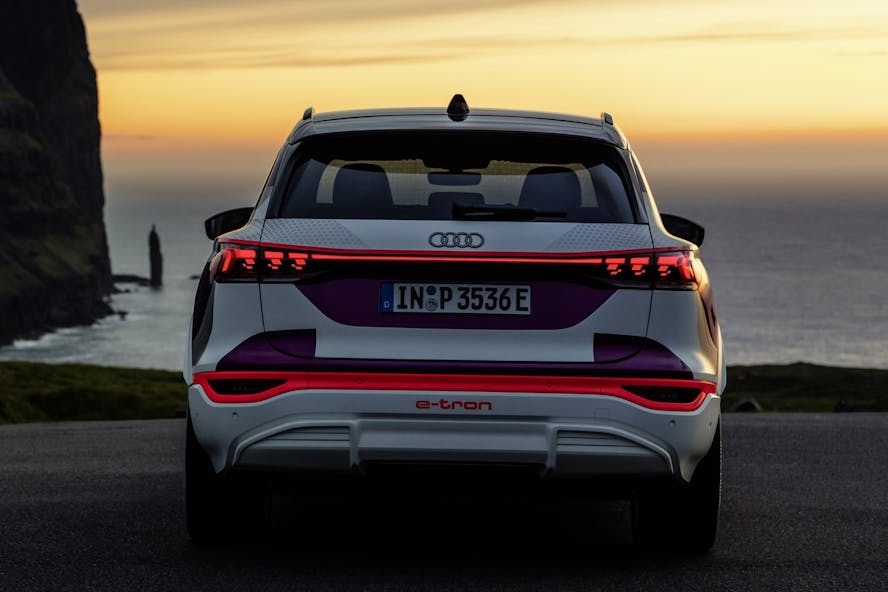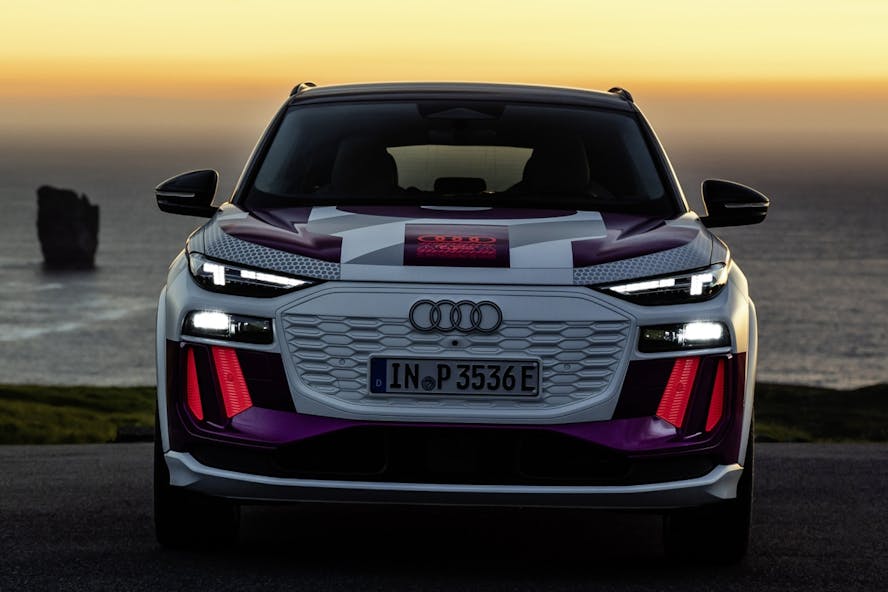 The Q6 e-tron will also be one of the first models to benefit from Volkswagen Group's new 'Premium Platform Electric' (PPE) which will see a number of new models share similar underpinnings - such as the Porsche Macan electric and the Audi A6 e-tron and potentially a larger Volkswagen badged SUV down the line. This platform is different to the platform currently being used to produce models like the Skoda Enyaq, Volkswagen ID range and Cupra Born.
There are a couple of premium benefits associated to this new platform too - the ability for a car brand to use a large battery pack, we're talking up to the 100kWh packs - as well as including the tech to accept a sizeable amount of DC power to recharge. In the case of the Audi Q6 e-tron we're expecting it to handle powers of up to 250 or 275 kW.
In-life light purchase...
In a further move to increase the amount of personalisation a driver can have over their car, the Q6 e-tron will have the functionality to allow the driver to design certain lighting elements - Audi's calling these 'digital light signatures'. These signatures will be available to buy through the myAudi app or in the MMI.
We're expecting the Audi Q6 e-tron to be fully revealed in the Autumn of 2023, with order books opening during 2024 and first UK deliveries possibly in 2025. When it is available you'll be about to lease an Audi Q6 e-tron from DriveElectric.