Jaguar I-PACE electric lease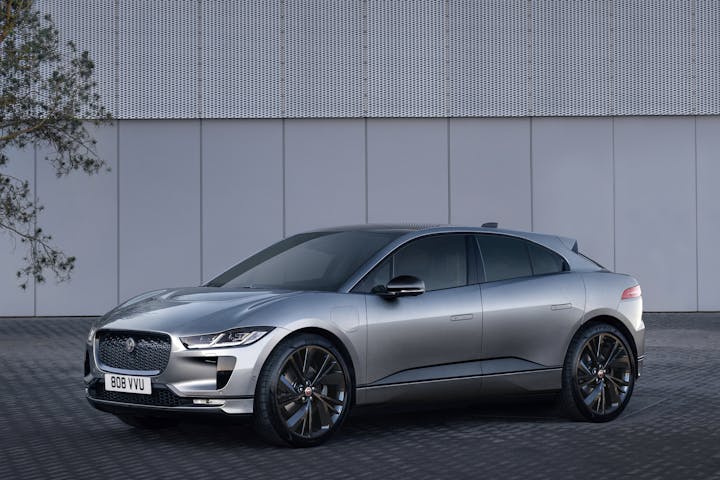 Choose your I-PACE car lease
Most manufacturers dip their toe into the electric vehicle market at first, often releasing a fairly mediocre hatchback adaptation with borrowed battery technology. Not Jaguar. The iconic prowling cat went all-in with their first EV offering, releasing a ballistic performance vehicle that nips at the heels of most supercars.
0-62mph is dealt with in around 4 seconds and stays planted thanks to all-wheel drive. The 4x4 mode is especially clever due to collaborative work with their sister company Land Rover - if you're going to borrow off-road technology, borrow from the best.
You get a genuine Jaguar driving experience with 50/50 weight distribution and plenty of thrills if you want them, thanks to the nimble and precise ability of this car. The I-Pace truly pushes the boundaries of what an electric vehicle can be.
Charging the Jaguar I-PACE
The 90kWh battery that the Jaguar ships with gives the I-Pace plenty of energy reserves. According to the official WLTP figure, a single charge gives the I-Pace a range of 292 miles. This figure is bested by only a handful of other EVs, making the I-Pace a great choice for high-mileage drivers.
It's important to note that at DriveElectric we carry out our own range testing and calculated a more realistic 'real world' range of 220 miles from a single charge. This still places the I-Pace at the upper end of high-range EVs.
From a standard 7kW wall-box charger found in domestic settings, charging from 0-80% takes around 10 hours.
Public 50kW chargers are getting less common now, being replaced with higher kW, rapid-charging alternatives. If you do come across a 50kW charger however, it'll charge from 0-80% in 1hour 25mins. If you're in a rush though, a 30 minute charge will grant 80 miles of range.
A 100kW public charger will give the I-Pace an 80% charge in just 45 minutes.