Jaguar is a British brand through and through. Founded in 1922 as a sidecar manufacturer, the company became an automaker in 1945 and has since merged with another British staple, Land Rover.
All electric cars from Jaguar
£8,311.98 Initial rental (ex. VAT)
£9,974.38 Initial rental (inc. VAT)
48 Month term
5000 Annual mileage
Subject to status and conditions + arrangement fee
From
£923.

55
per month (ex. VAT)
From
£1,108.

26
per month (inc. VAT)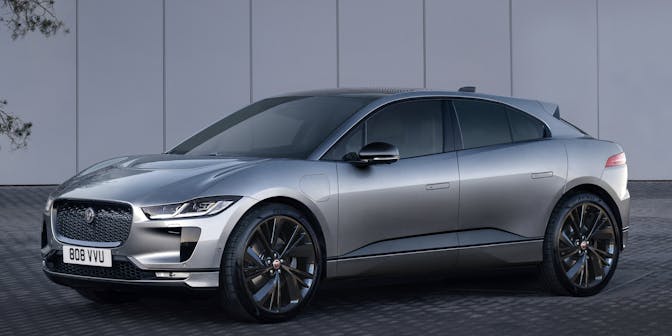 Known mainly for producing high-end saloon cars and two-seat roadsters, Jaguar kept true to form and leapt paw-first into its debut electric vehicle - the Jaguar I-PACE. Offering a fully electric line-up from 2025, the pouncing Jaguar looks to remain a common sight on British roads for the foreseeable future.
Whether you're looking for a personal lease for a Jaguar or a business contract hire, you'll find a great range of Jaguar lease deals at DriveElectric. No matter if this is your first electric vehicle (EV) or you're looking to upgrade your current one for something a little different, we have plenty of Jaguar electric car leases to suit your needs.
As UK infrastructure has never been better for electric motoring, now is the time to make the switch to a Jaguar EV. And we can help you every step of the way at DriveElectric.
The I-PACE is currently Jaguar's only electric vehicle, but it's a great place to start if you want a jaguar lease deal from DriveElectric. It's an SUV with a 90kWh battery capable of covering 292 miles on a single charge. At DriveElectric, we like to look at the 'real world' range of EVs, with this clocking in at 220 miles for the I-PACE – this is more than enough for daily use. It also comes equipped with a clever Enhanced Brake Regeneration system which helps you maximise range in the form of easy, single-pedal driving. This is something you'll quickly get used to.
The I-PACE is also quick, as it goes from 0-60mph in 4.5 seconds. Most importantly, you get a genuine Jaguar driving experience with 50/50 weight distribution and the nimble and precise ability of this car. To make the most of the 4x4 capabilities of the I-PACE, you can flick it into off-road mode and benefit from systems such as All Surface Progress Control, Adaptive Surface Response and Low Traction Launch.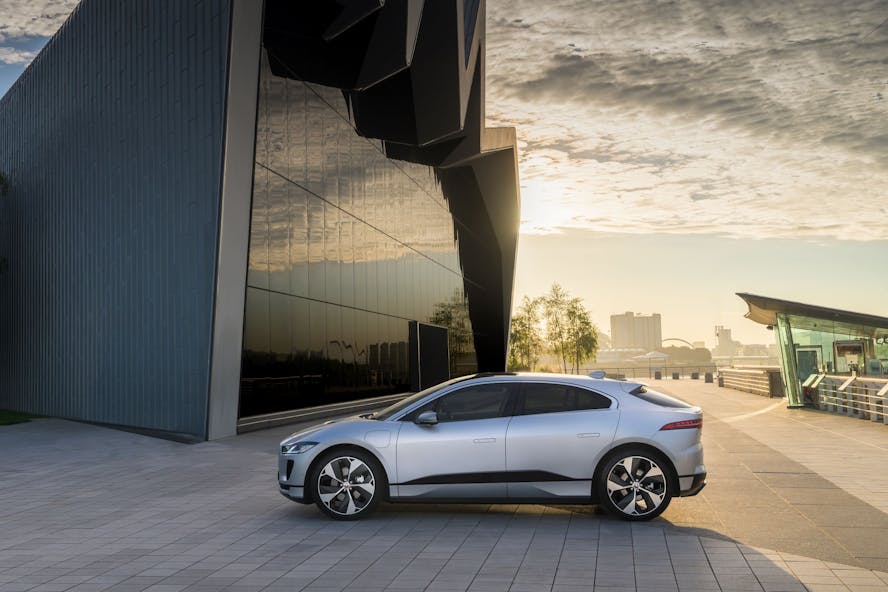 You'll also find plenty of modern touches including a 12V socket in the 656-litre boot. Each individual I-PACE key fob also remembers your infotainment system, seat position and climate control settings and automatically sets them when you get in the car.
If you're looking for a new EV, the Jaguar I-PACE could well fit the bill. So simply check out our range of Jaguar lease deals today and get in touch with us at DriveElectric.
Discover the full range of Jaguar leases available at DriveElectric. You can give us a call to discuss our latest Jaguar offers, or you can fill in a quick form to get an online quote right now.