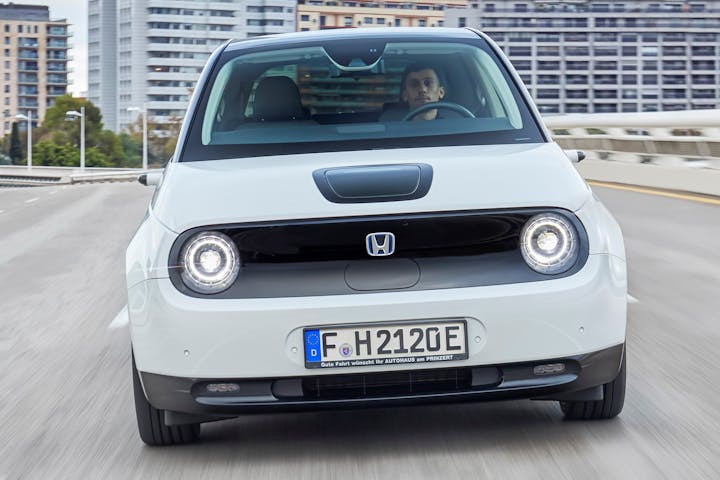 All electric cars from Honda
Hatchback
Up to 120 miles range
£3,572.04 Initial rental (ex. VAT)
£4,286.44 Initial rental (inc. VAT)
48 Month term
5000 Annual mileage
Subject to status and conditions + arrangement fee
From
£396.

89
per month (ex. VAT)
From
£476.

27
per month (inc. VAT)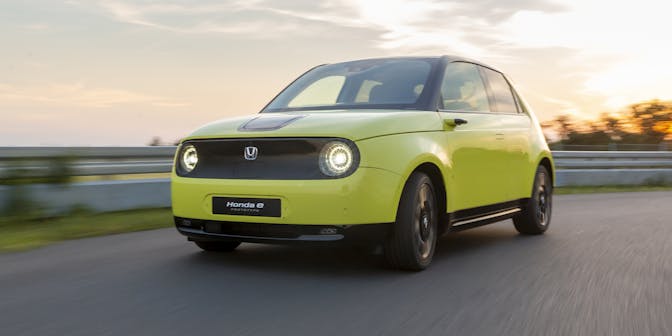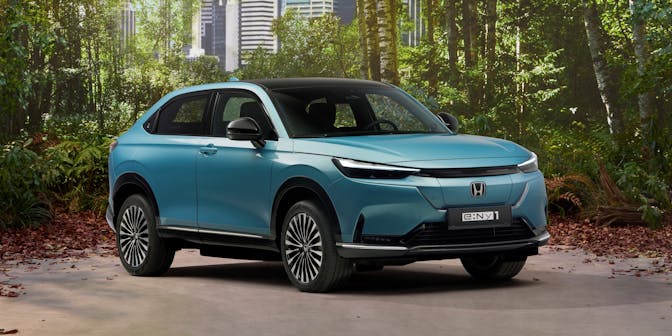 Best known in Europe for the hugely dependable Civic and Jazz models, as well as the raw performance of the Civic Type R, Honda has dipped its toe into the all electric world with just a single model, so far... The Honda e is a quirky and distinctive city car which is finding a small but growing niche of fans here in the UK.
Honda's future electric plans
Revealed in March 2022, the e:Ny1 prototype has been confirmed for production sometime in 2023, this promises to offer the carmaker a broader appeal model in Europe, thanks to its ever-popular compact SUV proportions. However, Honda has yet to announce all-electric versions of the Jazz or Civic, instead continuing with hybrid petrol/electric powertrains for the foreseeable future. Opportunity missed.
The Japanese company has confirmed plans to remove the sale of all internal combustion engine cars by 2040.