Volkswagen ID.7 electric lease
Volkswagen's first all-electric saloon, the ID.7 is likely to hit UK roads towards the end of 2024.
We currently do not have any deals available for the Volkswagen ID.7. To discuss alternative EVs call us on: 01628 899727. Monday to Friday 08:30am to 5:30pm.
Sign up to our mailing list and we will send you details of our great electric vehicle leasing deals.
Subscribe
Revealed in early 2023 at the world-famous CES show in Las Vegas, the ID.7 will join the ranks of ID models offered by Volkswagen in the UK. It is likely to be launched towards the middle of 2024.
The first EV from Volkswagen in a saloon shape, the ID.7 will go head to head with the likes of the Tesla Model 3, Hyundai IONIQ 6 and BMW i4 when it starts to appear on UK roads.
You may have seen a similar VW vehicle before and that's because the ID AERO concept car which VW has been working on is what has morphed into the production-ready ID.7.
With a focus on aerodynamics the sleek saloon is expected to have a range of around the 400 mile mark, it's likely to be paired only with the largest battery pack from VW which is a 77kWh unit - unless Volkswagen is also working on an even larger battery pack.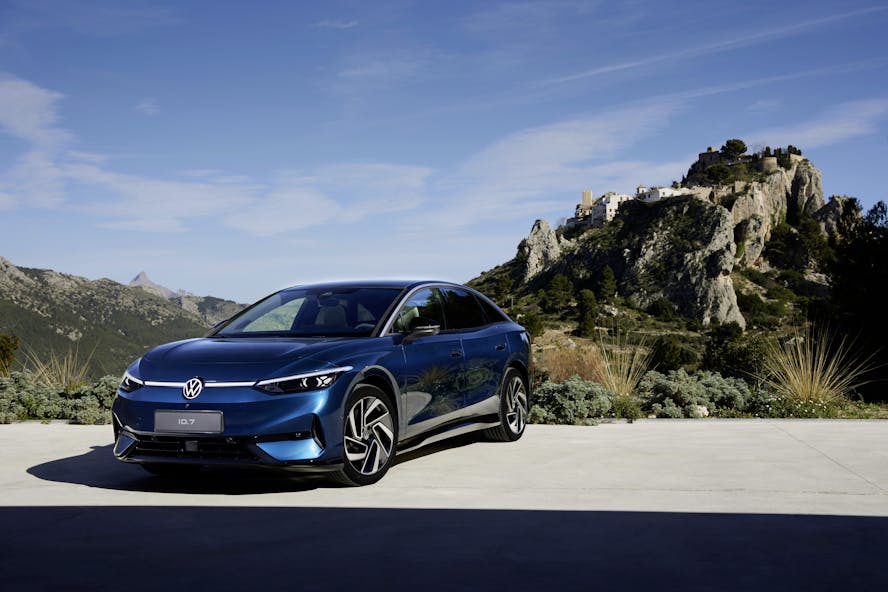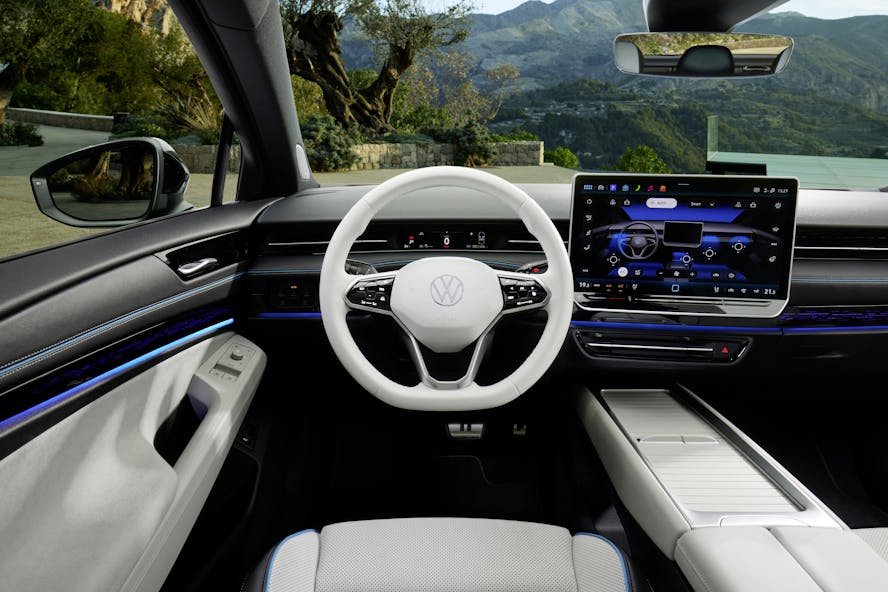 The Volkswagen ID.7 will feature the car brand's latest driver-centric technology - which will eventually filter down to other ID models. So we know that the infotainment touchscreen controls gets an expansion - increasing up to a large 15-inch format. There's also a new augmented reality heads-up display too which provides real-time information to the driver without having to take their eyes from the road ahead.