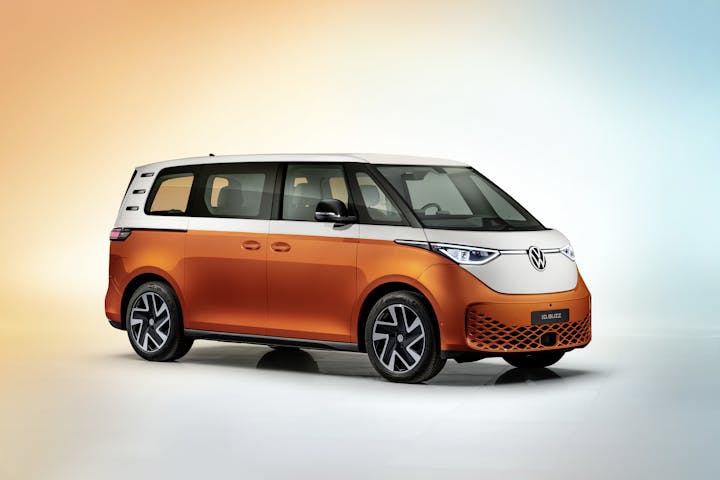 We currently do not have any deals available for the Volkswagen ID Buzz, but sign up to our mailing list and we will send you details of our great electric vehicle leasing deals.
Subscribe
About the Volkswagen ID. Buzz
One of the most iconic sights of British roads is the Volkswagen Campervan. Its unmistakable design is synonymous with the freedom of the 1960s, but with tighter safety and after 60+ years of production – the last VW Campervan rolled off a Brazilian assembly line in 2013.
But it's back and causing quite the buzz.
The Volkswagen ID. Buzz is the lovebug of the future. An all-electric powertrain brings the model in line with the modern requirements of motoring, which also has the benefit of removing the 'characterful' reliability issues of the classic Campervan!
It's the perfect mix of classic design and future technology.